Comfortable Boots for women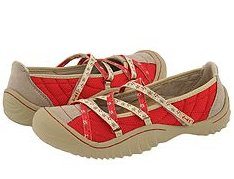 Published on February 14th, 2008 | by Kirsten Borrink
0
Red Shoes for the Febru-weary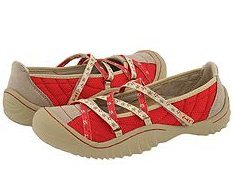 If the roses don't show by 7 pm, there are always shoes. Here are some comfortable, yet stylish options in red:
Sporty Shoe: J-41 specializes in super-strappy shoes. I had no idea there were so many ways to criss-cross straps on shoes. Take a look at the whole line–it's almost comical. What sets the Romance apart is the fun red color and cute little flowers on the straps. Features Jeep® memory foam footbed. $92.95 at Zappos.

Dressy Casual: Born Starling patent red flat. No frilly bows or bulky buckles, just a chic red flat. On sale now at Online Shoes
for $58.99.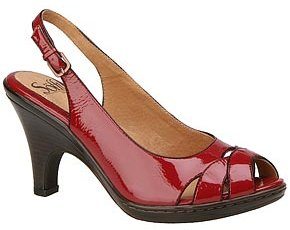 Dressy Slingback:
Sofft Vivian in red crinkle patent. When the naysayers decry that comfortable can never be sexy, this is the shoe to behold. $79.80 at The Shoe Mart.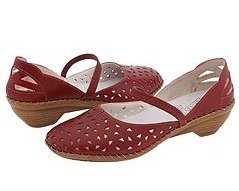 Classy shoe for problem feet: Rieker Dunja 65. Arch support with a cushioned footbed. Read more about their anti-stress technology here. $93.95 at Zappos.