Comfortable Sandals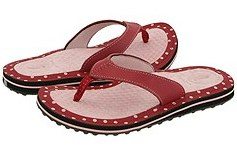 Published on May 28th, 2008 | by Kirsten Borrink
2
Four Comfortable Flip Flops for Summer Fun
Headed to the beach and need a pair of comfortable flip-flops? Try out a pair of these heel-slappers.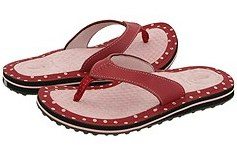 1. Best for wide feet–Privo Dulce 2: A polka-dot take on last season's popular plaid Dulce, this flip-flop features Privo's trademark Soleassage insole (little cushiony bumps that massage your feet), a neoprene lining that flexes with your foot and moderate arch support. $51 with free shipping and returns at Zappos, $44.95 at Endless with free overnight shipping.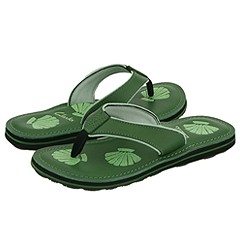 2. Best for narrow to medium width feet–Clark's Bora Bora: Wrapped in full-grain leather for breathability, the Bora Bora's EVA midsole will reduce leg fatigue. $46 at Zappos, $39.99 at Shoes.com, free shipping and returns.
3. Ultimate waterproof comfort–Crocs Athens: You just can't beat Crocs for co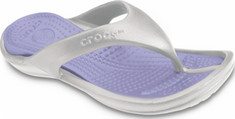 mfort. Perfect for flip-flopping your way over the boardwalk to the beach; rinse the sand off and they're ready for another day of fun in the sun. $29.95 at Shoebuy.com, free shipping and returns.
4. Preppy comfort–White Mountain Tennison: Nice, soft, suede-lined footbed with a madras plaid canvas upper. I was fortunate enough to have two pairs of these cute flip-flops sent to me courtesy of the company; one in madras, the oth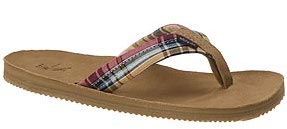 er in polka-dot canvas. I love the comfort and simplicity of the Tennison. $29.95 at Shoemall; free shipping.
Related Posts: