Wide Toe Box Shoes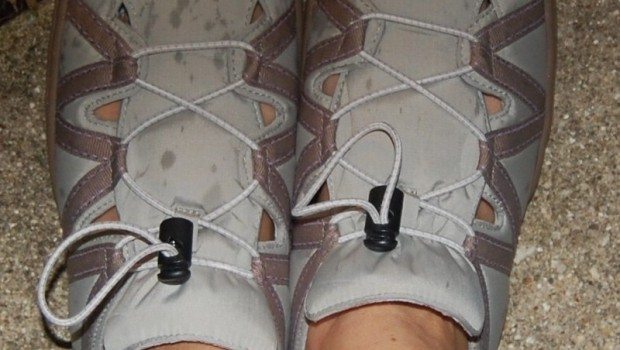 Published on July 19th, 2008 | by Kirsten Borrink
1
Terrasoles Everest Apre-Sport Shoe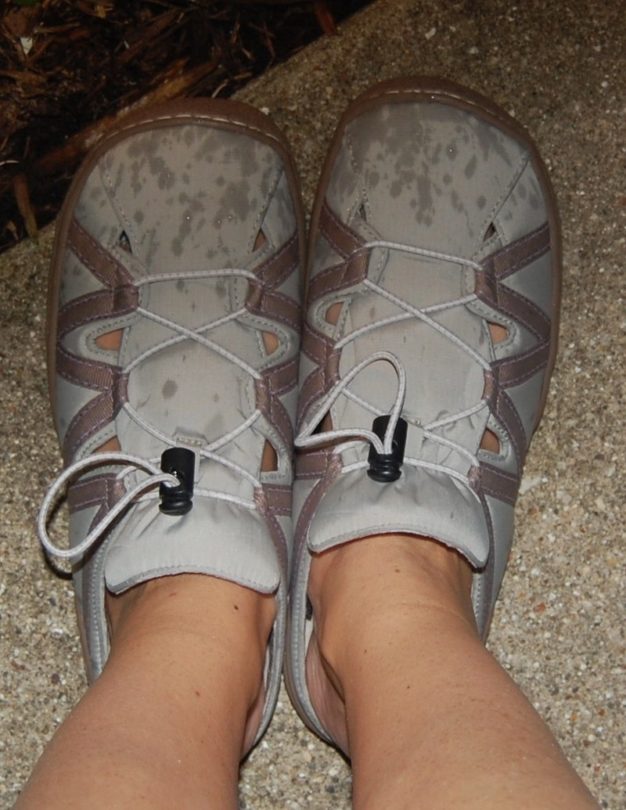 Although these do nothing to flatter my plus-size feet, I can't wait to wear my Terrasoles Everest slip-ons this fall when the temperatures cool off a bit. They look and feel like little mummy bags for my feet–soft, cozy and warm (discoloration due to dew).
Terrasoles are "apre-sport" shoes–in other words, you're supposed to wear them after a long day of outdoorsy type activities…in this case, climbing Mt. Everest. After summiting and making it back to your tent at Advanced Base Camp, you can kick off your crampons and bungee-up your Terrasoles Everest slip-ons for a night of high altitude sleeplessness…but at least your feet will be comfortable.
All joking aside (I've been an Everest fanatic since reading Jon Krakauer's Into Thin Air), these environmentally friendly slipper-like shoes (or shoe-ish slippers), have a nice roomy toe box, removable and washable insole plus TPR pods on the soles for added traction. If you don't like the sleeping bag look for your own feet, check out the more streamlined Terrasoles Rainier or Echo.
Price Points for the Terrasoles Everest:
Shoebuy.com: $59.95, free shipping and returns. Use promo code SUMMER2008 and save 20% off your order.