Shoes for Problem Feet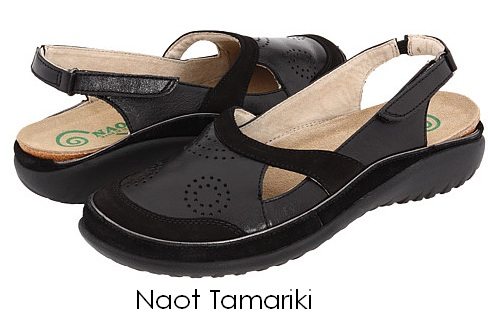 Published on March 21st, 2010 | by Kirsten Borrink
41
Best Shoes for High Arches (6 Great Styles Reviewed)
Do you realize in my 2 1/2 years of blogging about comfortable shoes, I have never written about best shoes for high arches? Bunions–no problem. Plantar Fasciitis? Check. Even hammertoes have pushed their way into a blog post, but not the instep. Until now.
Nancy wrote to me last week asking me to help her find best shoes for high arches, or "tall feet." Nancy states, "The high instep means I actually get blisters on the tops of my feet. It also means straps that attach with Velcro (boooo) often don't span my foot." Can you relate? After some good ol' Barking Dog nose-to-the-ground research, I've come up with quite a few options for the tall-footed. Keep in mind Nancy also suffers from metatarsalgia (ball-of-foot pain), so the recommendations listed all have a cushioned forefoot or anatomical footbed. While I can't promise these will work for all high insteps, remember the free return policy at Zappos!
1. Naot Tamariki: I chose this comfortable shoe because of the open space in the middle of the foot; no mary jane-type strap. Plus the Naot anatomical footbed is unsurpassed for support. $168 @ Zappos.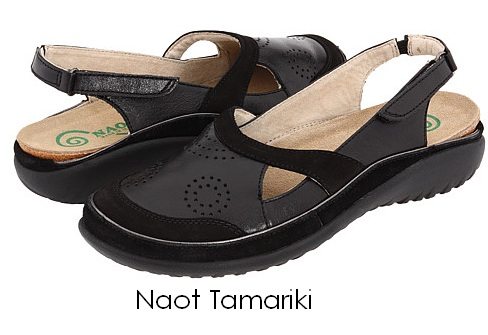 2.  Wolky Cusani: Not only are both cross-straps adjustable, the footbed is completely removable if you need to insert a thinner orthotic to create more depth. I love, love, LOVE Wolky: room for toes, supportive yet cushioned footbed and fun styles. $149.95 @ OnlineShoes.com (free shipping and exchanges).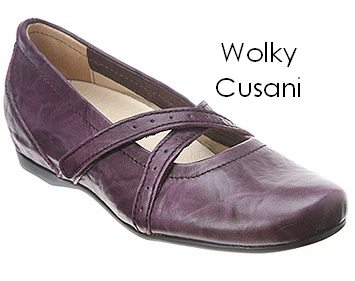 3. Aravon Maya: Made by New Balance. The Maya has an ankle strap but no instep strap. Hurrah! This dress comfort shoe features a rocker sole and roomy toe box too. I chose this style because of a customer comment regarding her high instep and how these shoes have been so good to her. Comes in medium and wide widths at Zappos for $145 and FOUR widths at Shoebuy for $149.95.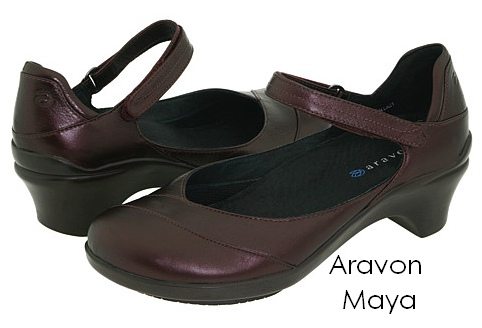 4. Clark's Un.Crow: The hook and loop closure to adjust the top straps made me think this comfortable sandal could definitely be in the category of best shoes for high arches. Customers love the cushioned footbed of the Un.Structured line. $110 @ Zappos.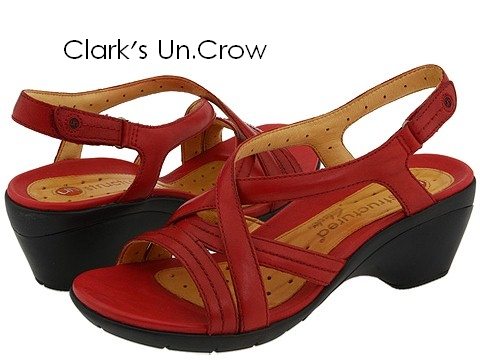 5. Rieker Celia 87: Can you see how long the velcro cross straps are here? I dare a tall foot to stop those straps. Plus Rieker is known for their padded footbed, roomy toe box and forgiving instep straps. $99.95 at Zappos.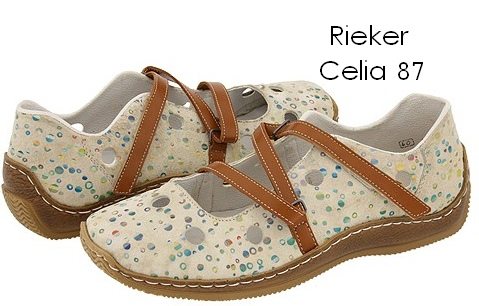 6. Dansko Alize: Nothing across the mid-section of the foot, soft nappa leather, foam footbed and adjustable buckle slingback. $125 @ Zappos.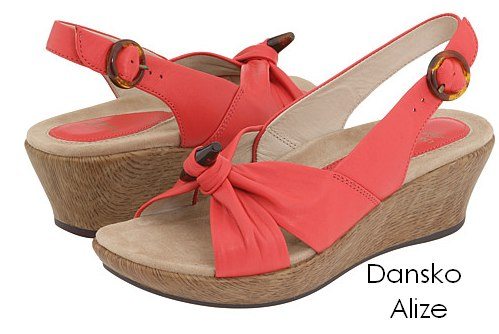 Ok, now it's YOUR turn. Do you have "tall feet?" What would you say are the best shoes for high arches? Leave a comment below to help our friend, Nancy and others with vertically-enhanced feet.