Comfortable Sandals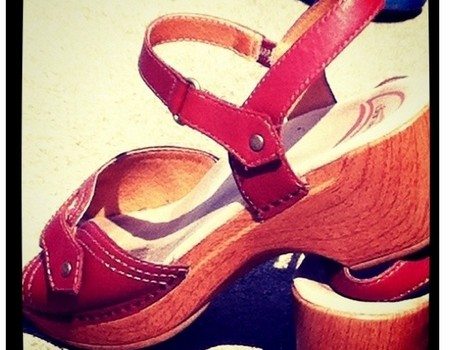 Published on July 2nd, 2011 | by Kirsten Borrink
10
A Dansko for Wide Feet? Meet SARA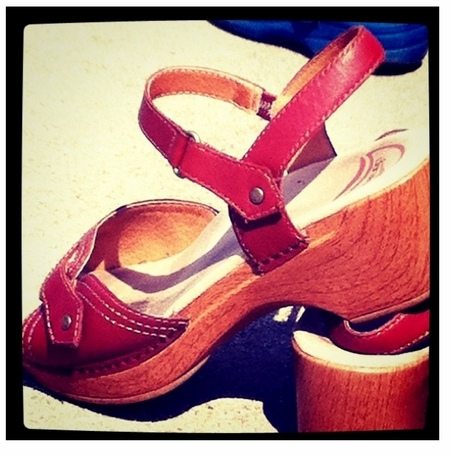 Dansko Sara perfectly posed at the pool.
I had nothing to do with this set-up, just happened to notice the comfortable sandals right next to my chaise lounge. The owner came back right after I snapped the shot and strapped them on. I said nothing. The comfortable shoe chatter can be annoying to some, I figure.
It's been three months since I've even mentioned Dansko's Sausalito line on BDS. This is a record. I've been busy reviewing new brands and styles, but this collection remains a tried and true favorite. The Sara is a new sandal from the Sausalito line that spawned the uber-popular Sissy a few years back.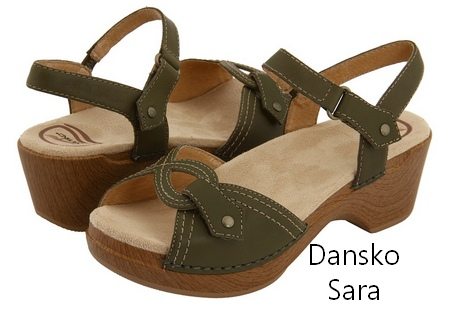 Based on customer review from Zappos and other online stores, I'd recommend the Sara for someone with medium to wide feet that need good arch support. If you've had trouble with the hard sole of the original Dansko Professional clog, you'll find the Sausalito footbed surprisingly cushioned, while the outsole is lightweight and slightly flexible. Both the ankle strap and forefoot strap are adjustable for a more customized fit; both with velcro hook and loop closures.
What keeps me coming back to Dansko is their trademark rocker sole. If you have forefoot or heel pain, a rocker sole gently propels your feet through the gait cycle, alleviating pressure on the painful part of foot.
The Dansko Sara is a versatile summer sandal–wear it with shorts, capris, skirts or a casual sundress!
Where to buy the Sara and other shoes from Dansko's Sausalito line: