Comfortable Sandals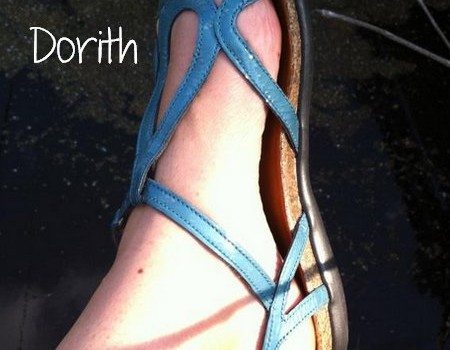 Published on March 22nd, 2012 | by Kirsten Borrink
6
Naot Dorith Sandal Review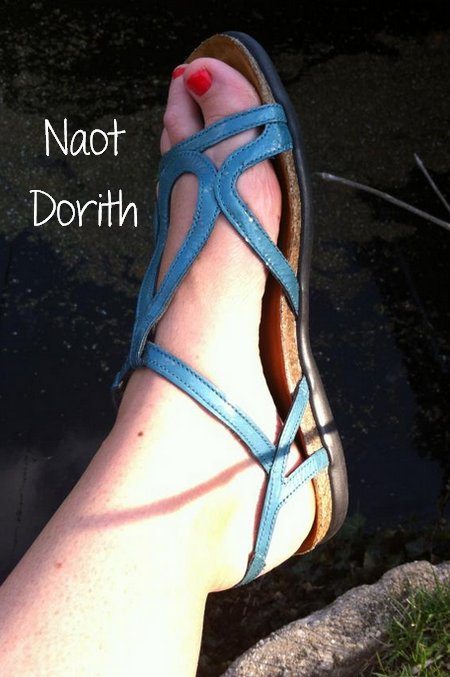 Naot Dorith in teal patent courtesy of Naot
I'm no foot model, but this sweet little sandal by Naot makes the best of my barking dogs. How often do you find comfort footwear that looks feminine, minimalist and provides the same support as your clunkier stand-bys?
The Naot Dorith fits to a tee and feels terrific. I'm surprised at how my arches feel supported in such a low-to-the-ground sandal. It's not quite the arch support of Dansko, yet it's more than I'd expect for this type of sandal. The leather-lined cork/latex footbed molds to the foot and feels soft against the sole.
The Dorith is more flexible than other Naot styles and the shock-absorbing sole makes walking on hard surfaces a breeze. I've enjoyed walking around the neighborhood in these. When my five-year-old takes off on his scooter, I can pick up the pace with no problem in my Doriths.
One concern. The top strap fits snug on my wider forefoot. Because I have hammertoes, it rubs a little at the base of my second toe. This may not be a problem for those with toes that align nicely and don't bump up. It doesn't cause irritation or blisters, just something I notice while walking. 
The Naot Dorith is from the Elegant Flats collection and fits a narrow to medium width foot best. In fact, if you have a wider forefoot, you may find the top strap too snug. I normally wear a 10, sometimes a 9.5 and find the 41 to fit well. The Dorith comes in Euro sizes 35-42 (4-11).
Where to buy the Dorith and other Naot styles (check out the Elinor and Mona from the same collection):