Comfortable Sandals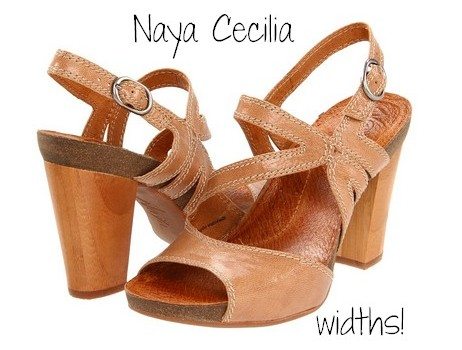 Published on April 23rd, 2012 | by Kirsten Borrink
9
5 Gorgeous Naya Shoes – Sandals for Narrow to Wide Feet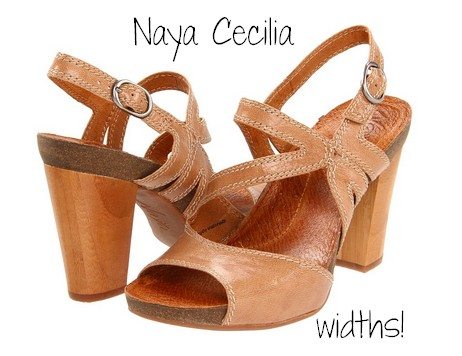 Do you have narrow feet that crave a shoe with high-style and all-day comfort? Or maybe your wide feet have tired of the same blasé style from the same brand specializing in wide shoes. Are you willing to spend a little more for a comfortable shoe that exemplifies good craftsmanship and fits well? Then Naya may be the brand for you.
The Cecilia above features a cork/latex-cushioned insole and 3/4″ platform for stability. The vegetable-tanned leather is soft and has a sort of rustic look. I read two reviews that stated the Cecilia has moderate arch support and fits true to size and width. Available in sizes 4-12, narrow to wide widths. $134 at Zappos, $129.99 at Naturalizer.com, $149.95 at Shoebuy.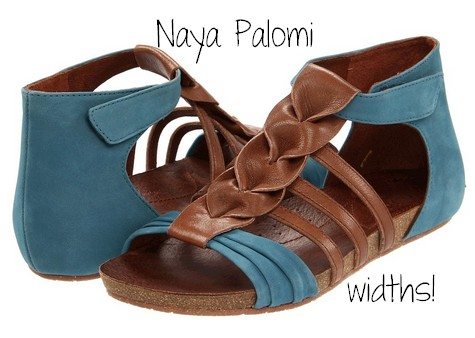 2.  Naya Palomi: A great option not only for wide feet, but for "thick" ankles! Not as supportive as a Naot sandal, but they aren't pancake flat either. $130 at Zappos.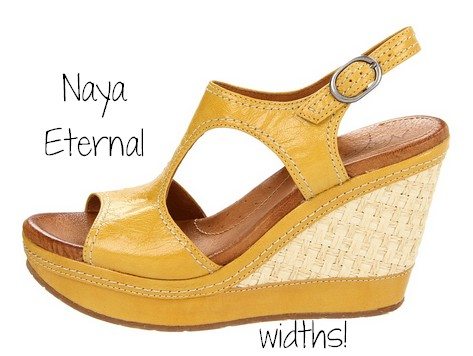 3.  Naya Eternal: See the difference between Naya's footbed and other wedge heels? You can tell Naturalizer's sister company cares about comfort; more arch support than average, slight contour at heel and a layer of memory foam cushioning. This style runs more narrow than others. $145 at Naturalizer.com, $145 at Zappos.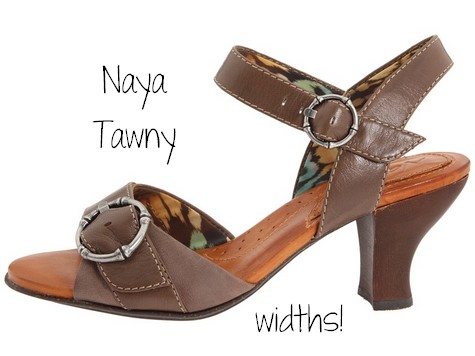 4.  Naya Tawny: Zappos has the Tawny's heel height at 3 1/4″, but that's incorrect. It's under three inches, at 2 3/4″. Two adjustable buckles allow you to customize the fit further. On sale for $83.99 at Zappos.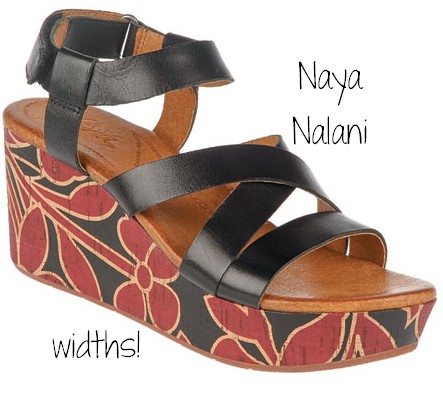 5.  Naya Nalani: Height without the incline. It may have a three-inch heel, but that platform is a sturdy one and a half inches tall. Available in sizes 5-12, three widths for $139.95 at Shoebuy and $140 at Naturalizer.com.
Do you own a pair of Naya shoes? Do you find them to be more comfortable than other fashion heels or flats? 
Want to try a pair of Naya shoes on the cheap? Check out Amazon's deals on previous seasons' styles.