Comfortable Dress Shoes for Women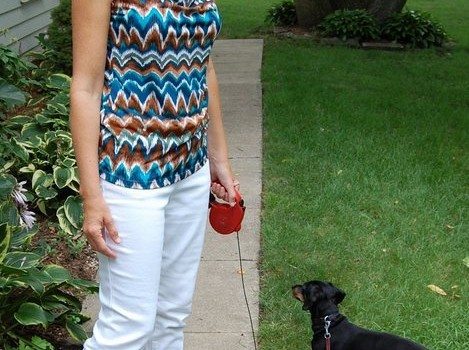 Published on July 22nd, 2012 | by Kirsten Borrink
3
Dansko Rio Collection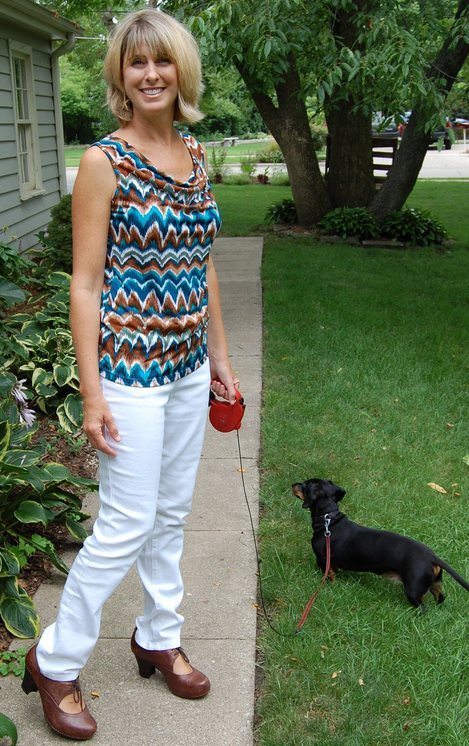 Dansko Rory from 2010 Rio Collection (and Luke Perry–my doggy charge this week).
Nine times out of 10, Danskos identify themselves.  There's no need to ask the wearer, "Hey, are those Danskos?" But these keep people guessing. The Rory had been hiding in my closet for a year and since a pedicure wasn't going to happen for another week or two, I decided on this closed-toe funky heeled oxford for church today. I also decided on white pants which befuddled the five year old, "Mom, are you going to a wedding?" All he could see was white at his height.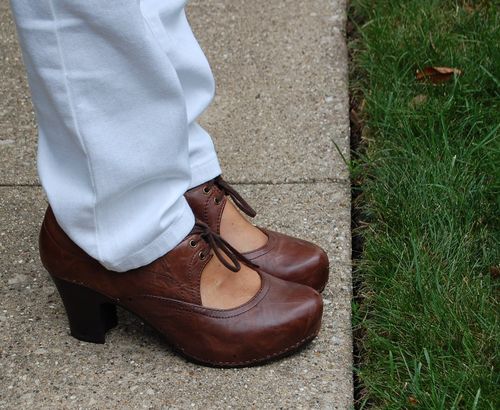 The Dansko Rory made its debut along with the Rio collection of three-inch genuine wood heels in 2010. Normally wooden clogs exact torturous pain on my metatarsals, but the Rory (and other Rio styles) feature a dual-density EVA-cushioned footbed and a slightly flexible forefoot insert so the shoe bends a little during the stride. There's plenty of toe room (height and width) and decent arch support.
They do still feel clunky like a clog and sound like a Dutch shoe on hard floors–no sneaking up on unsuspecting family members. But they're darn cute…and discontinued (which will make at least one reader giddy–the one that said they look like Minnie Mouse shoes when I first reviewed them). I'm starting to get a little anxious that the whole collection might go the way of the Rory as I haven't seen new styles introduced for fall, but take a look at some the fine-looking specimens still available online: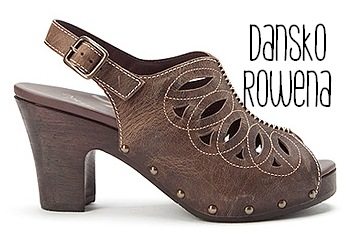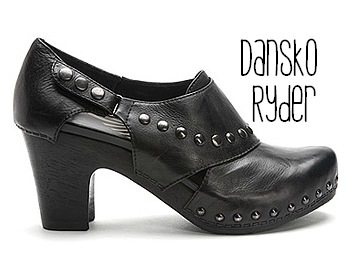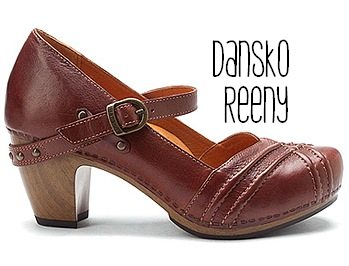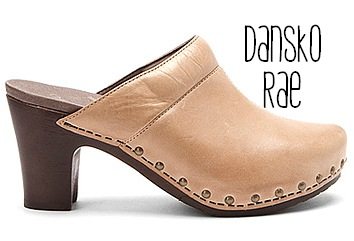 Dr. Cathleen McCarthy, podiatrist and author of Podiatry Shoe Review (brilliant blog), shows why the Dansko Rowena is her current go-to stylish shoe currently as compared to her pre-podiatry "cruel shoes." She even includes x-ray images of how the foot is positioned in the Rowena and other not-so-smart shoes. 
Where to buy Dansko Rio collection shoes featured above: