Shoes for Problem Feet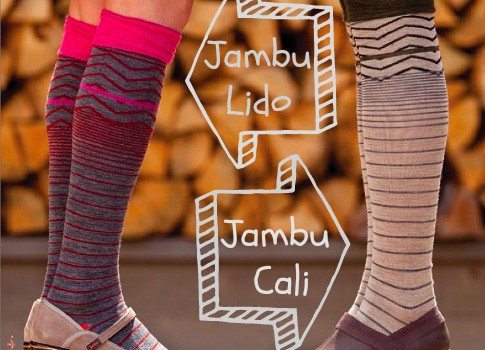 Published on November 6th, 2012 | by Kirsten Borrink
11
Jambu Wedges for Hallux Rigidus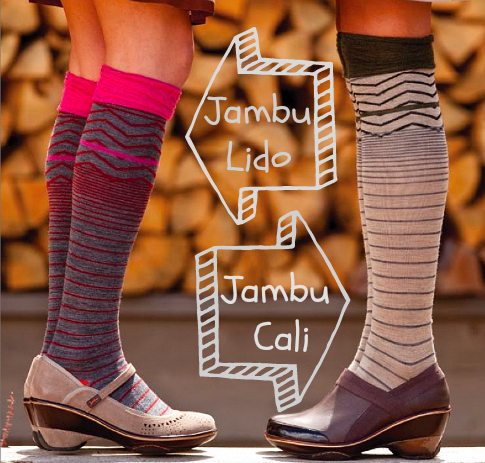 Do you have arthritis of the big toe? Do you need a rigid sole shoe to prevent movement of the forefoot joints? I could recommend countless orthopedic shoes, but inevitably someone would decry, "Fashionable find for fussy feet? I think not."
I have hallux rigidus, a painful arthritic condition of the big toe. I need surgery to remove bone spurs, but I'm putting it off for now as I hope to participate in the Arthritis Foundation Jingle Bell 5k on December 1. In the mean time, I'm looking for cute and comfortable shoes that will limit the movement of my big toe. A few of you have mentioned in emails and Facebook posts that you suffer from the same condition. 
While researching, I came across positive reviews for Jambu wedges from customers with hallux limitus or rigidus. 
These shoes are fantastic. I was trying to find shoes which did not flex when I walk due to severe arthritis in my feet. These are perfect and in style.

Amazon customer, Jerry.

I need a rocker sole that keeps my big toe joint from moving and this is perfect. Amazon customer, M. Dean.
I have arthritis in my big toe, which generally makes wearing heels painful. I was a little skeptical that these shoes would be comfortable, but decided to give them a try after reading several positive reviews.They took a little while to get used to, but I'm finding them to be very comfortable. Shoebuy customer, Lauren.
I'm very thankful for these type of shoes because they are ideal for my foot problem of hallux rigidus and they're gorgeous!

Acacia customer, D. Valdez.

I had/have hallux rigidus and am recovering from surgery … left foot in May and right in August. I am 53, and very active. I found the women's shoes that feel the best for me are made by Jambu and J-41. They have several styles that have a stiff sole and are actually cute. Marianne, blog commenter at Jenny Sanders Shoe Blog. This post is informative with many shoe recommendations for hallux limitus and rigidus.
Considerations before buying a Jambu wedge:

The toe box is wide, but often short. If you have long toes, your toes may feel short-sheeted! Try ordering up a half size from your usual size. If you have long toes or hammertoes, stick with the higher toe box provided by Alegria, Dansko and Sanita–three great brands with rocker/rigid soles. 
Do you have a painful big toe? What shoe brands work for you?
Where to buy the Jambu Lido and Cali (links go to Lido, but Cali available at same stores):
P.S. The socks! I know, where to find…They're from SmartWool's collection LAST winter, so hard to find. How about these?