Best Shoes for Bunions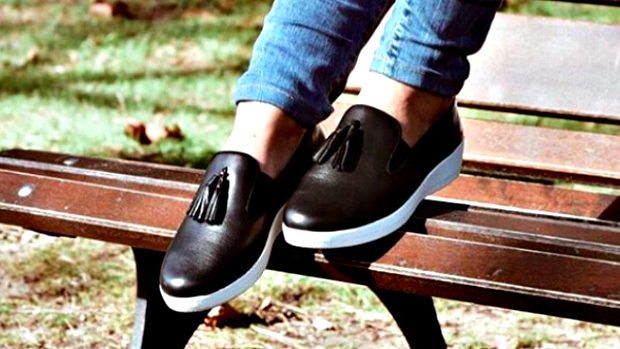 American Podiatric Medical Association Shoes = Healthy Feet!
If comfortable shoes are important to you, chances are you value foot health in general. Do you know about the American Podiatric Medical Association (APMA)? The APMA represents the vast majority of the estimated 15,000 podiatrists in the U.S., and is the leading resource for foot and ankle health information. (In case you don't know, a podiatrist is a doctor who specializes in diagnosis and treatment of conditions of the foot, ankle, and related structures of the leg.)
Among many other endeavors, the APMA grants a Seal of Acceptance and Seal of Approval to products found to promote good foot health. We're happy this list includes shoes – after all, who better to recommend comfortable shoes than a group of podiatrists? There are a number of shoe brands and many styles that earn the American Podiatric Medical Association Seal of Acceptance, but since we value fashion as well as function, we picked a few styles that prove good-for-your-feet shoes can also be attractive! Take a look:
Many people are familiar with Chaco sport sandals, known for their great support and durability. Did you know Chaco makes other shoes (and boots) as well? Here are just a couple of examples: The Chaco Pineland Moc provides wonderful arch support in a moccasin style loafer with a durable rubber outsole. The wide toe box allows for bunions! Available at Chacos.com, Zappos, and Amazon.  The Chaco Maya II sandal has the comfort features of other Chaco sandals, in a more stylish package featuring premium leather.  Find them at Chacos.com, Zappos and Amazon. We're also big fans of Chaco Barbary boots – check out our review.
Dansko is a classic comfort brand, but if Dansko only means clogs to you, you need to think again. Dansko continues to widen their selection of comfortable shoes and boots. The Dansko Hazel and Dansko Honor both come from the brand's Halifax line, which is just one of numerous Dansko lines making the American Podiatric Medical Association shoes list.  Find these and other APMA-approved Dansko shoes at Nordstrom and Zappos.
A favorite of medical professionals, Sanita classic clogs feature anatomically correct footbeds with sturdy arch support and a rocker sole. A wide and deep toe box accommodates bunions and hammertoes. We love the new Sanita Original Professional Milan (pictured below), with its trendy ombre coloration. It's available in three beautiful colors from Zappos.
FitFlop has quickly become a go-to brand for many comfort shoe wearers. Look beyond their sandals and you'll find a wide variety of shoes that feel great on even problem feet.  Customers love the bouncy, cushioned feel of the dual-density SupercomFF™ footbed. The Superskate is one of Fitflop's, more streamlined styles with all the comfort of their original sandals. Available at Zappos, Nordstrom and Amazon.  Wearers with bunions, hammertoes, or plantar fasciitis will love the stretchy knit uppers and soft-but-supportive footbed of Fitflop's Uberknit line. Uberknit styles include lace up sneakers and high tops, slip on loafers, a cute mary jane, and ballet flats. Find them all at Zappos, Amazon and Nordstrom.
Keep in mind, the APMA Seal of Acceptance is not an endorsement, but a recognition granted to products that have been found to be beneficial for foot health.  Some online vendors like Nordstrom and Zappos even have special categories dedicated to APMA-approved shoes.
Have you worn any APMA-approved shoes? Please share your favorite finds!
SaveSave
SaveSaveSaveSave
SaveSave
SaveSave
SaveSaveSaveSave
SaveSave
SaveSave