Comfortable Dress Shoes for Women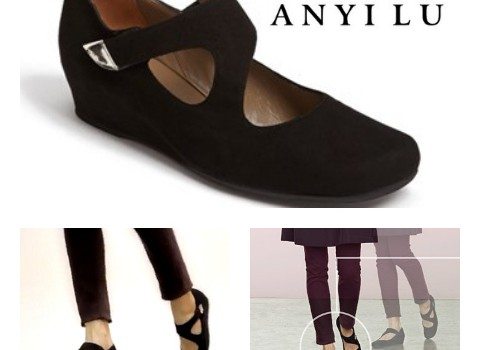 Anyi Lu Shirlee vs. Vaneli Matro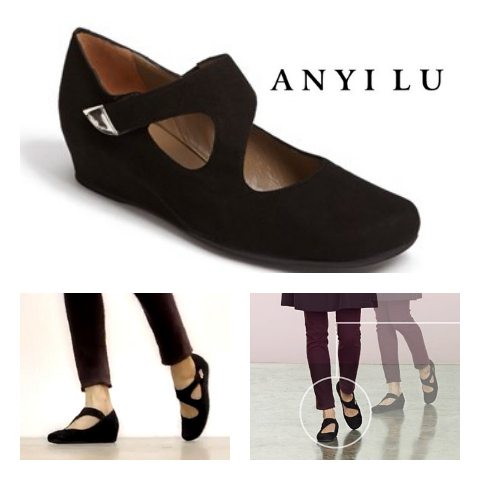 Anyi Lu makes lovely shoes with a vintage flair. She has a keen eye for style but values comfort. The Shirlee, featured above, is proof with its 1 1/2" covered wedge heel, Poron® cushioning and adjustable closure. The only problem is the price. It's $385. Some Anyi Lu purists would say the shoe is worth every last cent, but I can't justify spending that much on just ONE pair of shoes. So….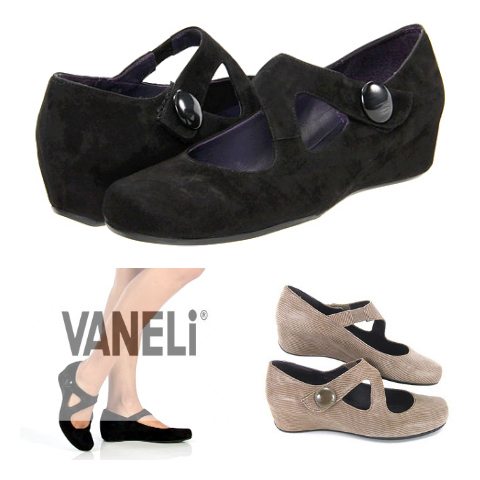 Enter the Anyi Lu doppleganger, the Vaneli Matro. Every bit as comfortable, and perhaps moreso, the Matro repeatedly receives 5 star ratings from online customers. The Matro has the same  1 1/2" covered wedge, lightweight construction, cushioned insole and adjustable strap as the Anyi Lu shoe. And even better news–it comes in extended sizes and widths! So what's the grand total for the Vaneli Matro? Vive le difference.
Do you own a pair of Vaneli shoes? What do you think of their overall quality and comfort?