Comfortable Boots for women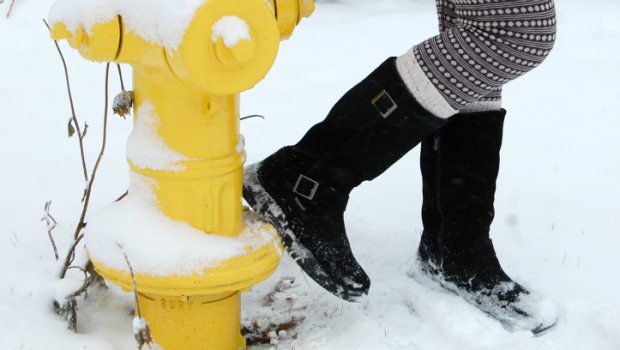 Published on January 5th, 2015 | by Kirsten Borrink
7
Baffin Boots Review – Blissful, Waterproof Winter Warmth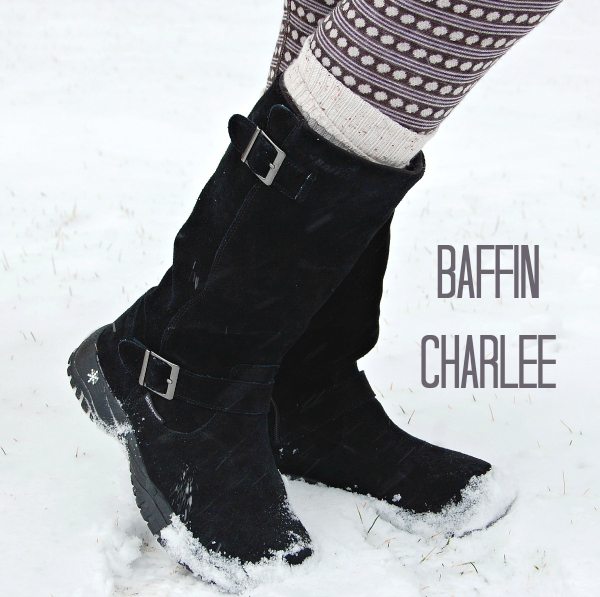 Baffin Boots Charlee courtesy of Baffin.com
I'm finally trying out my new Baffin boots – who would have thought we'd have to wait until January for snow? It's here now and more is on the way for Chicagoland tomorrow night..sigh. My old winter boots, a discontinued style by Sorel, became a chew toy for my Wheaten Terrier. Every time I'd put them on, he'd latch on to the leather pull tab with his teeth for a "ride" around the yard. He considered this a good time. My boots did not.
Last winter's polar vortex caused a permanent scar to this girl's psyche, leaving me weak-kneed and chickenhearted; afraid to face another winter with sub-z temps. I knew I needed a warm boot. I've done the overly furry Ugg boots in the past and find I overheat in grocery stores–it's embarrassing but proves the thought that if your feet are warm, so is the rest of your body. I came across Baffin boots with their Canada maple leaf logo with the claim, "Polar Proven." That sounds promising, doesn't it? Then I looked at the styles and read the reviews–continued good news! Cold-footed people all over the country like these boots for warmth and all-day comfort. I contacted Baffin and asked if they'd consider sending a pair for review.
I'm happy to introduce you to the Charlee style by Baffin. There's no fur or fluff, but this cute boot knows when to warm my feet up and when to back off.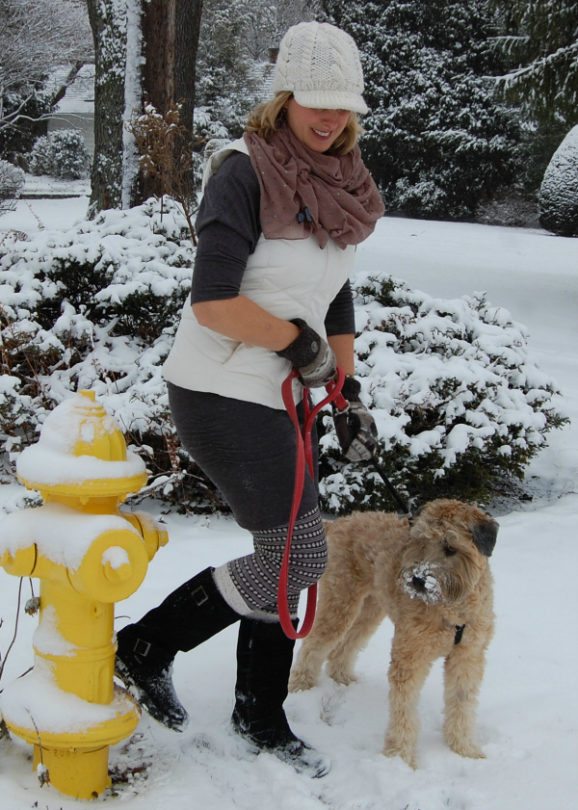 Here's what I love about the Baffin Charlee:
Roomy fit. The boot comes in whole sizes only, so I went with the 10 for my 9.5-10 medium width foot and I'm glad I did for two reasons: room for thick socks, room for an added insole. The fit is wide through the midfoot, so I snugged up the fit by adding an insole from my gym shoes. Voila!
Better support than Ugg Classics. The EVA midsole and rubber outsole provide both cushioning and a sturdy feel with every step. Remember, they're roomy so you can add your favorite arch support insole.
Warm, but not overly so. The Charlee features something called "B-TEK 4-Channel Hollow Fiber Insulation." This layer traps air, maintaining a constant temperature and providing excellent thermal resistance. Honestly, I can wear these to run errands and my feet are just as comfortable in the frigid car and strolling the sidewalks as they are pushing a cart at Trader Joes. We just got back from a visit to see family in Connecticut. We spent a day in Manhattan where the temps hovered around 34. My feet felt great.
They're waterproof! This was tested during a slush storm a few days ago. I parked in one of those spots with slush puddles right at the driver side door. I considered jumping over it as I often advise my sons, but decided to step right in. I also did the same on the way back. No seeping! The uppers are made of "Timberwolf nubuck" which are treated with silicone to make them waterproof.
The style. Simple black with two adjustable buckles–one at the instep and one at the calf.
The calf fit. A 16 1/2″ calf circumference allows me to wear leggings, thick knee socks, tucked in jeans.
I would recommend the Baffin Charlee or other similar Baffin boots for women with a wider foot or bunions; or for someone needing room for an orthotic.
The Baffin Charlee is available in whole sizes 6-11, black, brown and gray nubuck at Zappos, and Amazon.
Have you worn any Baffin boots in past winters? Ready for winter 2015? What will you be wearing? Let me know in comments below.
SaveSave
SaveSave
SaveSave
SaveSave
SaveSave