Best Shoes for Bunions
5 Best Non-Orthopedic Shoes for Bunions
Bunions. Hallux Valgas. Big toe bumps. Whether yours are caused by an inherited faulty mechanical structure of the foot, inflammatory disease or years of wearing too-high or too-tight footwear, do NOT, I repeat do NOT choose surgery as your first option. I almost did.
Five years ago, I visited the orthopedic doc complaining of painful bunions caused by rheumatoid arthritis. Not once did he ask about the type of shoes I was wearing. He quickly scheduled me for a bunionectomy. At the time I had a three year old son and wasn't sure how I'd manage taking care of him while hobbling around on crutches or in a walking cast. I read that the long road to recovery didn't always end with successful results. I decided to invest in footwear with proper support and room for my toes/bunions. Thankfully, I haven't needed surgery as wearing the right shoes has made all the difference.
Here are seven of my favorite non-orthopedic shoes with good support and roomy toe boxes to accommodate bunions, hopefully you'll find a pair that works for you: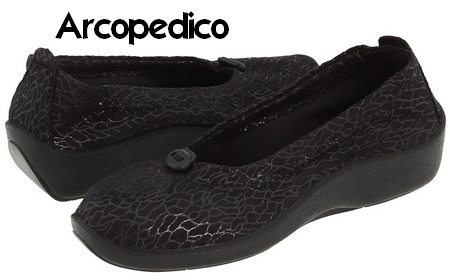 1. Arcopedico L14: Lytech® upper stretches and forms to foot making room for bunions and hammertoes. Removable footbed allows for custom orthotic.  The L14 is vegan and completely washable too! $89 @ Zappos, free shipping both ways. Check out the whole Arcopedico line here.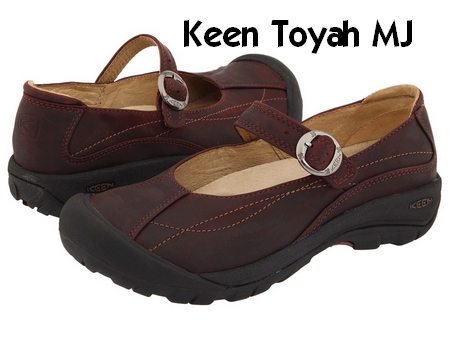 2.  Keen Toyah Mary Jane: One of the more supportive Keen styles with plenty of toe room and removable footbed to accommodate orthotic. Great for wide feet. $85 @ Zappos, free shipping both ways. Available in a tie-up oxford version at Amazon for $95 with free shipping and returns.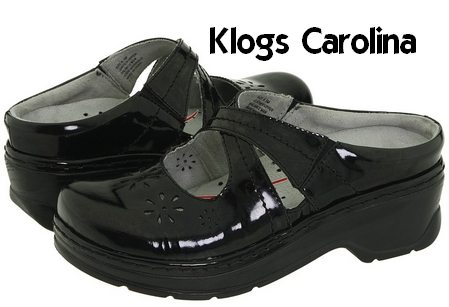 3. Klogs Carolina:  The Klogs Carolina features a roomy and high toe box to accommodate bunions and hammertoes. The footbed provides excellent arch support, but is completely removable should you need to wear orthotics. $109.95 @ Zappos, free shipping both ways. Available in more colors at Amazon from $80-109, free shipping and returns.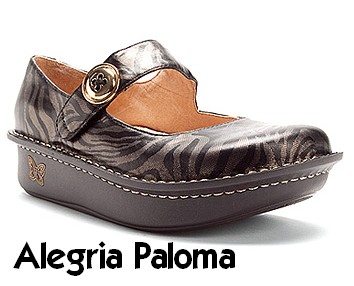 4. Alegria Paloma: My personal favorite. The rocker sole alleviates pressure on forefoot (including bunions) through stride. The anatomical footbed is removable to accommodate an orthotic and the toe box is plenty roomy. Best for medium to wide feet. Available in many fun colors and patterns. $119.95 at OnlineShoes.com, free shipping and exchanges. Also available at Zappos for 119.95 with free shipping both ways.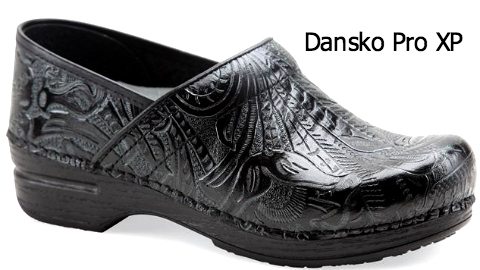 5. Dansko Pro XP: Similar to your Dansko Pros, but better. Same support but with a cushioned, removable footbed and lightweight rocker sole. Certified slip-resistant outsole. $139.95 at The Walking Company, free shipping and free returns to store. $149.95 at Zappos, free shipping both ways.
Do you have bunions? Have you found a shoe that works for you? Leave us a comment and let other readers know!