Comfortable Sandals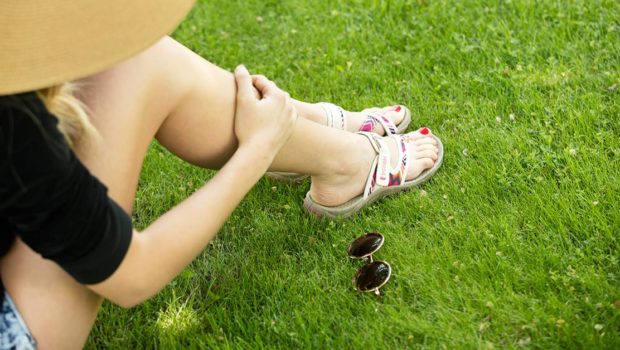 Cheap Sandals? Great Affordable, Foot-Friendly Alternatives
Need new sandals but also need to mind your budget?  Keep in mind that many cheap sandals can lead to foot, leg and back issues.  But knowing our readers deserve both economy and comfort, we searched everywhere to find the best affordable, comfortable sandal options.  Most are under $50, and all get high ratings for  comfort.  While that price point may not count as "cheap sandals" in your book, hopefully many readers will find them affordable.  And remember, shoes with more durability, versatility and foot-friendliness are actually a better value in the end.   Happy spring, and happy shopping!

"I wear them every day," say many reviewers of the soft, bunion-friendly and versatile Crocs Isabella. Crocs have been go-to shoes for me during many bouts of plantar fasciitis.  It's good to see the brand is producing increasingly fashionable, but still comfortable (and very affordable) options. A plus: they're available in sizes 4-11!
Spenco sandals are podiatrist-recommended and get 5-star comfort reviews from wearers who require good arch support.  They also come in wide sizes! We like the Spenco Yumi, but if you're bothered by the thingy between your toes, you might be better off with the Spenco Kholo.
Aerosoles Conchlusion – Cute styling, great price point, terrific reviews for comfort, and available in sizes 5-12.  Do we need to say more?
You can now find FitFlop's legendary comfort features in a more affordable style with the FitFlop Ringer WellJelly.  These sandals have been awarded the American Podiatric Medical Society Seal of Acceptance, given to footwear found to promote good foot health. They might well become your favorite summer standbys, suitable for the beach and well beyond.  Yes, they're pricier than cheap sandals you might pick up at the drugstore, but you get much more for your money.
Sport sandals can be very expensive! Thankfully Skechers has a budget-friendly, extraordinarily well-reviewed version: the Skechers Reggae Zig Swag.
We're loving the Dr. Martens Balfour, an urban take on a hiking sandal.  It's stylish and adjustable, with cushioning and great traction.
Need sandals that come in a narrow or wide?  The Life Stride Brooke is attractive,  comfortable, and comes in three widths!  It's a great "dress it up-or-down" style.
The Bzees Dream has stretch uppers to accommodate bunions or wider feet, EVA sole for comfort, and a little height if heels better suit your style.
Some women just don't do open-toed sandals.  We get it.  That's why we're fans of the J Sport Peony Mary Jane.  Adorable, versatile, vegan – and no pretty toes or pedicure required.
Maybe you have other favorite comfortable sandals that are budget-friendly. If so, please leave a comment and share your picks!