Comfortable Dress Shoes for Women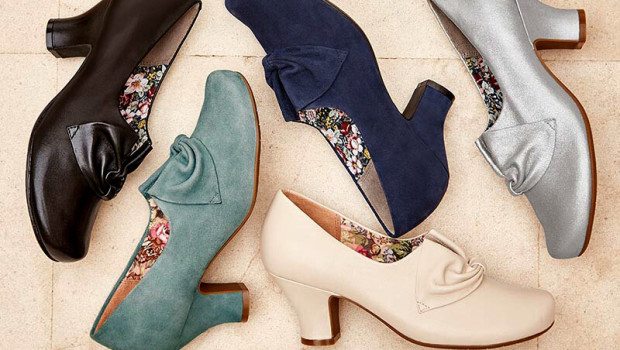 6 Comfortable, Beautiful Dress Shoes for Women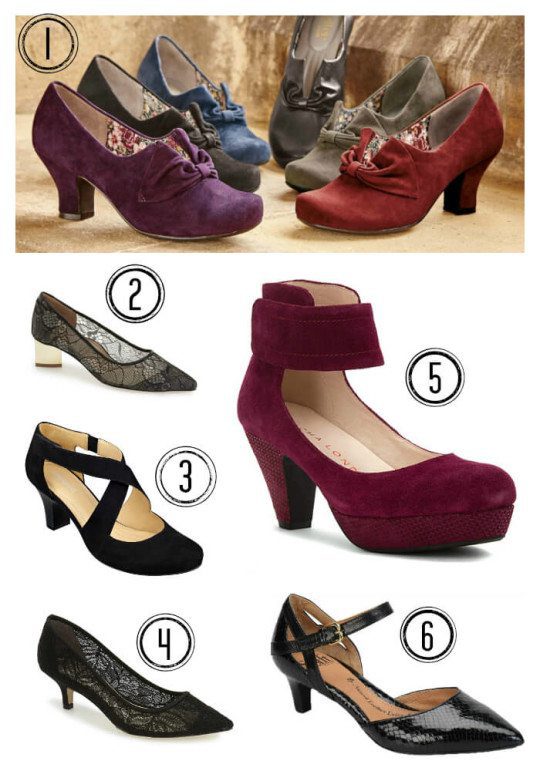 Comfortable dress shoes for women that are suitable for a special occasion can be difficult to come by. You may identify with our reader as she searches for the perfect shoe for her son's wedding…
Dear Kirsten,
First, I have to tell you how much I appreciate your blog! As a 48 year-old mom with RA since age 23, I have to wear good shoes. I am wondering if you can provide an update to your blog on special occasion low-heel shoes. My son is getting married in May, and I really need to find something that won't hurt my feet to wear. Thank you.
Dear reader,
Congratulations to your son! What an exciting time in your life too. Let's get your feet dressed up while staying comfortable in a lower heel. Recently, I attended the wedding of my cousin. Knowing there'd be a dance floor and I'd be on it, I took an extra pair of dressy flats to change into. I highly recommend taking a change of shoes for the reception. Whether you're dancing or visiting tables, your feet will thank you.
The comfortable dress shoes for women featured above range in heel heights from 1 3/4″ to 2 3/4″ and get good grades for comfort–obviously, not at the same level as a Birkenstock but you understand that a rocker sole or super-wide toe box doesn't befit a special occasion shoe. Let's get going:
Hotter Donna: Here's a rounded toe pump that doesn't look dowdy. I like the Victorian look to the shoe with its shapely heel and high-cut vamp (doesn't cut across bunions). The Donna is lightweight with a fully cushioned insole and roomy toe box. Available in medium and wide widths in darker jewel tones and new pastels. Hotter is a UK company, so don't expect Zappos lightening fast shipping. $150 with free shipping and returns with code 

M

PAFSR.
2. Anyi Lu Gemma: A splurge shoe for sure, but pumps as gorgeous as these don't normally come with PORON® cushioned and arch-supported insoles, but the Anyi Lu Gemma does.  The heel may be low at 1 3/4″ but it's mirrored and mod and magnificent! See these comfortable dress shoes in action at AnyiLu.com, also available at Nordstrom for $445 with free shipping and returns. No reviews exist yet, but get an idea of fit and feel from reading reviews of the Anyi Lu Gigi, a similar shoe to the Gemma built on the same last.
3. Easy Spirit Rovana: Size 10.5 narrow? 11 wide? Not a problem. This comfortable dress shoe for women comes in three widths and whole and half sizes up to 12. The Rovana features an almond toe (comes to a soft, tapered point), cushioned insole, criss cross adjustable closure and a 2 3/4″ heel. Read the reviews at EasySpirit.com, it's a winner! $89 with free shipping.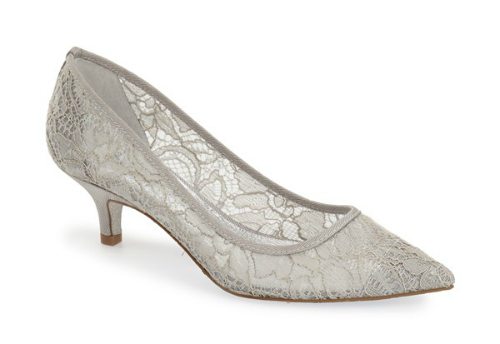 4. Adrianna Papell Lois: The following Nordstrom review drew me to consider this shoe:
I highly recommend these for the Mother of the Bride or the Mother of the Groom. Both pair have a subtle elegance that I could not find at any other store. They are the perfect heel height and the color is beautiful without looking too glittery.
I would recommend this Cinderella shoe for fairly normal feet without many issues like bunions or fallen arches (perhaps not RA feet). But if you can handle a 2″ kitten heel, you won't find a more beautiful shoe for the price. $119 at Zappos, $119.95 at Nordstrom, free shipping and returns.
5. Sacha London Vera: This ankle-strap platform
doesn't intend to be a comfort shoe, but it comes pretty darn close. I have these in gray suede (see small inset photo) and wore them to my cousin's wedding this fall. While I did change into flats for the dance floor, my Sacha Londons kept me standing comfortably during the service. The 1″ platform offsets the height of the heel, which is only 2 3/4″. The toe box is accommodating of mild to moderate bunions and the footbed is cushioned. Available in leather and richly-hued suedes for $139-149.95 at OnlineShoes.com, free shipping and exchanges. $99-185 at Amazon, free shipping and free returns on some size/color combos.
Do you have a favorite comfortable dress shoe? Do share!