Best Shoes for Bunions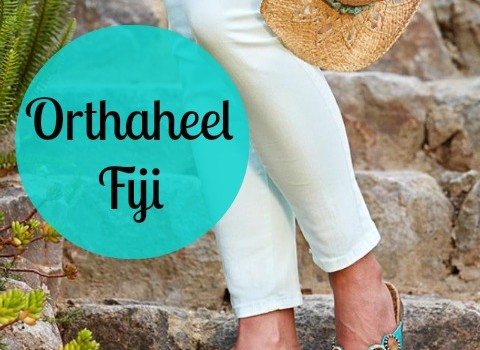 Comfortable Flip-Flops by Orthaheel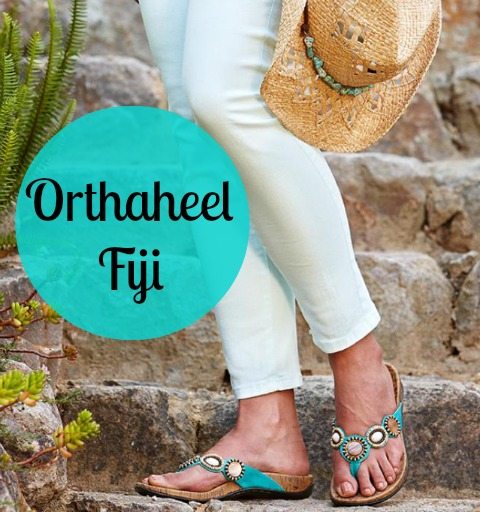 Don't be put off by their orthopedic name. Orthaheel footwear hits its style stride this summer with decorative beading, stripes and seasonal colors. Here's the Fiji style on a model's foot because my dog bit the beads off mine just last night. He can not resist a flip-flop, but COME ON. Don't worry, Harley's fine. He left the tiny beads on my bed instead of ingesting them–how thoughtful.
If you haven't tried Orthaheel sandals before and suffer from bouts of plantar fasciitis, do your heels a favor and strap on a pair. Podiatrist-designed and APMA (American Podiatric Medical Association) accepted, the Orthaheel footbed features a biomechanical orthotic footbed which supports the foot and realigns the lower leg reducing pronation, heel, leg and back pain. 
I love my Orthaheels. They support my arches like no other sandal–even more than Birkenstock! The deep heel cup keeps my foot in place while walking and the EVA midsole absorbs the shock of hard surfaces which is important for those of us with forefoot pain. The fit is good too. I take a 10 in the Fiji for my occasional 9.5 but often 10 size foot. I wouldn't recommend the Fiji for a wide foot.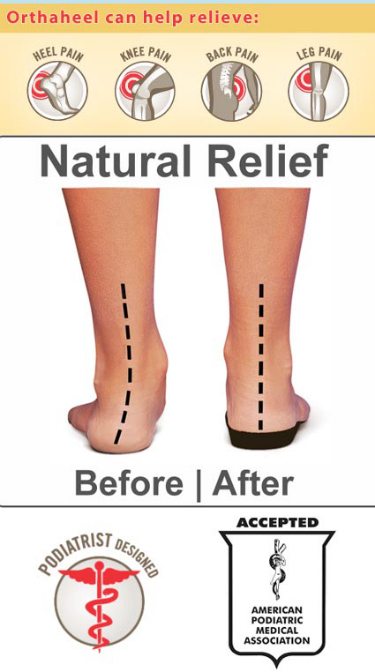 Just a few years ago, I recall maybe three styles from Orthaheel, the main one being the Tide flip-flop.  Comfortable and supportive? Yes. Stylish? Not by a long shot. Summer 2013 brings 20 easy-on-the-eye styles in a variety of hues. My favorite is the beaded Fiji, but perhaps you'll prefer the: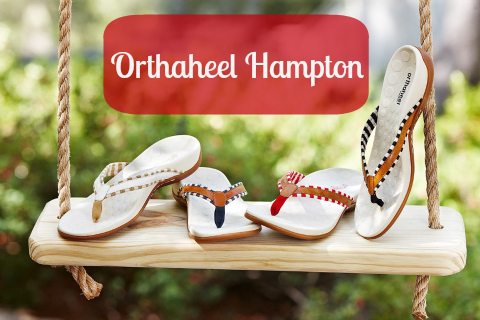 or…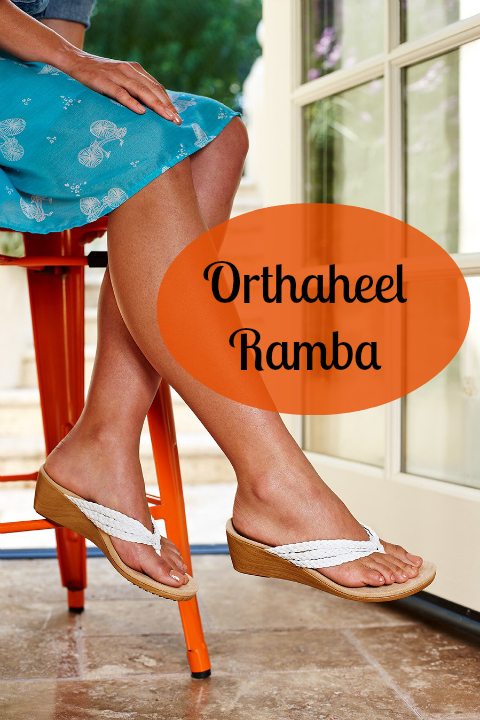 or maybe…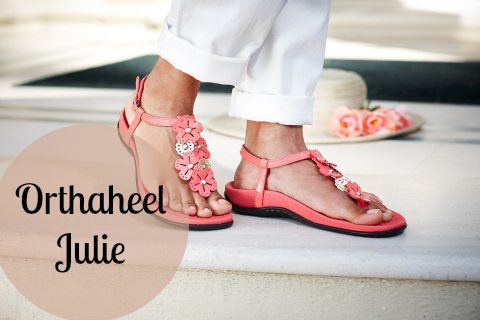 Most Orthaheel sandals and casual shoes run between $45-99 with their walking shoes priced a little higher. 
You can find Orthaheel footwear at: