Comfortable Dress Shoes for Women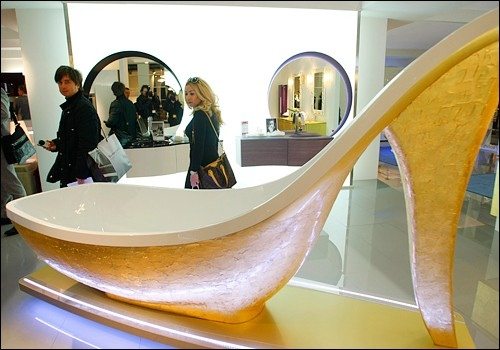 Stylish, Comfortable Heels by Clark's
Are you one of those people who thinks this would be the only high heel you could EVER be comfortable in?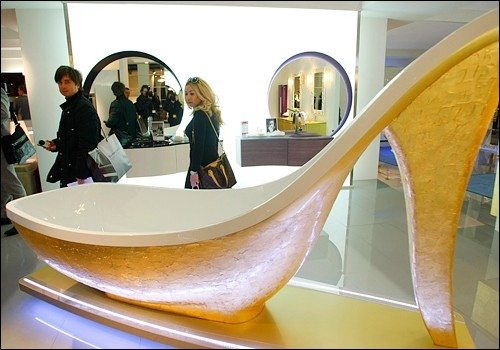 I have friends who think so, and I hope they will reconsider. With options out there like this beauty from Clark's, there is no reason to give up the kicky, in-charge feeling you get from a wearing a great pair of heels. The Clark's Diamond Sparkle gets high marks for comfort from Zappos customers. And isn't it beautiful? Wardrobe suggestions: I would wear this shoe with pants and a semi-sheer, textured trouser sock, or with a dressy sweater, skirt and contrasting tights.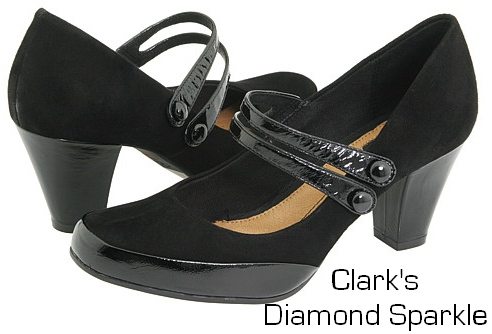 Available in sizes -12, three widths for $85.50 from Zappos, $78-95 from Endless, $70.95 from Footwear Etc.
Take a look at a new offering from Clark's "Diamond" collection: The Diamond Love slingback! I'm crazy for this shoe. With the same manageable 2 1/2" heel and memory foam footbed as the Diamond Sparkle,  the patent slingback upper gives it a high style profile.
Available for $90 from Zappos.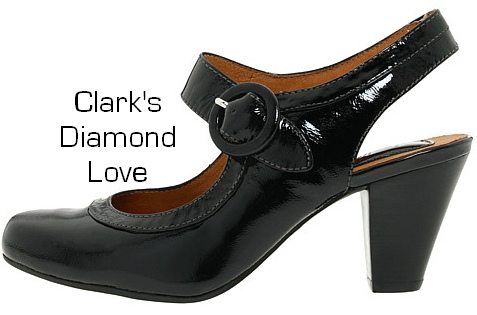 Are there any foot-friendly heels that you recommend? Give us your input by leaving a comment below!