Affordable Comfort Shoes
How to Find Comfortable Inexpensive Shoes (Our Best Tips)
We often hear from readers who are discouraged by the high cost of good shoes.  We've discussed why quality shoes cost more, talked about the importance of shopping for overall value (not just price) and spoken up in favor of owning fewer, but better quality shoes. But as budget-minded individuals ourselves, we thought we'd share some of our favorite tips for finding discounted pricing on shoes from top comfort brands. So if you're in the market for comfortable inexpensive shoes, read on.
Our first tip? Plan ahead.  If you know your current shoes will soon need replacing, or you have an upcoming event requiring new shoes, start early. Read our reviews, find styles that work for you, and keep a list of brands you like.  Then keep an eye out.  Check out off-price retailers like DSW, Nordstrom Rack, TJ Maxx, and Sierra Trading Post, who often offer quality brands at discounted prices.  Their stock is constantly turning over, so you need to be patient and persistent. Keep looking, and be sure to check the clearance section for especially great (sometimes off-season) bargains.  Using this method, we've found deeply discounted deals on shoes from brands we frequently recommend.  You just need to know what you're looking for, and keep at it.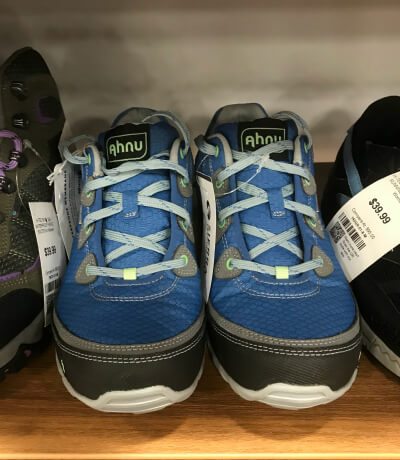 Another thing to keep in mind is that almost all shoe brands have sale or closeout sections on their websites. These may be brands you won't often find at discount retailers. Using this tip we've found some terrific deals on styles we've reviewed in the past, including those from Earth, OTBT, Alegria, and Sofft. If you have your eye on a specific shoe style or brand, a scroll through that company's website may lead you to the bargain you're seeking.  Also, be sure to check the sale sections of websites like Zappos, Nordstrom and Shoes.com for discounted pricing on a wide variety of brands.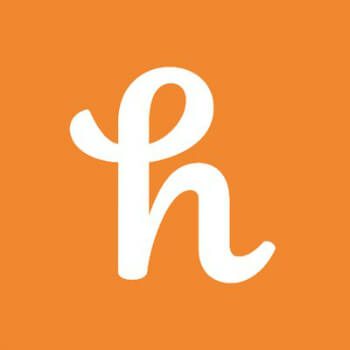 For even deeper savings, try the Honey browser extension–it automatically finds and applies coupon codes at checkout. We've tried it and it works!
Sometimes outlets are in a different web location than the company's main website. Here are a few links you may find handy as you hunt down the perfect comfortable inexpensive shoes:
Speaking of favorite brands, something else you should know about is that numerous brands have sister lines offering similar levels of style and comfort at lower price points.  For example – Sofft Shoes produces EuroSoft, Jambu makes JBU, Naturalizer is sister to Natural Soul, Earth owns Earth Origins, and Born produces B.O.C.  There are probably other sister brands out there as well, so if you have a favorite shoe brand we didn't mention, do a little online research – it may pay off.
For REALLY great bargains, consider the second-hand route. Finding comfortable inexpensive shoes at resale shops requires even more persistence than discount retailers, but the payoff can be huge.  Here again, doing your homework ahead of time is essential so you know what brands to look for. New to thrifting? Start by learning what thrift stores are convenient to your home and workplace. Also ask around and read Yelp reviews to find out what shops in your area are known for a good selection. Then make stopping by a part of your routine. If you skip the rest of the store and look only at shoes, all it takes is a 5-to-10-minute stop once a week on your lunch hour, while you're out doing other errands, or on your way home from work. You may go for weeks without seeing anything, but the feeling on that day you find just what you need for pennies on the dollar? The absolute thrill of victory.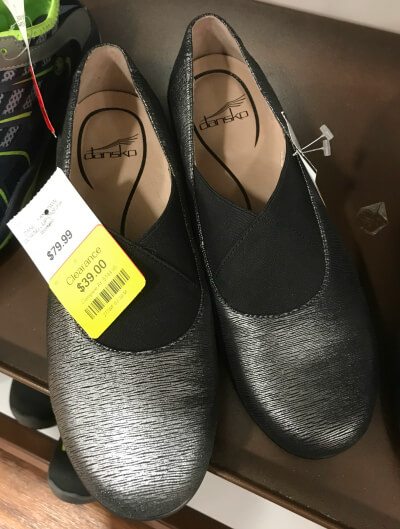 Not up for that labor-intensive of a hunt? Shop eBay or thredUP from the comfort of your home or office for great deals on gently-used shoes.  You can even set up alerts so you'll be notified when an item you're looking for becomes available. eBay sellers rely on their online reputations, so sellers with good ratings often bend over backward to give excellent service.
If you want to learn more about finding comfortable inexpensive shoes, check out our recent posts on well-priced sandals , affordable boots, and wallet-friendly Birkenstock alternatives.
Now it's your turn – what's your favorite tip for finding good shoes at an affordable price?  Have you used any of the methods we suggest?  Have any new ideas to share?  We'd love to hear from you!
Feature image courtesy maisonmargiela.com.
SaveSave
SaveSave
SaveSave
SaveSaveSaveSave
SaveSaveSaveSave
SaveSaveSaveSave
SaveSave
SaveSave
SaveSave
SaveSave
SaveSave
SaveSave
SaveSave
SaveSave
SaveSave