Best Shoes for Bunions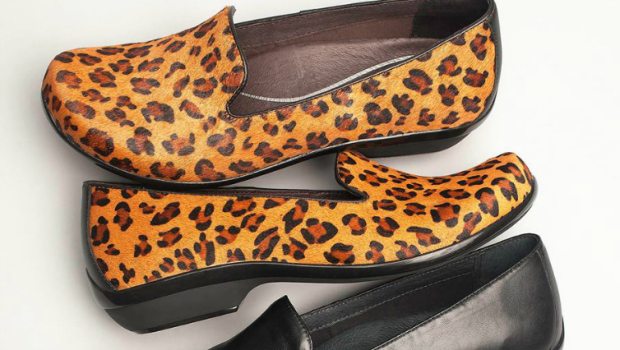 Comfortable Casual Career Shoes | Reader Request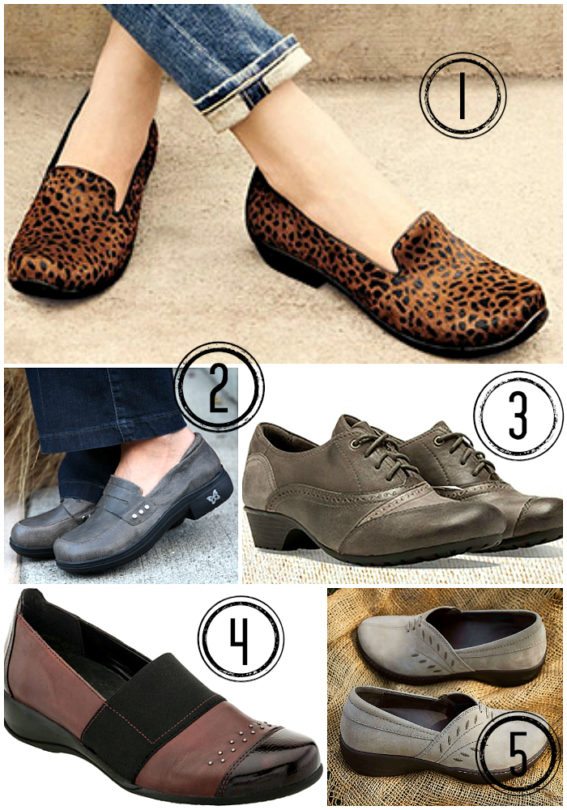 Hi Kirsten,
I have been a bartender for 30 years and I have to tell you, my feet hurt! Not just when I work….always. I have some major foot issues and I've been diagnosed with RA. It's getting harder and harder to do 10 to 12 hour shifts. I keep coming back to your site in hopes that you have a segment on professional shoes. I'm tired of spending 100s of dollars on shoes that promise comfort only to throw them in that dark spot at the bottom of my closet, the shoe graveyard. I'm hoping you'll find this an interesting topic and start doing some research.  I can speak for all us professionals that are on our feet long hours everyday, we would love you!
Dear reader,
The mere thought of a 10-12 hour shift with RA makes me want to buy YOU a drink. I'm assuming by "professional," you don't mean a dressy career pump rather a supportive shoe with a dressy-casual vibe. I've picked four slip-ons and one oxford with comfort features such as: anatomical footbeds, superb cushioning, roomy toe boxes, soft leathers and shock-absorbing outsoles.
1. Dansko Olivia: Dankso's take on the smoking slipper! After reading through online reviews, I would recommend the Olivia for a medium to slightly wide foot. The toe box is wide to accommodate bunions, the footbed is supportive and cushioned on its own, but is removable to fit an orthotic. Don't worry if you're not into animal prints, the Olivia comes in solid colors and subtle patterns such as black cobblestone and navy polka dot. A few reviews state that the Olivia runs larger than other Dansko styles–something to keep in mind if ordering online. $145 at Zappos, $99 at The Walking Company, $99-145 at Amazon. See my review of the oxford version, Olive.
2. Alegria Taylor: A penny loafer in true Alegria style featuring a removable cork and latex footbed that should accommodate an orthotic. The toe box is wide, but I've read the heel is also. The Alegria Taylor does not have a rocker sole like most Alegrias. If you like that feature to take pressure off the forefoot and heel, try the Alegria Dayna Professional. The Taylor is available in medium and wide widths from Zappos for $129.95; $51-129.95 at Amazon.
3. Cobb Hill Georgina: A wonderful newer company owned by New Balance, Cobb Hill does everything within their power to incorporate comfort technologies into good-looking, stylish footwear–the Georgina is no exception. Featuring a 1 1/8″ heel, removable, cushioned EVA footbed, stability shank to support the arch, and shock-absorbing outsole, the Georgina comes in medium and wide widths. $100 at Zappos, $73.85-100 at Amazon.
4. Remonte Dorndorf for Rieker Kati R9821: European comfort and style, the Kati by Rieker has elastic goring over the instep for extra stretch, a cushioned removable insole, soft leathers and a 1 1/4″ shock-absorbing demi-wedge sole. $130 at Zappos.
5. Dansko Abigail: You have to hand it to Dansko for continuing to offer sleeker options to their Professional clog. The Abigail features a removable, ergonomically contoured footbed with excellent arch support, steel shank for stability, and a lightweight slip-resistant outsole. Customers comment that the toe box isn't quite as wide as the Professional clog, yet it provides more stability (as it's not uncommon to roll the ankle in the Professionals). Available for $135 at Zappos, $134.95 at The Walking Company.
One more idea!: Wonders A-1352–a simply adorable shoe made in Spain with a 1 1/4″ synthetic platform sole for superior shock-absorption and a nicely cushioned insole.