Comfortable Sandals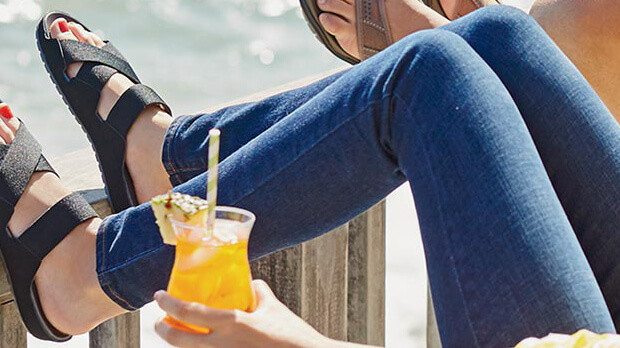 Published on March 11th, 2016 | by Kirsten Borrink
7
Comfortable Sandals Under $70
I do know what it's like to be on a budget, shop thrift stores and live with broken appliances until funds become available to buy something new. I scan Craigslist for area rugs because I refuse to pay thousands on something my kids will inevitably track dirt across. I don't cut coupons because I have no patience, but I like to shop Aldi and know where to get Boar's Head deli meat on the cheap. My two new favorite shirts are from the second-hand store and I'm planning on chalk painting our dining room chairs to get more life out of them. I guess I'm frugal by nature, and I love a great deal like most of you.
Yes, many of the shoes in my closet have come to me as samples and I haven't had to pay for them and there is truth to the phrase, "You get what you pay for," when it comes to specialty comfort shoes like Naot, Mephisto, Taryn Rose, etc. But if you need a pair of comfortable sandals to carry you through the season and don't want to spend over $70 for comfort and support, I've got some ideas for you.
From the top…
Do you have a favorite brand of sandal that won't break the bank? Leave a comment and let us know!