Comfortable Sandals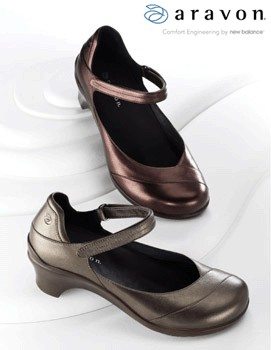 Comfortable Shoes for Narrow Heels? Reader Question
Hello Kirsten:

I am a new reader and am I glad I found your site. I have trouble getting shoes to fit properly. I know you have heard that before. I have flat, narrow feet except for my bunion. I also have a double A heel. From reading your site I found out that there is such a thing as an A Medium width that I did not know existed. My question is can you recommend shoes with a narrow heel or a good fitting brand that may help with my narrow heel problem. I have been getting B width shoes for years and then putting 3-4 inserts in them to keep me from walking right out of the shoes. I can't seem to find shoes anymore. Thanks for the great web site. I now have hope that I can find smart looking shoes without resorting to lace up shoes. Thanks again. Barbara

Dear Barbara,
I'm so glad you took the time to write to us at Barking Dog Shoes.  You've heard of combination skin,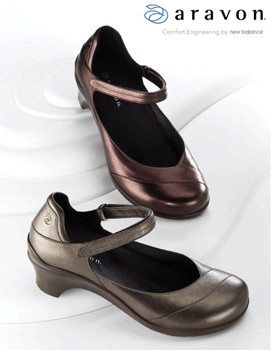 well some of us are blessed with hard-to-fit combination feet (narrow heel, wider forefoot or bunion). It sounds as if you're a true narrow but the obnoxious bunion is causing fit problems.
Through research and my own experience, I must recommend Aravon by New Balance. As you probably know, New Balance is the g0-to shoe recommendation of podiatrists and orthopedists for their patients with foot problems. But up until a few years ago, that meant confining your problem feet to lace-up sneakers as that was the only option offered by NB. Aravon is a new line of dress-casual shoes by NB with all the comfort technologies you'd expect from the brand.
One of the best features of Aravon is their "total comfort" fit. Many customers, including myself, find these comfortable shoes are made for our combination feet: a narrower fit in the heel with a roomier toe box. I recommend the Aravon Mia and Maya for closed-toe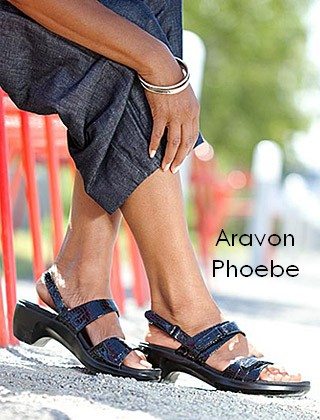 options and the Phoebe sandal for the summer. 
A few other brands to try for narrow heels and wider forefoot: Arcopedico (Shawna style), Beautifeel, Wolky. 
Readers, do you have a combination foot? We'd love to hear from you with recommendations of shoes that have worked for you.