Best Shoes for Bunions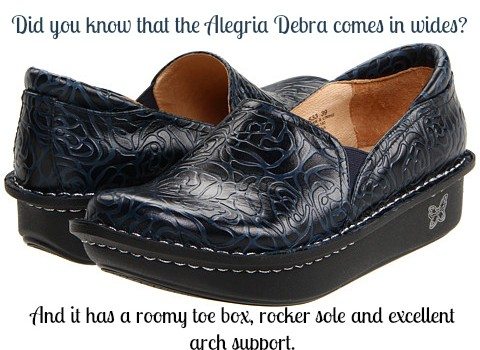 Published on July 6th, 2013 | by Kirsten Borrink
8
Reader Request | Comfortable Shoes for Plantar Fasciitis and Bunions
I'm exhausted and broke trying to find shoes; please, please help me. I wear a 9 1/2 to 10 even a 10 1/2 wide, possibly extra wide. I have what's known as tailor's bunions.  I also have a high instep as well as deal with plantar fasciitis. I need a comfortable shoe (closed toe) that I can work in;  standing and walking on hard surfaces for four to six hours at a time. Any help you could possibly give me would be greatly appreciated.
Thank You. Lesley
Hi Lesley,
I'm happy to help. Finding effective plantar fasciitis shoes and shoes that relieve the pain of bunions is no easy feat. I have tailor's bunions also (bunions on outer side of foot)  and they're more painful than just the run of the mill bunion. I can look at a shoe and know if it will hurt them! I'm hoping one of these five options will work for you. They all receive excellent reviews for support, toe room, soft leathers and all come in wides; a few in extra wides! Just click on the picture to go to Zappos. All are under $120.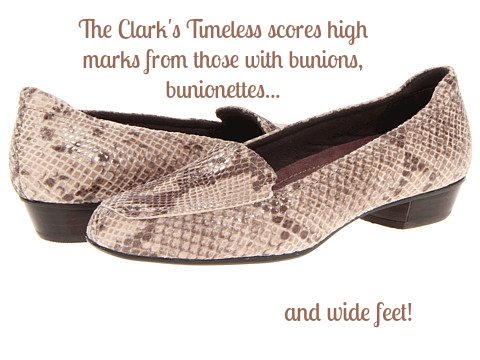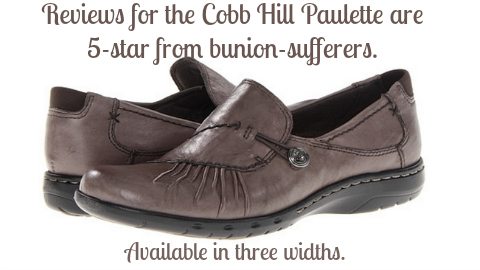 Let me offer one more suggestion. Hotter shoes from the UK. They're now available to the states and come in extra wide widths. I have a pair of their mary janes from a few seasons back and while the style is a tad plain, the comfort is anything but. Right now they're offering 30% off with free shipping and returns with offer code JXHCTFD.