Comfortable Heels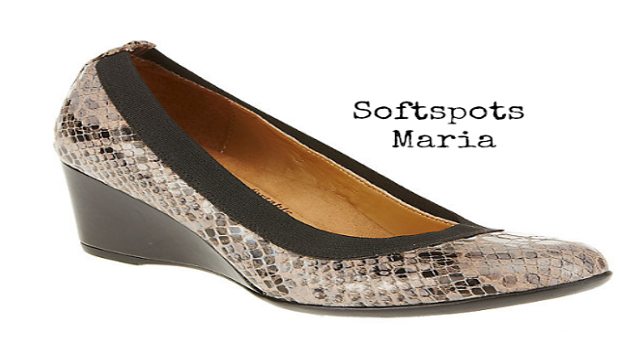 Comfortable Shoes for Teachers | Round Two : SoftSpots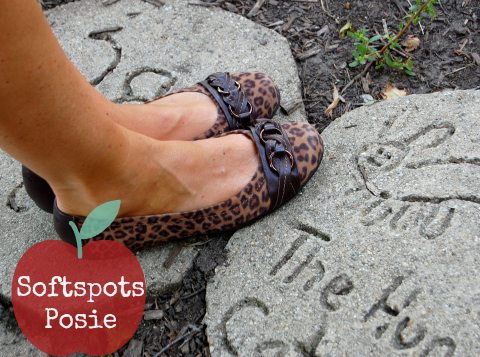 Softspots Posie courtesy of FootSmart.
I attended Open House at my son's middle school last night. They call it "Curriculum Night," but I still prefer the hospitable sound of the old-school term. We used our smart phones to scan QR codes on Smart Boards. Long gone are the bulky overheads with flimsy transparencies welcoming parents with Vis-a-Vis marker greetings and bulleted lists of material to be covered. But some things never change. Good teachers are still on their feet all day, every day and the floors are still hard.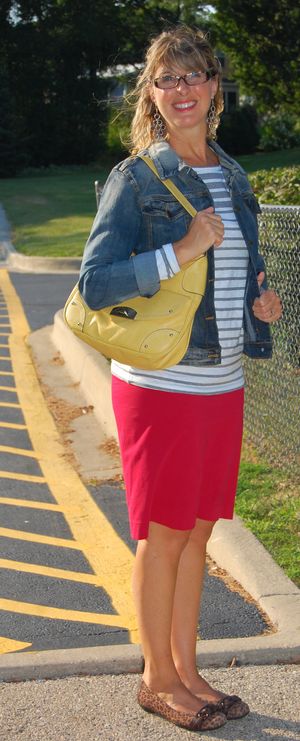 Softspots' Pillow Top™ cushioning will put a generous layer of memory foam between your foot and that cold, tile flooring. I'm wearing the Posie;  a skimmer with a one-inch heel for a little lift. I chose the leopard spots because I read somewhere that animal prints are the new neutral. But just in case you're not buying that, the Posie comes in black, brown and navy. 
The Posie comes in four widths from narrow to extra wide (2E). I highly suggest ordering up if you're in between sizes as the shoe seems to run a little small. I'm wearing a 10 medium for my sometimes 9.5/often 10 feet. 
A few more specifics on fit. I have moderate bunions and tailor's bunions, throw in hammertoes and you've got seriously squeehawed feet. Usually shoes with a skimmer-type vamp are a no-go as they cross at the bunion and rub or pinch. The Posie goes pretty easy on my problem areas. The toe box is more narrow than I'm used to, but that's just the style of the shoe. I really like that the heel stays put while walking and the cushioning is heavenly. 
The Softspots Posie is $85.99 at FootSmart but now through September 3, save 20% on Softspots, Clarks, Clarks Artisan, Easy Spirit, Hush Puppies and Soft Style by Hush Puppies plus flat-rate $4.99 shipping with code TEACHR20.
Here are three more new fall styles from Softspots available at FootSmart.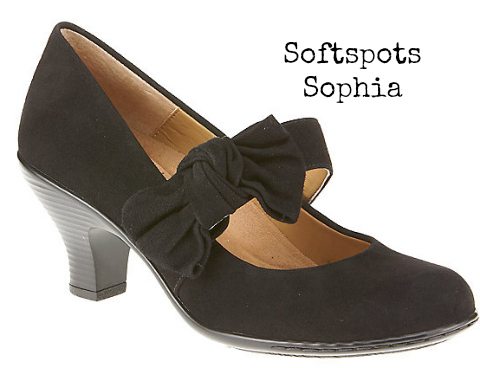 You can read more from me on Google+,  Facebook and on Twitter.