Best Shoes for Bunions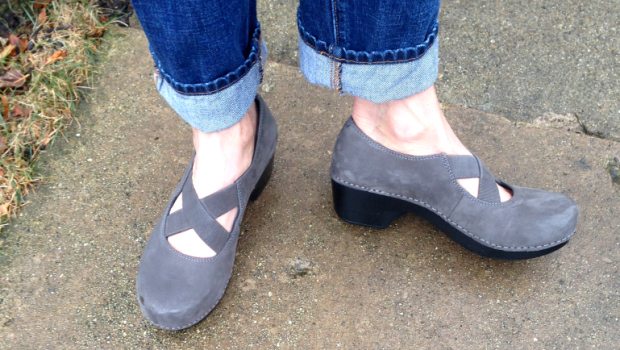 Dansko Traci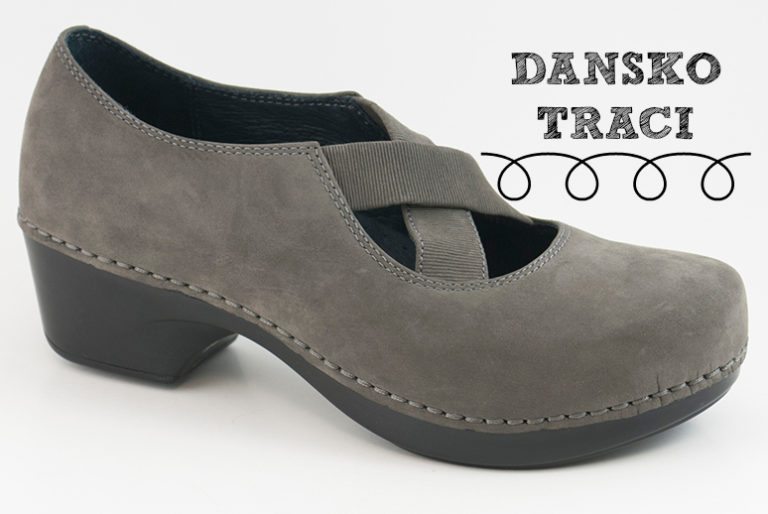 Dansko Traci courtesy of Dansko.com. Reviewed by Traci C. 
I'm Traci — a full time mom of three and part-time teacher.  When I am teaching, I like to look good AND feel good.  I'm on my feet for hours at a time, thereby making it a top priority to

wear comfortable shoes. I should add, however, that I never forgo style to get the look I want.
The Dansko Traci is both stylish and fairly comfortable.  I get all the benefits the high quality shoe offers, but with some sass. What I love most about this style is that is isn't as bulky or heavy as some of the other Danskos.  This shoe has a more delicate look and the design is much softer than other Danskos.
Perhaps what I may love most about the look of this shoe is the color.  The charcoal grey is as versatile and timeless as black, but the slight pop of color is far more edgy than the traditional black.  The criss cross straps on the instep draws attention to its unique style.  Additionally, this shoe has the perfect heel height (two inches).  I've worn these shoes with jeans, capris and a skirt, and kid you not, I've received comments every time.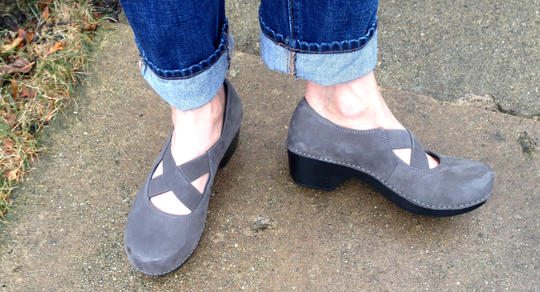 However, even though I love the shoe for it's look, I can't say that it's as comfortable as I'd hoped.  Danskos are known for comfort.  Perhaps I need to break them in more, but I find them to be very stiff.  They are made of natural leathers, but they have yet to soften to the shape of my feet.  Time may change that.  Though I love the criss-cross straps and the character it gives, the straps are tight.  If you are prone to sensory issues, this may be bothersome.
Overall, I love the look and style of this shoe.  I can't say enough about how cute they look with everything.  I do, however, hope that as I wear them more, they will soften and stretch providing the comfort that Dansko is known for.
The Traci clog is from Dansko's Ventura collection featuring a lightweight rocker sole , two inch heel with a 3/4″ platform and cushioned footbed. Available for $134.95 at Amazon, free shipping and returns; $134.95 at OnlineShoes.com, free shipping and exchanges; $99.95 at The Walking Company; free shipping and free returns to store.