Comfortable Boots for women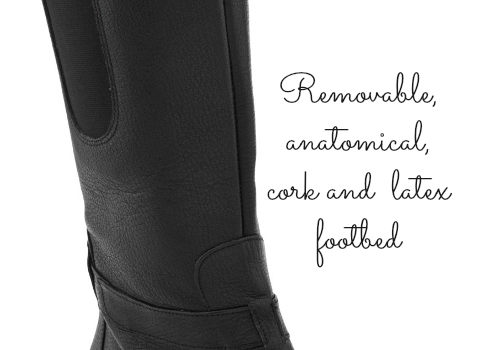 Published on January 14th, 2014 | by Kirsten Borrink
6
5 Equestrian Tall Boots with Removable Insoles for Orthotics | Reader Request
Hi Kirsten,
Surviving the Polar Vortex here in Chi-beria. I've been looking for a knee-high black book (equestrian) style that will accommodate orthotics. I tried Cobb Hill Bridget, but the "naked" footbed has an arch & throws off the orthotic. I have plantar fasciitis as well as fibromyalgia, so finding "the right" shoe (boot, or sandal!) is a challenge. I had some boots that I wore into the ground–re-soled them until the leather gave. They were a Kohl's brand that somehow worked for many years. But then I developed the plantar fasciitis. Thanks in advance for your help.
Dear reader,
I'm sure you did as I. As soon as the mercury hit 30 degrees this weekend, you ran around in shorts rejoicing for the heat wave. That -12 crap is for the birds, and even they seemed confused. At this point an equestrian-style tall boot seems as refreshing as a strappy sandal. No shearling, no duck-foot shaped boots. Take a look at these five black tall riding-style boots all with removable insoles. I'm not promising they'll accommodate your orthotics perfectly; you might want to order up a half-size for a little more room.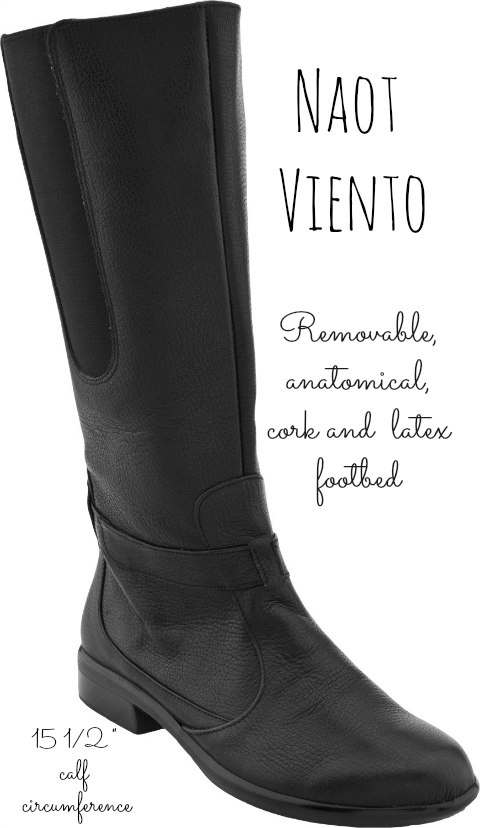 1. Naot Viento: Made in Israel, the Naot Viento may provide enough support that orthotics aren't needed. But just in case, the cork/latex footbed is removable. Elastic goring on the sides provides a little more stretch for a good fit around the calves. Naot recommends this style for medium to slightly wide feet. $299 at Zappos.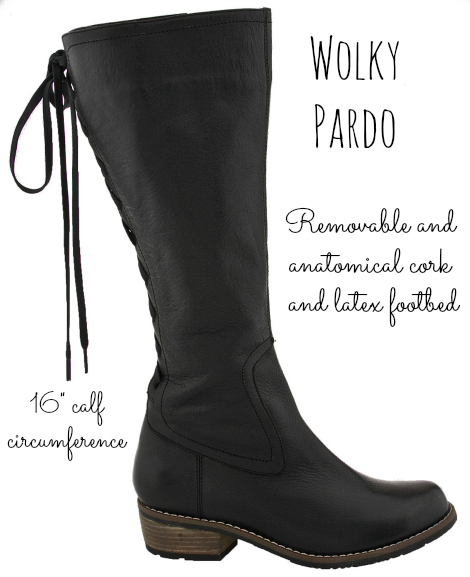 2. Wolky Pardo: The rave reviews for the adjustable laces overshadow the fact that this boot by Wolky has a substantial cork/latex footbed that can be removed to accommodate an orthotic. This boot works for narrow to wide calves and runs slightly small. $319.95 at Zappos. 
3. Bussola Trapani: Classic and comfortable with its soft vegetable-tanned leather upper, elastic insert in back for customized fit and removable latex foam insole. $159.95 at FootSmart with free shipping, $189.95 at FootwearEtc.com, free shipping.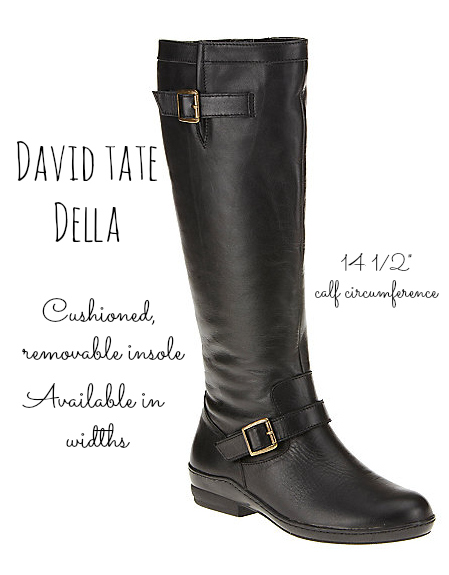 4. David Tate Della: Available in sizes 4-12 and multiple widths, the Della features a removable, cushioned insole. The top buckle detail allows the calf circumference to adjust another 1 1/2″.  $107-199 at Amazon, free shipping. $199.95 at Shoebuy, free shipping and returns.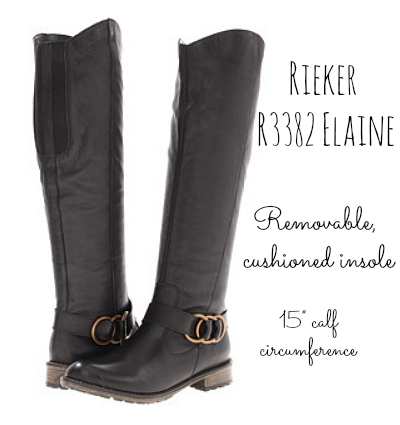 5. Rieker Elaine R3382: My favorite of the bunch. Soft leather and abrasion-free lining. Lots of "comfortable out of the box" reviews. Removable, cushioned insole should take an orthotic. $159-200 at Zappos, $151-199 at OnlineShoes.com.