Comfortable Heels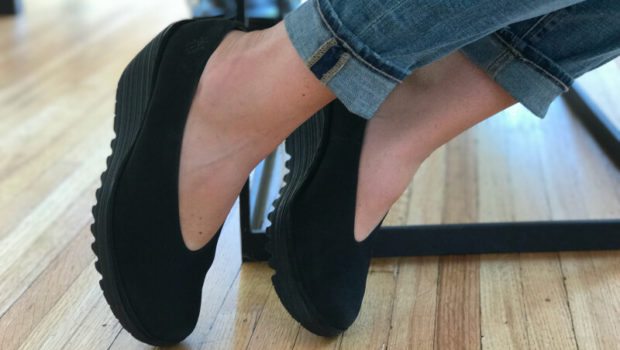 Published on July 2nd, 2020 | by Beth Bengtson
7
FLY London Shoes: Graceful, Fashion-Forward Comfort
Our Pinterest followers love it when we Pin images of FLY London shoes, boots and sandals.  It's no surprise these are such visually captivating shoes; the company's website says "'Always progressive, Never conventional' are the key statements that inspire everyone associated with the project."  FLY London was created in the UK in 1994 and from the beginning, their design philosophy has been to create original fashion products using traditional techniques in an unexpected way.  So FLY London footwear tends to brim over with originality.
But if you've followed the Barking Dog any time at all, you know shoes have to be more than great looking and unique to meet our standards.  Comfort is key, and we're happy that FLY London shoes come through on this requirement.   The FLY London sandals and shoes we've tried have buttery soft leather uppers for comfort over hammertoes, bunions and other lumpy, bumpy foot issues.
The molded wedge heels are shock-absorbent and give height with stability, a platform offsets the heel so the shoe doesn't feel as high as it is, and the rubber traction outsole keeps you from slipping.  Velcro closures are perfect for women who dislike fussing with buckles.  (A lot of function is packed into these fashionable shoes!)  We particularly noticed how flattering they are on the foot.
FLY London sandals, shoes and boots are available in a great variety of styles, colors and materials, so it's easy to find one that fits your unique personality.   These photos feature us in the closed-toe FLY London Yaz, and the peep-toe ankle strap FLY London Yala.  We think FLY London shoes would best fit a narrow to medium width foot, and they seem to run true to size.  Find the full line of FLY London footwear at Zappos, Nordstrom, and Amazon. Find a deal at 6pm.com.
Have any of our readers worn FLY London boots, shoes, or sandals?   Do you have a favorite?  Would you recommend FLY London footwear?