Best Shoes for Bunions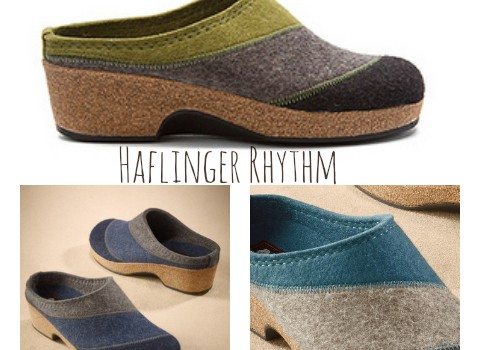 Published on October 5th, 2013 | by Kirsten Borrink
7
Haflinger Rhythm Comfort Clog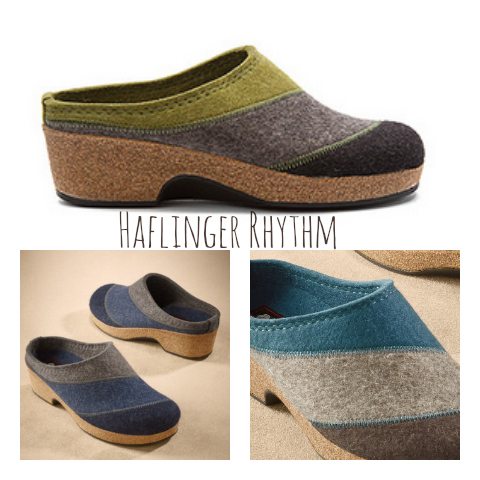 From corporate heels to boiled wool kick-abouts, I so enjoy uncovering the world of comfort footwear here on BarkingDogShoes.com. Have you tried Haflinger boiled wool clogs? I swear by them in the wintertime to keep my feet toasty warm while providing excellent arch support, toe room and just a little heel lift. 
Last year I invested in a pair of Haflinger Alice clogs and wore them more than any shoe in the closet during our colder months in Chicago. But this new arrival caught my eye and I prefer it over the Alice.
The Rhythm clog by Haflinger comes in three colorways of cozy and soft boiled wool with a super supportive cork and latex midsole (molds to your foot like Birkenstock). What's unique about the Rhythm clog is its rocker outsole which helps to take pressure off the forefoot during the stride. A roomy toe box should accommodate a wider foot, or bunions and hammertoes. The heel on the Rhythm measures a bit higher than a traditional Haflinger clog at two inches tapering to a 1/2″ platform at the forefoot. 
Although no online reviews exist yet for the Rhythm, Haflinger's closed-back version of this clog, the Joy, receives praise for its ability to relieve heel pain and provide all-day comfort and support. Oh joy!
The Haflinger Rhythm clog is available at Shoebuy for $119.95 with special offers, free shipping and returns. $119.95 at OnlineShoes.com with special offers, free shipping and exchanges. Update: A reader pointed out that the above online retailers only carry up to size 9 currently. Check out Amazon and Soft Surroundings for larger sizes!
Haflinger also makes the cutest slippers–most with kitties, doggies and other sweet animals on them. The coffee ones speak to me.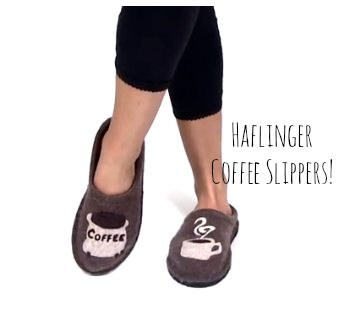 Do you have a pair of Haflingers? Which style? What do you like about them?