Shoes for Plantar Fasciitis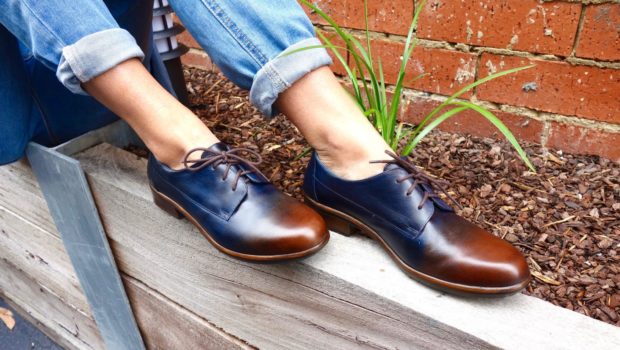 Published on July 20th, 2017 | by Kirsten Borrink
9
How to Find Best Shoes for Plantar Fasciitis [5 Stylish Picks]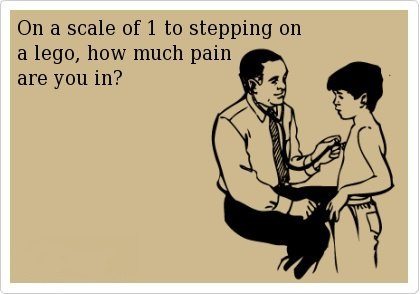 We're fairly certain that most Barking Dog Shoes readers have experienced plantar fasciitis at one time or another. Both Beth and I have, although the contributing factors to our heel pain are different. I'll go ahead and blame mine on rheumatoid arthritis once again instead of launching into a long-winded explanation of all the causes of PF (you can read a longer article about the causes and treatment of PF here).
In the meantime, let's discuss the characteristics you should look for when shopping for a suitable shoe to help relieve plantar fasciitis discomfort. To enlighten us with shoe shopping basics, we've turned to the knowledgeable folks at Footworks, the creators of the Ultimate Heel and Arch Support. They recommend the following when shopping for shoes for plantar fasciitis:
A firm sole: Too much flexibility in a shoe stresses the fascia ligament. A firm sole will control the range of motion, protecting the fascia.
Toe rocker (or toe spring): If the sole is firm, more toe rocker is needed. Toe rocker helps propel the foot forward and keep the fascia from stretching too much.
Firm heel counter: The back part of the shoe that wraps around the heel should be sturdy. If the heel counter collapses easily when pushed in, buy another shoe.
Lace-ups: If possible, opt for lace-up shoes as they provide more support and stability than slip-ons. However, if you can't find a suitable lace-up, look for buckles or velcro straps across the instep.
Use a prescribed or OTC orthotic: Often you'll need more support than a shoe's footbed can provide.
Arch support: When the arches are supported, the fascia can relax.
We'll add the last point: look for a shoe with a little bit of heel, perhaps 1/2″ to 1″ to give the heel a little lift thus protecting the fascia ligament from over-stretching.
Here's the problem. When narrowing a shoe search to meet the criteria above, the results are limited. In a slew of running shoes, few attractive work-appropriate options exist. That's where we come in. We've scoured the comfort shoe departments in search of the best shoes for plantar fasciitis according to the guidelines above. Thankfully the fashion sneaker and menswear trends continue…
This popular style by Naot entered the comfort shoe scene a few years ago and it's back again for fall. The Kedma's removable cork and latex footbed allows for a personal orthotic, but you may not need it as Naot is known for excellent arch and heel support. Available at Zappos, Amazon and 6pm.com.
The Dansko Louise oxford looks similar to the Naot Kedma, but with a slightly higher heel (1 1/2″). A removable footbed will accommodate an orthotic. Available at Zappos, Amazon, and Nordstrom.
If you love the look of Converse, but can't fathom wearing a pancake-flat sneaker, consider the Taos Star–you'll love all the colors and patterns available. The footbed offers good arch support, but is also removable if you need to use an orthotic. This shoe does run a tad small, so order accordingly. Find the Taos Star at Zappos, Taosfootwear.com, Amazon, and The Walking Company.
The Earth Angelica may not be a lace-up, but it's construction is perfect for feet suffering from plantar fasciitis. The cushioned footbed with arch support is removable to accommodate an orthotic. In fact, reviewers remark that the shoe really does fit an insert well (leaving room for toes to spread out). You can see from the photo that the Earth Angelica has plenty of toe rocker to guide foot through the stride. Do you have a wider forefoot and narrow heel? The Angelica does too! Another plus–this stylish mary jane comes in narrow to wide widths and sizes up to 12. Available at Zappos, Earthbrands.com, Nordstrom, and The Walking Company.
The Vionic Torri is, "the perfect shoe for when your feet are aging faster than you fashion sense." We love this quote by an Amazon customer. To see more views of the trendy Torri, visit Shoe-Tease.com where Cristina styles them beautifully.
The Torri features a removable EVA footbed with enhanced arch support. The hi-top cut of the Torri will support weak ankles. A side zipper makes for easy on and off. Available at Zappos. Find a great deal at Amazon.
Do you have a favorite shoe yet? If you're thinking, "none of the above," read on.
If you must wear a ballet flat, try one with added arch support such as the ABEO Tabitha.
Still need a good walking sandal? Consider the Dromedaris Golden Eagle with its heel-friendly rocker sole.
Need an office-appropriate shoe with a rocker sole? Check out the Dansko Jessica.
And for hard-to-fit feet, the Naturalizer Jimi fashion sneaker and Drew Blast walking shoe come in extended sizes and widths.
Never underestimate the power of a good stretch for relieving plantar fasciitis pain and discomfort. Consult this page by Sports Injury Clinic for 6 exercises you can do at home to help heal your PF.