Comfortable Boots for women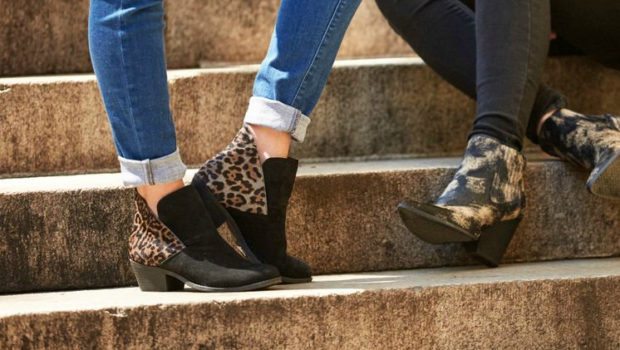 Inexpensive Boots: Favorites For Staying In Style & On Budget
If you've tried finding inexpensive boots that are also comfortable, we probably don't have to tell you that boots – especially those designed with comfort in mind – are often pricey.  We could wax on (for longer than most folks care to listen) about the cost/quality/value correlation when it comes to comfort shoes, but we also live in the real world and know that sometimes budgetary considerations come first. With that in mind, the Barking Dog has sniffed out a handful of stylish, inexpensive boots, all of which have added comfort features and come in at less than $80 (some are well under that.)   We've chosen styles from a number of brands that offer good quality and comfort for the price. If you don't see a particular boot that speaks to you, click on the links to browse through other options available from each brand.  We're sure you'll find something you like, at a price that won't break the bank.
Let's start with the B.O.C. Levanzo boot, a classic biker boot style with a little extra flair thanks to the adorable plaid gusset inside the outer zipper. Reviewers say the cushioning and arch support make this boot a good bet for all-day comfort.  B.O.C. is a lower-priced sister brand of Born shoes, so we know they understand comfort.  Available from Famous Footwear.
A comfortable riding boot for under $80? You're not dreaming; the attractive Bare Traps Clancy has a soft lining, comfort footbed, and a stretch calf for a flexible, custom fit.  If that amount of stretch still doesn't give you enough room, it's also available in a wide calf version.  Find the Bare Traps Clancy at FootwearUnlimited.com, and Amazon.
We love Me Too shoes for bringing comfort to stylish, well-priced footwear. The Me Too Zena bootie is a terrific example. Reviewers love this bootie because it's great looking, easy to pull on (even for wearers with a high instep), and has a comfy cushioned footbed.  Find the Me Too Zena at Zappos, Amazon and Nordstrom (carries a wide width).
Great looks, a flexible, slip-resistant sole, cushioned footbed, and warm furry lining all make the Spring Step Boisa one of our favorite stylish, inexpensive boots.  Find them at Zappos, Amazon, and The Walking Company.  Spring Step has lots of other comfortable, well-priced boot options as well – check them out here.
The Clarks Sillian Sway ankle boot is part of the Clarks Cloudstepper line, a name that says it all.  This versatile ankle bootie is lightweight and has a removable Ortholite footbed – both of which make it feel like you're walking on clouds.  Find the Clarks Sillian Sway at Zappos, ClarksUsa.com, and Amazon.
Natural Soul brings you another lovely tall riding boot, the Natural Soul Blair, which also comes in under $80. This beauty has a soft lining and padded footbed – more comfort than you typically find in inexpensive boots. Elastic panels in the calf allow for a custom fit. Find the Natural Soul Blair at Famous Footwear.
The on-trend fringed braided strap accent, not-too-pointy toe, chunky heel, underfoot cushioning and flexible sole make the Wear.Ever Ragan a great bet for affordable comfort and style.  The Wear.Ever Ragan is available from Footwear Unlimited.
We're absolutely in love with the unique laced-back Bare Traps Gardyna, another amazingly budget-friendly tall boot.  It's super stylish but practical too, as the laces allow a customized fit around the calf.  A soft foam insole adds a layer of comfort, and there's a side zipper for easy on/off – no worries about tedious lacing and unlacing.  Find this beauty at Footwear Unlimited, 6pm.com and Amazon.
SaveSave