Comfortable Boots for women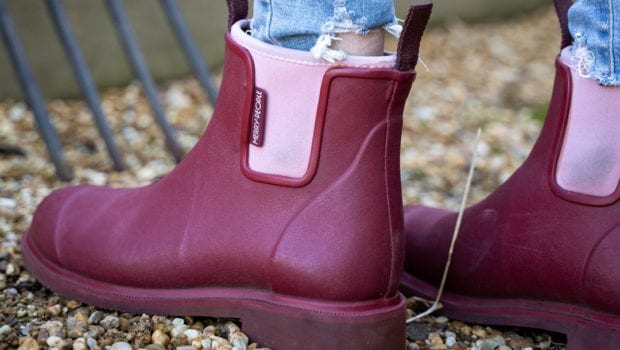 Published on October 18th, 2020 | by Kirsten Borrink
0
Merry People Boots: The Bobbi Rain Boot Review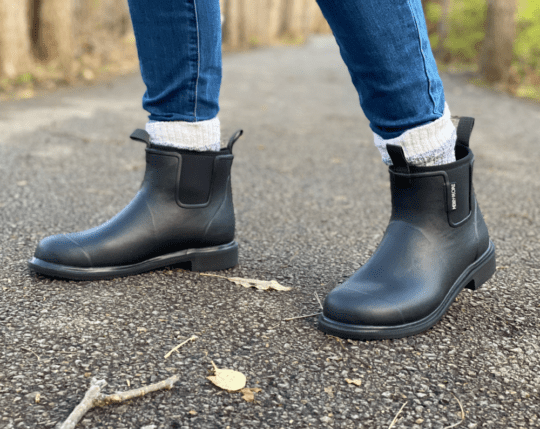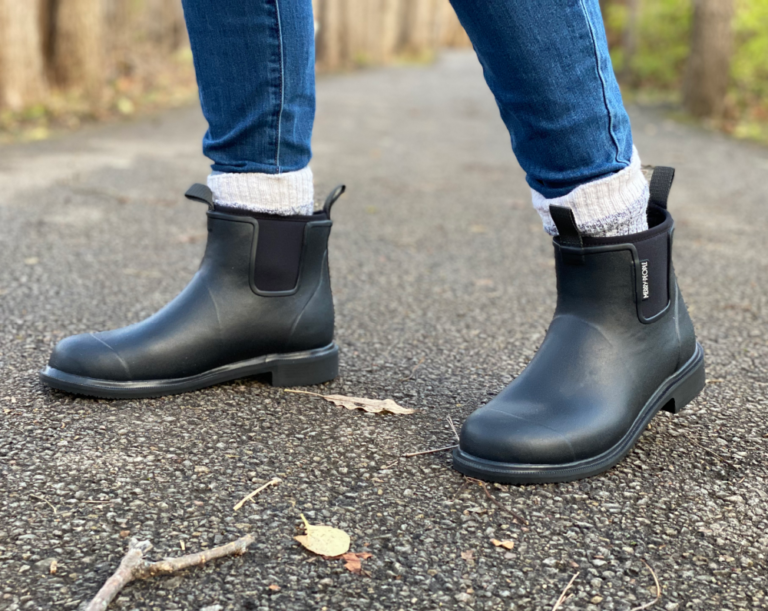 This review of the Merry People Bobbi Rain Boot is sponsored by MerryPeople.com. The opinions are completely my own based on experience.
When Danielle Holloway found herself increasingly dissatisfied with her corporate career in Melbourne, Australia, she decided to act on that "there's gotta be something more out there" feeling.
Having ruined multiple pairs of work shoes due to commuting in Melbourne's ever-changing weather, she set out to create a durable gumboot (rain boot in US speak) with a style aesthetic appropriate for walking into a corporate office. Danielle tapped into her creative side, sketched out the first Merry People boots, enlisted the technical help of a friend and set out to find potential suppliers (read more about  product design and production here).
What started as a dream in 2014, has turned into reality for Danielle. In fact, just this month Danielle was named one of the top 50 small business leaders in Australia. Cheers to Danielle!
We love how she expresses what Merry People means to her in this video, "Merry People represents happiness. It doesn't matter that it's raining–you're overlooking obstacles, and you're just getting outside and living life, doing all the things that make you happy. Whether that's going to a music festival, or getting in the garden, or just walking the dog when it's raining. The weather's not stopping you from doing the things that make you feel happy."
Kirsten took her new Merry People Bobbi boots out for a walk along the White River in Indiana after a downpour. Here are her thoughts…
Fit and Feel:
I find that the Bobbi rain boot fits true to size. Available in whole sizes 5-12, I went with my usual size 10 and the fit is spot-on lengthwise (it's recommended to order down if you're a half size). I find the width to be accommodating of my medium width foot with wider forefoot due to bunions.
The toe box is fairly generous. During my first walk in my Merry People boots, I felt a tiny bit of pressure on the bunion area, but the natural rubber and neoprene lining has softened over a few wearings.
The arch support is minimal in my opinion, but the footbed is removable and the boot is roomy enough to accommodate your favorite insole or orthotic.
My feet stayed warm and dry, even after traipsing through a few puddles. The 4mm neoprene lining and quality natural rubber will serve my feet well on wet, cold walks with my dog this fall into winter. The sole has a nice tread to it too–no slipping on wet leaves!
I was a little concerned that the boot would be difficult to get on my foot since I have a high instep, but the well-crafted pull tabs help a bunch!
Style and Versatility:
I like the classic, minimalist Chelsea boot styling of the Bobbi boot. With a quick wipe-down, it can go from muddy trek to coffee date in a jiffy. While I went with basic black, you can add a pop of color to any outfit with a pair of Merry People boots in alpine green, beetroot red, mustard yellow and more!
Find Merry People Bobbi rain boots in whole sizes 5-12 for $129.95 from MerryPeople.com with free shipping and returns.