Affordable Comfort Shoes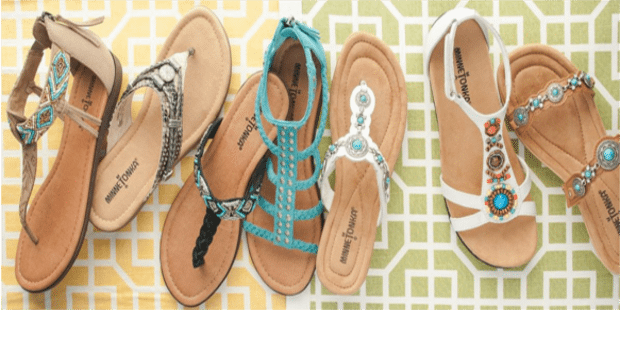 Minnetonka Sandals on your feet for $49? (great value)
So, you don't have $100 or more lying around to drop on a new pair of comfort shoes? I hear you. Or perhaps you'd rather spend your hard-earned cash on something other than shoes. Sure, you could scour the thrift stores and online sales, but let me save you some time and recommend Minnetonka sandals.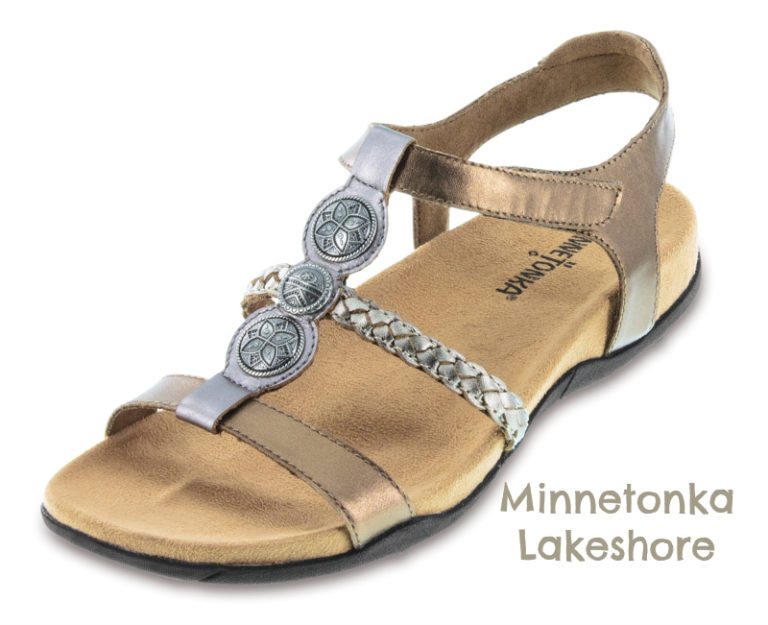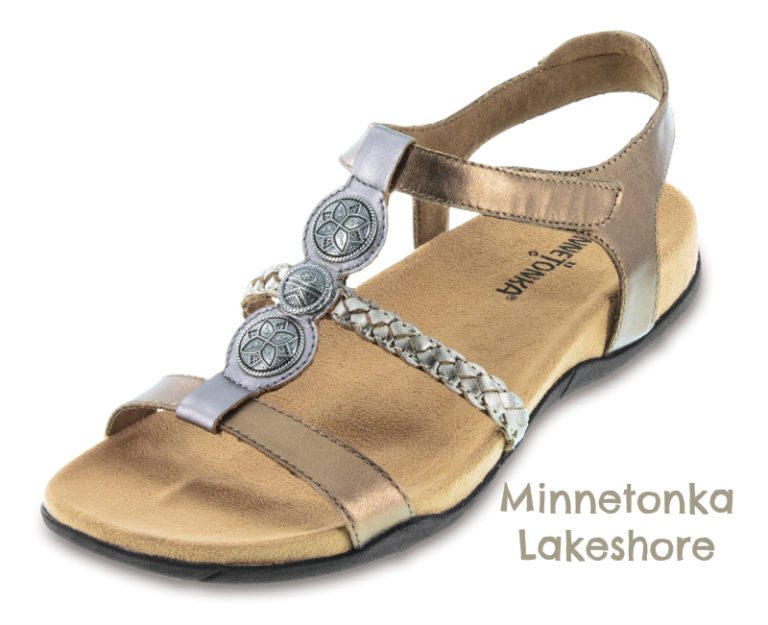 The sandals featured in this post come from Minnetonka's Boulevard collection. With a price point of $60, you get a padded, contoured footbed with moderate arch support, lightweight, shock-absorbing outsole, soft leather uppers with ornate beading and adjustable instep or ankle straps.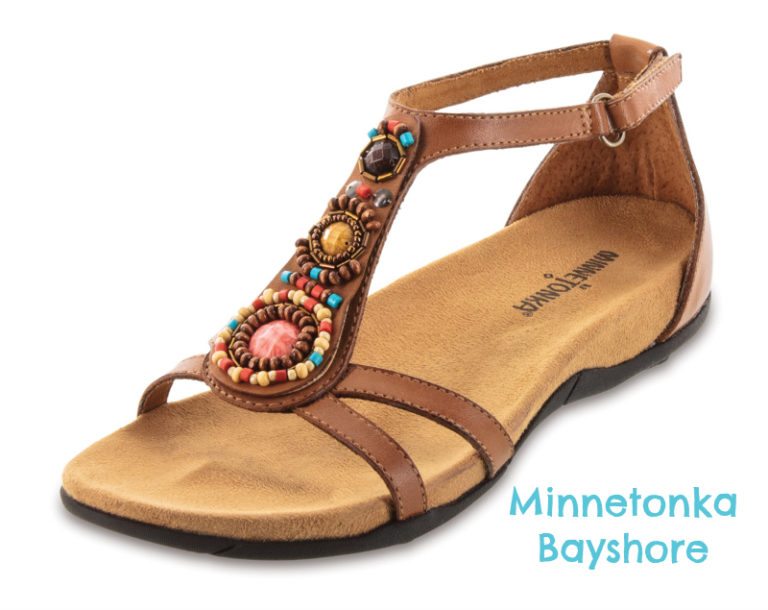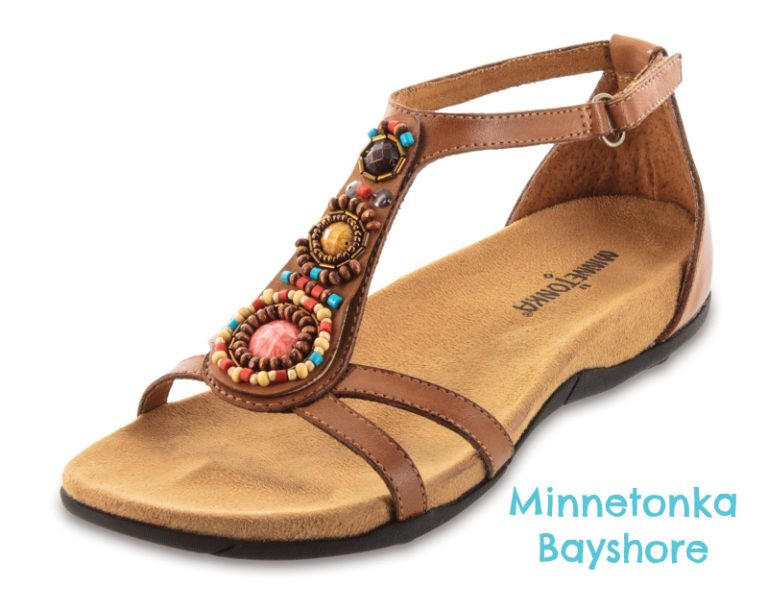 I've read through customer reviews online and this is what I've gleaned about the Minnetonka Boulevard collection:
Whole sizes only. Some reviews recommend ordering up if you wear a half-size, but then some say to order down! Perhaps order both and take advantage of free return shipping.
Fits a medium to wide foot well.
Super soft footbed and leather makes sandals good choice for those with neuropathy. I read two reviews from women with peripheral neuropathy who feel every seam, stitch, bump on a shoe–no such complaints in these sandals.
Adjustable straps fasten with velcro–the Wilshire has THREE adjustable straps!
The heel comes in at one inch which might help those with plantar fasciitis.
Some models getting over 300 plus 5 star reviews. Very highly rated.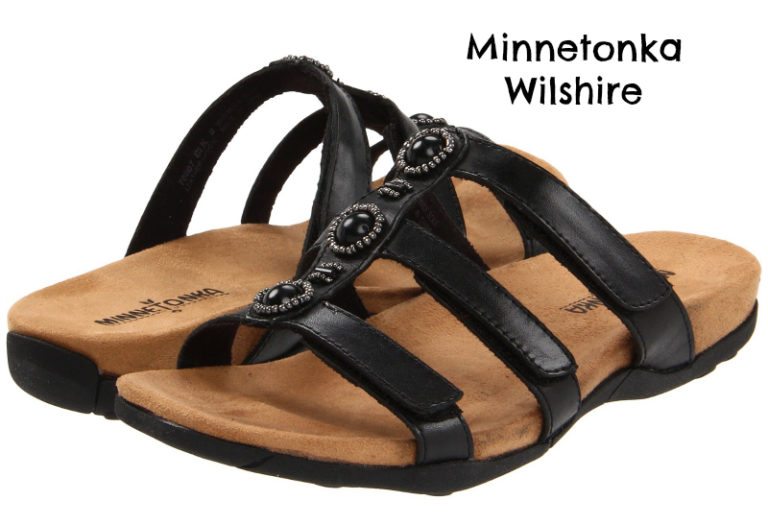 Where to buy Minnetonka sandals from the Boulevard collection:
Have you picked up a pair of Minnetonka sandals yet? What do you like about them? Let us know in the comments below.