Shoes for Morton's Neuroma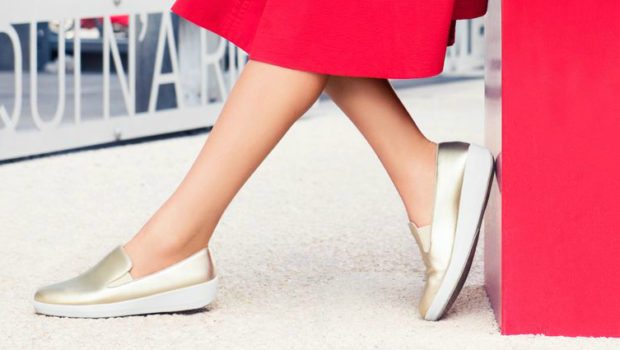 Published on January 17th, 2017 | by Kirsten Borrink
4
Shoes for Morton's Neuroma [5 Cute and Comfortable Options]
Lately I've received an influx of email from readers requesting comfortable shoes for Morton's neuroma. In laymen's terms, Morton's neuroma is a thickening of the tissue around one of the nerves that leads to the toes (often between the third and fourth toe). The main symptom is a painful burning in the ball of the foot and sometimes in the toes. High heels and shoes with tight toe boxes contribute to the condition. This article from Murray's Shoes explains the condition in an easy-to-understand fashion.
Through research and reading customer comments, I've discovered five stylish and comfortable shoes for Morton's neuroma. All feature roomy toe boxes, cushioning in the forefoot area, and some even have removable footbeds should you need a custom orthotic.
Best all-purpose casual shoes for Morton's neuroma—Keen Lower East Side: For an everyday kick-around shoe, consider Keen footwear with their wide toe box and cushioned insoles. The Lower East Side Lace-up is not only cute, but features a removable contoured footbed to accommodate an orthotic. Find a deal at Amazon or 6pm.com.
Best casual boot that comes in widths—Clark's Whistle Bea: I love the plaid flannel collar for interest! Classic Clark's comfort with multiple widths available. With Morton's neuroma, sometimes it helps to order a wide to provide more toe room. See a video of these boots at QVC.com. On sale at Amazon.
Best dress casual shoe— Fitflop Superskate: If you have Morton's neuroma, you may already be a Fitflop sandal fanatic. Over the last few season's Fitflop has improved on their closed-toe shoe line and the Superskate is a winner. The Fitflop Superskate has a sleek profile yet surprisingly roomy fit in the toe box. The delightfully cushioned insoles help relieve forefoot pain. See new spring colors at Nordstrom and last season's colors on sale at 6pm.com. An added plus–this shoe earned the APMA (American Podiatric Medical Association) Seal of Acceptance for footwear found to promote good foot health.
Best lightweight loafer—Arcopedico Alice: I often recommend Arcopedico footwear for women with bunion or hammertoes because of the roomy toe box and soft non-binding uppers. But Arcopedico could help relieve Morton's neuroma discomfort because their footwear features typical arch support like you'd find in most comfort footwear, plus support for the metatarsal arch (ball of foot area). The Alice loafer is a new style and I much prefer it to many of the Arcopedico mary jane styles.
Best heel—L'amour Des Pieds footwear. If you have Morton's neuroma, you already know that heels will only make the situation worse. But for those occasions when nothing less than 2″ will do (and nothing higher than 3″), consider L'amour des Pieds. This new-to-the-scene comfort footwear is gorgeous and gets high marks for comfort with its built in arch support, memory-foam cushioned insoles, supple leather linings and foot-friendly toe boxes.
Honorable Mention: Dansko Sam closed-toe sandal, Altra fitness shoes, Hotter casual footwear and heels, Kalso Earth negative heel footwear.
If you're just not up for buying yet another pair of shoes that may or may not work, consider this helpful shoe-modification idea contributed by Janice in a comment after this previous article about shoes for Morton's neuroma:
I developed Morton's neuroma in my left foot and my ortho wrote me a prescription for a 3/8″ metatarsal bar to be attached to any pair of shoes I own or want to buy. I've had this done for every pair of shoes I have and am now pain-free. And no, it doesn't look "orthopedic." You can't even tell they are on there. You just need to make sure that the outsole is not completely flat, in which case I insert a leather insole with a slight arch support inside the shoe instead (like with my house slippers). I mostly wear Dansko clogs, running shoes, and 2-3″ heels. I even had one inserted on my left hiking boot. I thought I would never run again after I developed my MN, but I'm back to my 3-4 miles a day once I had a met bar placed on my running shoe.
My cobbler uses met bars that are gray, black, and beige, depending on the color of the shoe's sole. My ortho told me he has been prescribing this treatment for his MN patients for a couple of decades. Great way to avoid surgery, very inexpensive, and you are pain-free the minute you put your shoe on. You can also continue to wear the shoes you already own!