Shoes for Plantar Fasciitis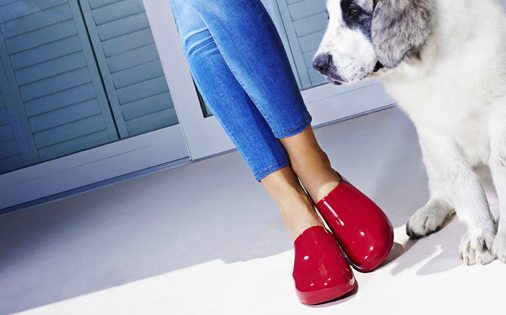 7 (Always Comfortable) Shoes for Plantar Fasciitis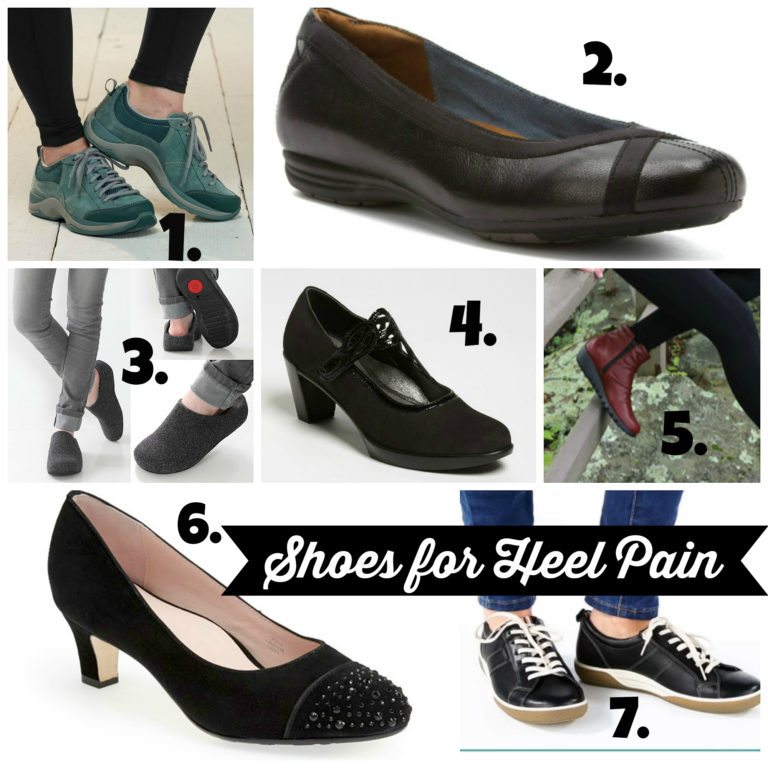 SO, how does one go about finding plantar fasciitis shoes?  First of all, let's talk about plantar fasciitis. You won't wonder if you have it, you'll know. The fascia is a thick band of tissue that connects your heel to your toes–like a big, fat rubber band. A normal fascia acts as a shock-absorber, supporting the arch of your foot. It can become inflamed through activities such as long-distance running, or just through having faulty feet (flat feet, very high arch, abnormal gait) and being overweight doesn't help either. We took some time with a document that explains it more. The result? Sharp heel pain–especially in the morning upon rising. Sigh…
Yes, you can add orthotics and supportive insoles, but which plantar fasciitis shoes can help relieve the pain in and of themselves? After scouring customer reviews, I've found these shoes hold promise for those with PF. I've included flats, heels (if you must), sneakers and slip-ons. Let me know if you have a favorite or if you've found a shoe that helps relieve your PF. Not all recommendations are included above, so read through descriptions for more ideas.
1. Walking and Fitness shoes: The Dansko Sabrina pictured above (#1) gets high marks from PF sufferers. It provides excellent arch support to take pressure off the inflamed fascia with a roomy fit for midfoot and toes. It's billed as a fitness shoe, but it looks nice enough for casual wear with its waterproof suede uppers in soft colors like spruce, taupe and black with violet laces. Available at Amazon. If you're a runner, try the Brooks Adrenaline GTS–a stability shoe with excellent cushioning, great support for flat feet or over-pronators (some causes of PF). It will accommodate an orthotic. Available in extended sizes and widths. $89.95 at Zappos.
2. Any podiatrist will tell you, "NO MORE FLATS!" But if you absolutely must wear a ballet style flat, try the Cobb Hill RevChi. This stylish "flat" isn't completely flat. There's a 7/8″ rubber heel, plenty of memory foam cushioning, and moderate arch support. Available in three widths at Zappos.
3. FitFlop Shuv: Some PF sufferers swear by FitFlop to relieve heel pain. The Shuv clog comes in patent and leather and received the APMA (American Podiatric Medical Association) seal of acceptance for footwear found to promote good foot health. I have read that both the leather and patent versions have uppers that feel stiff on some customer's feet. Try the Gogh Moc style for a softer upper.
4. If you must wear a heel, try either the Naot Luma  or Naot Pleasure (not pictured).   The Naot Luma features an anatomical cork and latex footbed that's removable to accommodate a dress orthotic,  good arch support, manageable 2 1/2″ polyurethane heel and a metal shank for midfoot stability and support.  The Naot Pleasure gets hundreds of five-star reviews from wearers -even those with foot problems – who need to be on their feet all day and find this shoe the most comfortable heel they've tried.  Find them both at Zappos, and at Amazon.  (Shoe #6, the Taryn Rose Trulie, is no longer available.)
5. Plantar fasciitis shoes from Munro American come in a stylish ankle boot called the Riley that earns high marks for comfort and plantar fasciitis relief with its removable, contoured footbed with Poron® cushioning. A stable 1″ wedge lifts the heel taking pressure off the fascia and a steel shank supports the midfoot. Available in extended sizes and widths. $225 at Zappos.
7. Do you like a casual street sneaker but can't find one with the support and cushioning you need? Take a look at the Ecco Chase Tie. Customers like them as a travel shoe as they don't look like tacky white gym shoes, but provide good arch support and cushioning. Find them at Zappos.  This review from Amy at The Walking Company is helpful:
I bought these to work in as I'm on my feet for a 4 hr. stretch. I suffer from plantar fasciitis and these shoes have improved my overall pain. I also suffer from fallen arches and these have just the right support. They have the support my foot needs without an overly bulky arch support that can be uncomfortable with fallen arches. The quality is superb and the material is nothing less than top of the line leather. I recently learned that Ecco uses the same leather as Coach. They are a good looking very comfortable shoe. I've received several compliments on them. 
Plantar fasciitis shoes don't have to be boring. Do you have a favorite shoe that helps relieve PF pain? Please, do share!
SaveSaveSaveSave
SaveSave
SaveSave