Athletic Shoes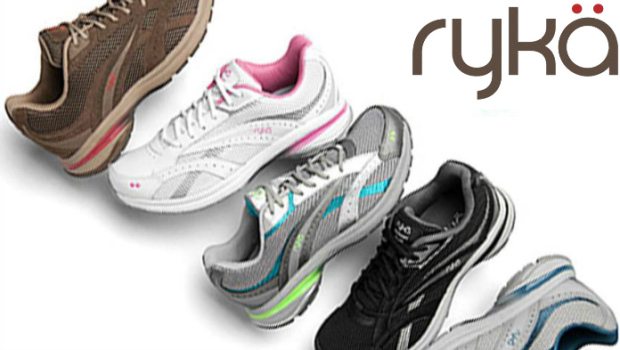 Published on December 13th, 2014 | by Kirsten Borrink
3
Ryka Radiant Fitness Walking Shoe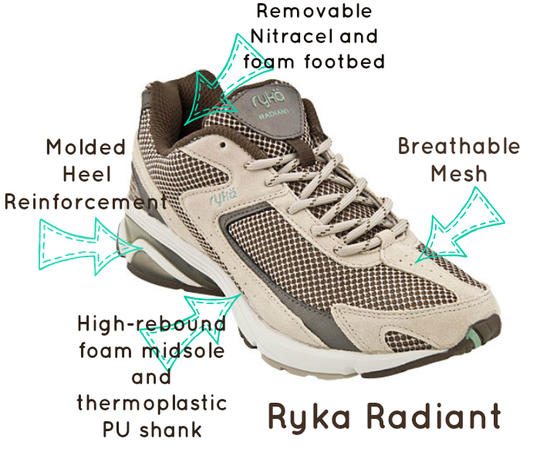 Since the tongue detached from the rest of the shoe, I haven't been able to wear my Asics. And I gave up running, which was a short-lived crazy idea anyway since I have RA. I tried to ignore the pounding ache in my knees in exchange for a great cardio workout. Even my rheumatologist, who encourages aerobic activity, told me to stop the madness. So, I'm in the market for the best fitness walking shoe I can find for my money. I tried the Prospecs Power Walker but found the insole too hard–my foot felt fatigued after 15 minutes of walking. So, after coming across the Ryka Radiant and reading the good reviews, it's now on my short list.
For the money ($70 and under), the Ryka Radiant walking shoe appears as if it will provide just what my feet need: cushioning for my sometimes painful forefoot, support for my heel (I don't have chronic plantar fasciitis but deal with heel pain from time to time), decent arch support and ability to use a custom insole if needed. Room for toes and a soft padded tongue are an added bonus. Also, I do know Ryka's last is designed to fit a foot with a wider forefoot and narrow heel–that's me!
After reading through review at Zappos, I found it interesting that so many women ordered this shoe to go with their custom orthotics. I get it. Why pay big bucks for a walking shoe when you're just going to take the insole out? I'm looking into a pair of these heat moldable SOLE inserts for $44 to use inside this walking shoe. In fact, the Ryka Radiant in my size 10 is $48 at Amazon with free shipping and returns! Even with the insoles, the total price is under $100.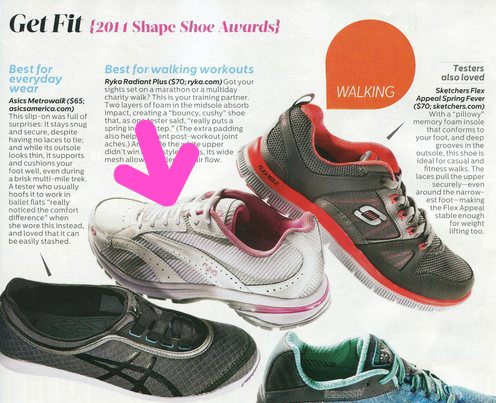 The Ryka Radiant is available for $70 at Zappos, $55.99 at FootSmart, $33-75 at Amazon, $74.95 with special deals at Shoebuy. Apparently this style is on its way out and has been updated with the Ryka Radiant Plus which comes in the hard-to-find size, 10.5, and wide widths. The Radiant Plus (above) won the Shape Magazine Award for best walking shoe for workouts.
Have you worn Ryka shoes before? What do you think about them? How do they hold up to fitness walking?