Best Shoes for Bunions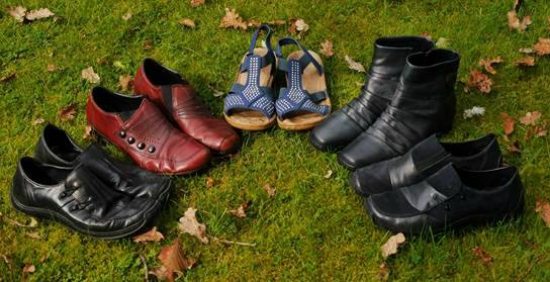 Rieker Celia 51: Perfect for Wider Forefoot, Narrow Heels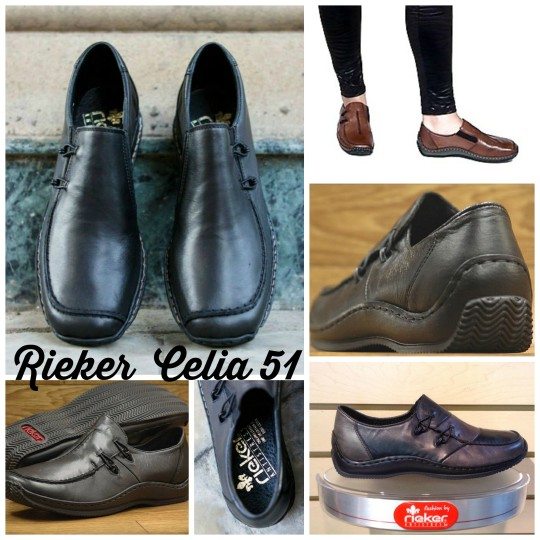 Dear Kirsten,
I have a wide forefoot and a narrow heel.  I have flat feet and need good arch support.  My left foot is a half size larger than my right foot.  Finding winter shoes is a challenge.  I no longer wear more than a 1 inch heel.  Any suggestions?  Thanks.
Often shoe companies use the phrase "fits like a glove" to describe their comfort shoe. But when you try it on, the shoe feels more like a loose mitten.
When researching a shoe for my reader's problem (wider forefoot, narrow heel, flat feet), I came across the Rieker Celia 51. This time it's the customers that describe the shoe as "fitting like a glove." Women with foot problems from bunions to neuropathy rate the Rieker Celia 51 five stars for comfort.
Rieker designs their shoes around lasts that allow more room at the forefoot for toes to spread out and a narrower heel to prevent slippage. The arch support in the Celia style is moderate. Customers report that they are able to insert a half or three-quarter length orthotic for more support.
Yes, the shoe is plain, but if you read through the reviews, you'll find the Celia 51 is a traveler's favorite: lightweight, easy-on, good fit and doesn't scream "American Tourist." As far as sizing is concerned, I've read two reviews from women with size 8.5 feet who find the 39 to fit best (you can use this as a benchmark).
The Rieker Celia 51 is available at Zappos, free shipping and returns and at Amazon, free shipping and returns.
Do you have a favorite shoe with a wider forefoot and narrow heel with good support? Feel free to leave a comment below!
SaveSave
SaveSaveSaveSave
SaveSave
SaveSave