Comfortable Sandals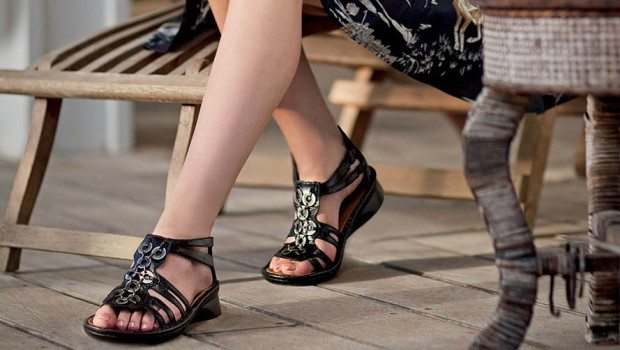 5 Stylish Sandals and Shoes that Accommodate Orthotics
Reader Nancy left a comment on a recent post seeking shoes to accommodate her orthotics. I'll try my best, but could use some advice from those that have similar foot issues!
I am the Queen of PF with 3 surgeries and 7 podiatrists in my past. I have to wear custom orthotics and for 20 years have done well with Clark's clogs. They hold the orthotic in place w/a deep heel cup. Until they stopped making that style. I'm stuck. I've tried various brands but has anyone found  a deep heel cup sandal or clog which will hold an orthotic? Too curvy a footbed, too supportive and that won't work either. I hate feet and shoes.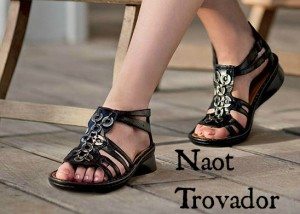 1. The Naot Trovador: The cork/latex insole is removable and should accommodate your orthotics. I read through the reviews at Zappos and found three customers left positive reviews for this sandal's ability to keep an orthotic in place. I like the enclosed heel as it will help keep the orthotic secure. I also recommend this sandal for anyone that needs added ankle support.  The Trovador is from Naot's Allegro line which best fits a medium to wide foot. $165 at Zappos, $165 at Shoebuy, free shipping and returns.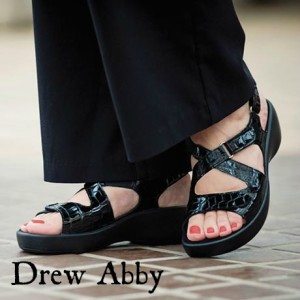 2. Drew Abby: Drew specializes in therapeutic footwear for men and women that suffer from diabetes, bunions, hammertoes, arthritis, plantar fasciitis and other pesky foot ailments. The Abby is one of their new styles for summer from the Barefoot Freedom collection. The multi-density Ultron® insole is removable to accommodate prescribed orthotics. Available in extended sizes and multiple widths.  $29-145 at Amazon, $122-138 at OnlineShoes.com, $143.95 at Shoebuy.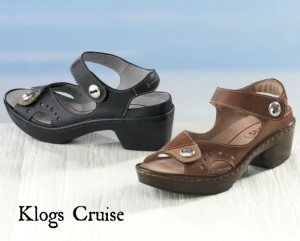 3. Klogs Cruise: I was just about to feature the Klogs Carolina criss-cross clog when I saw these sandals. Both styles feature a removable footbed, but are so supportive on their own, you might not even need orthotics. The Klogs Cruise sandal is available for  $76 at Zappos, $95.95 at FootSmart, $75.99 at OnlineShoes.com, $38-65 at 6pm.com, free shipping.
4. Arcopedico Leina: Made in Portugal, Arcopedico is known for their soft leather or Lytech uppers (won't irritate bunions or hammertoes) and slipper-like feel. The Leina has a removable footbed that should accommodate an orthotic. $99 at Zappos, $99.95 at Acacia.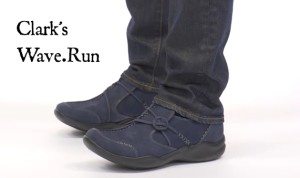 5. Clarks Wave.Run: These are wonderful walking shoes. The rocker sole will propel your foot through the stride taking pressure off forefoot and heel. The dual-density Ortholite footbed is removable and orthotic-friendly. Available in three widths. $120 at ClarksUsa.com, $107.99 at Zappos, $44-120 at Amazon, free shipping and returns.
Aetrex and Durea are two more brands to consider that both offer orthotic-friendly styles. Aetrex sandals are actually really cute and many are on sale at The Walking Company currently. Durea footwear is crafted in Holland and features removable footbeds, added depth for extra toe room, extended sizes and multiple withs.