Best Shoes for Bunions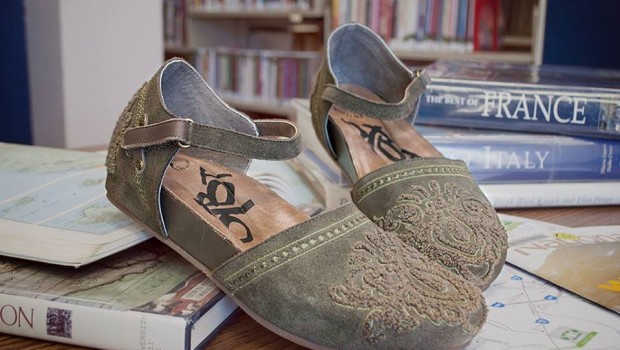 Back to School in the OTBT Kalamazoo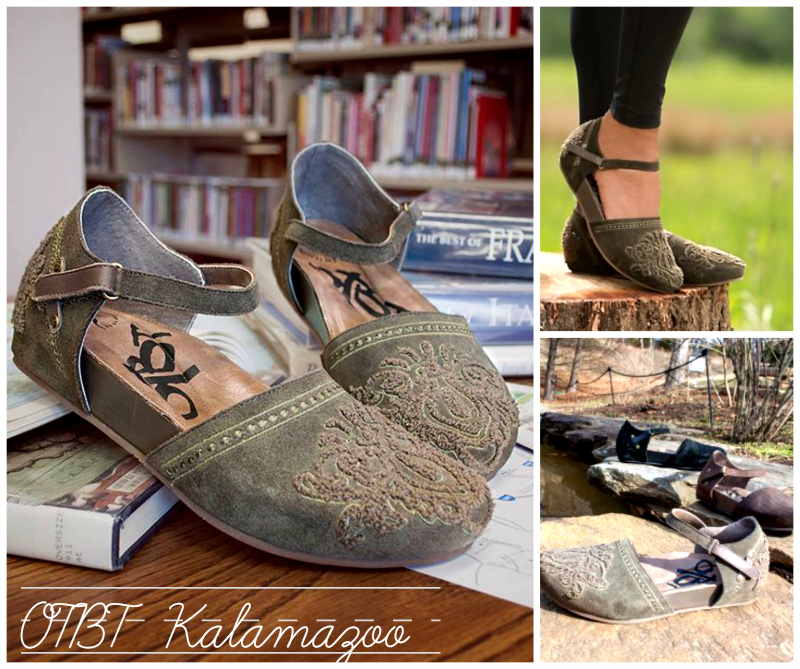 I used to teach middle school back in the 90s. One day in September of 1997, my feet started to hurt. I blamed it on my new purple suede Hush Puppies loafers that I was breaking in, but when I woke up the next morning, the pain had multiplied through my body–knees, fingers, shoulders, neck. An accurate diagnosis would come three months later–rheumatoid arthritis. I was only 27. How would I make it through the day teaching large classes of 7th and 8th graders? How would I circulate through the classroom checking homework and lending help? How could I teach lessons and supervise learning groups every 40 minutes from 8:00-3:00 when my swollen feet throbbed? My shoe selection was limited to those stiff loafers, beautiful as they were , OR my gym shoes.
A pair of trusty black Danskos came to my aid later in the school year, but look how far we've come, baby! I remain a Dansko loyalist, but appreciate the breadth of comfort shoe choices even from brands that don't necessarily fall into the comfort brand category. The OTBT Kalamazoo wraps up all the right "teacher shoe" ingredients in one unique closed-toe clog/flat/mary jane. Take a look: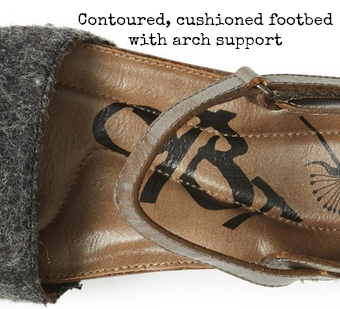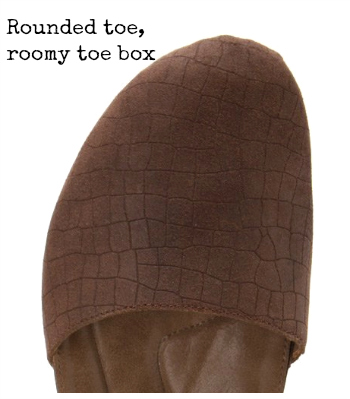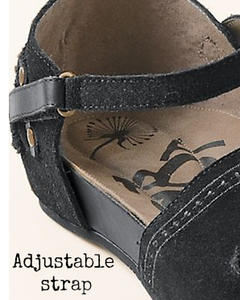 The OTBT Kalamazoo is available in whole and half sizes 5.5-10, 11. Best fits a medium to slightly wide foot. $109 at MustHaveShoes.com, free shipping; $108.95 at Nordstrom, free shipping and returns; $108.95 at OnlineShoes.com, free shipping and exchanges, $108.95 at Sahalie plus shipping, $108.95 at Amazon, free shipping.
See my other OTBT recommendation, the OTBT Springfield.