Special Features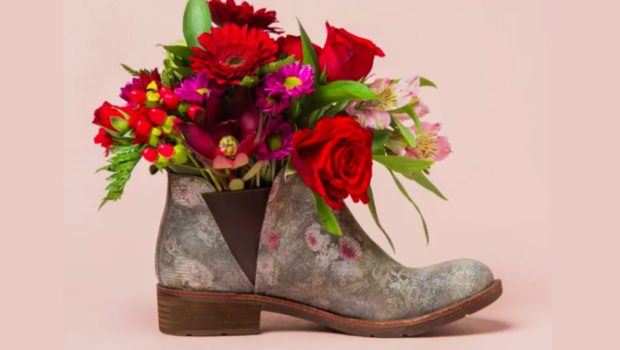 Sofft Shoes : Savvy Styling and Comfort You'll Crave
If you've browsed for comfort footwear in recent years, chances are you've encountered Sofft shoes.  We're seeing this brand everywhere, and it's no surprise.  Combining fashion with comfort isn't always easy, but Sofft seems to have it down.
Let's hear what the Sofft website has to say:  "Söfft has redefined the Comfort Footwear category by combining trend-forward designs with state-of-the-art comfort technology. Distinctive attention to detail sets Söfft shoes apart. Our fresh, modern designs are crafted from premium leathers and high-quality materials, while beautiful finishing touches give our styles a timeless femininity. Wearable heel heights and a wide range of sizes and widths, coupled with our luxurious comfort footbeds, give each Söfft shoe an irresistible feel."
Each pair of Sofft shoes features a natural leather-wrapped latex footbed for breathability, moisture control, and optimum comfort and support. Extra foam padding targets impact points at the ball, heel and arch for extra shock absorption and comfort. A latex arch cookie adds even more support, and a perforated footbed at the ball of the foot stimulates airflow.
Here are some best-selling Sofft styles to give you a quick look at this stylish brand, but there are MANY more Sofft boots, shoes, heels, and sandals available. Check out the complete line of cute, comfortable Sofft shoes at Zappos, Amazon, Nordstrom, and Sofftshoe.com.
Great online reviews abound for the Sofft Miranda pump. Here's what one reviewer has to say about the comfort of these Sofft heels: "I am a flight attendant and I can attest to buying an absurd amount of shoes in search for comfort. This is the first shoe that I am able to wear for a majority of my day. This is the most comfortable shoe that I have ever worn and I will be purchasing more pairs in the near future. Thank you for helping me finally find comfortable work shoes!" Find the Sofft Miranda in several versatile colors at Zappos, The Walking Company, Amazon. On sale at 6pm.com.
Sofft Somers slip-on sneakers differ from many other similar sneakers because they're lightweight, have good arch support and cushioning, and feature soft elastic gussets that accommodate high insteps. As you can see from the photo, Sofft Somers sneakers come in an array of colors and materials – get a closer look at them all at Zappos.
The Sofft Bergamo is a stylish ankle boot which also comes in a waterproof version.  It's available in beautiful basic colors, but we're smitten with the gorgeous on-trend floral (pictured at the top).  This versatile bootie might just become your daily go-to for fall and winter.  Available at Zappos, Amazon, and Nordstrom.
The beautiful styling and details of the Sofft Monique first caught our eye, but the great online reviews were what really kept our attention. How often do you see a 3 1/2 inch heel with oodles of 5-star reviews for comfort?  If a little height is your thing, these could be your next new shoes. Find them at Zappos. Nordstrom, and The Walking Company.
The Sofft Mirabelle is a sporty style of Sofft sandals that gets great comfort reviews from everyone from teachers to travelers.  Find the Sofft Mirabelle in several great colors at Zappos. For a dressier sandal option, check out the Sofft Innis.
The Sofft Westwood cutout bootie shows the brand's attention to latest trends, but is also an example of how Sofft shoes never skimps on comfort features: the Sofft Westwood has a leather-lined  foam and latex comfort footbed with arch support for all-day comfort.  Available at Zappos and Nordstrom.
Speaking of trends, we couldn't leave out the Sofft Annaleigh, a great zippered high top Sofft sneaker perfect for any athleisure look. They're available from Amazon or Sofftshoe.com
We at the Barking Dog have been fans of Sofft shoes for a long time.  Check out our full archive of reviews and recommendations of Sofft sandals, Sofft shoes, and Sofft boots here.
Have you tried Sofft shoes? What's your favorite style? How do you rate them for fit and comfort?
SaveSave
SaveSave
SaveSave
SaveSave
SaveSave
SaveSave
SaveSave
SaveSaveSaveSave
SaveSave
SaveSave
SaveSave
SaveSave
SaveSave
SaveSave
SaveSave
SaveSave
SaveSave