Comfortable Women's Flats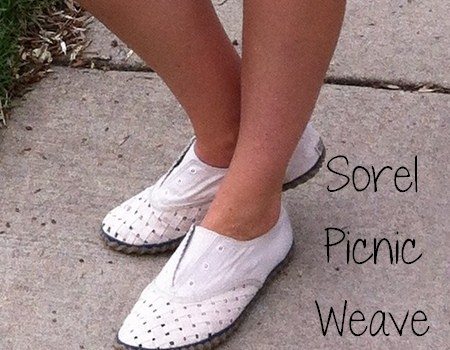 Sorel Picnic Weave Canvas Plimsole Review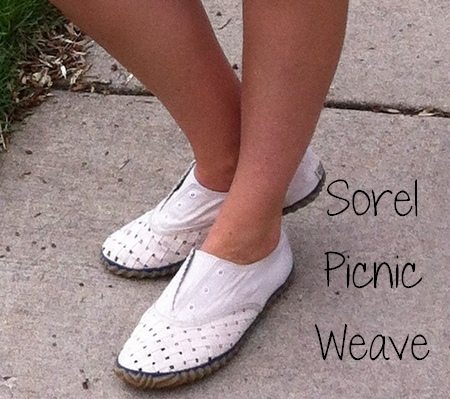 Sorel Picnic Weave Canvas courtesy of Sorel
Look ma! No laces. The Picnic Weave is from Sorel's new spring line of chic sandals and airy slip-ons.

I get a kick out of the Sorel brand name on the back of my new breezy kicks–a far cry from the furry lace-ups I'm used to seeing in the winter.
The Picnic Weave provides ventilation for the toes with its criss-cross strips of canvas over the forefoot. When your pedicure is at the chipping stage, these cover the toes while keeping feet cool. The basket-weave also provides stretch to accommodate a wider forefoot, bunions or hammertoes. 
The footbed is what you'd expect from a lightweight plimsole shoe: it's cushioned and flexible, but doesn't offer much support. If you like the look but need arch support, try a pair of Tuli's Gel Heel Arch Supports–they take up very little room in shoes, but provide a decent amount of support (also useful for relieving pain from plantar fasciitis). 
The Picnic Weave runs true to size and width. I'm wearing the size 10 for my sometimes 9.5/often 10 feet.
As you would expect from Sorel, the vulcanized rubber sole is durable with great traction. Go ahead and wear them on your yacht. 
The Sorel Picnic Weave Canvas Slip-On comes in four colors including a cheery plaid and is available in half sizes 5-12, medium width at: