Multiple Width Shoes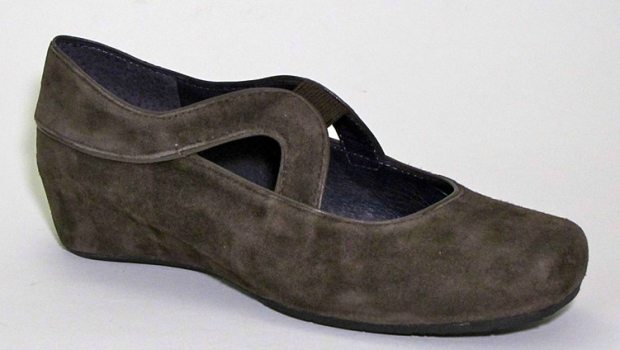 Published on January 20th, 2015 | by Kirsten Borrink
7
Do Stylish, Supportive Shoes Exist in Narrow Widths?
Dear Kirsten,
I have developed arthritis in my feet. I'm 54, very active and a special education preschool teacher. Ros Hommerson 9.5 N is made as if it were cut for my feet alone. However, I now need a more supportive narrow shoe for school each day.  I'm looking for style, comfort and affordability in a NARROW shoe. 9.5 and 10 usually work. I have tried Cobb HIll sandals and don't like them. HELP!!!

Dear reader,
How frustrating! Finding a stylish, supportive and affordable narrow-width shoe is a tough job, even for this seasoned shoe dog. I'm sure you've been led down the Naturalizer path as they seem to mass produce narrows, but I think there are more supportive options out there. Whether you deem them stylish or affordable is a risk I take, but I hope you'll like one of my recommendations.
1. Did you know that both Dansko and Sanita make a narrow version of their Professional clog? You can't beat the arch support and rocker sole relief from forefoot pain. Yes, they're clogs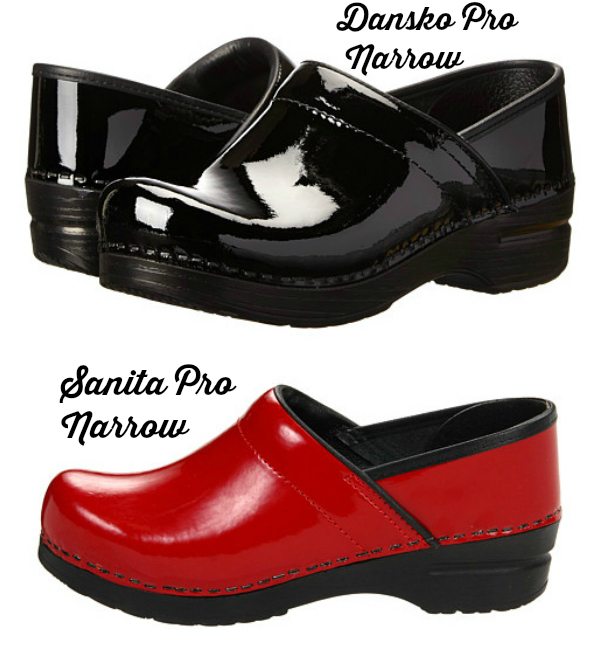 and clogs are clunky by nature, but they'll look less like clown shoes in a narrow–like my reasoning? The Dansko Pro Narrow runs $135.95 while the Sanita Professional narrow is $125.95, both at Zappos with free shipping and returns.
2. Propet stepped it up this season with a new stylish flat called the Emma and it comes in narrow! The Emma features Rejuve Motion Technology™ which includes a "U-shaped design built into the sole system that has an
inverted, deep heel seat for improved alignment; superior arch support to ensure the natural movement of the foot; and an extended foot cradle to guide movement and provide additional stability." So far, the reviews are positive for comfort and style. $52-95 at Amazon with free shipping and returns. This particular style seems to run a half size small.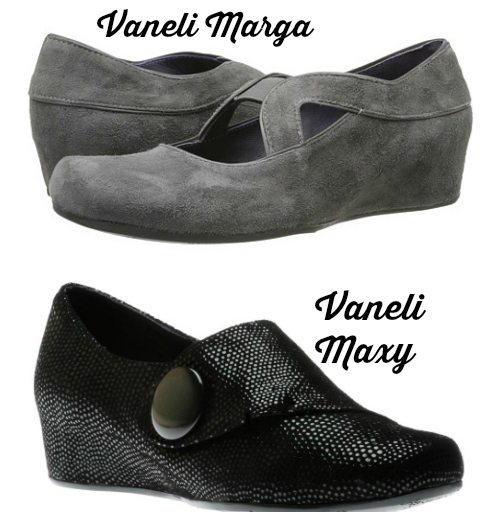 3. If you need a bit of a dress-up shoe for more formal occasions like parent-teacher night, but still want to be comfortable, try Vaneli. The Maxy and Marga are two of my favorite styles that come in a narrow. Arch support is minimal, but perhaps you could add an insole. The Maxy is at Nordstrom for $149.95 and the Marga at Zappos for $151. For readers with medium width feet, you can get a good deal on the Maxy at Amazon ($44-65).

4. You say you like Ros Hommerson shoes. Have you seen the Carol slip-on? It's one of their more casual styles and comes in a narrow–even an extra narrow! The footbed is cushioned with memory foam and so far it's getting good reviews for all-day comfort. The support may not be as much as you need, but I thought I'd bring it to your attention. $108.95 at Shoebuy, $98.95 at OnlineShoes.com.
One more idea: Naot has two collections that are recommended for narrow to medium width feet. The Eden collection and the Avant Garde collection. Although they're pricey, you can't beat the cork/latex footbed for excellent support.