Comfortable Sandals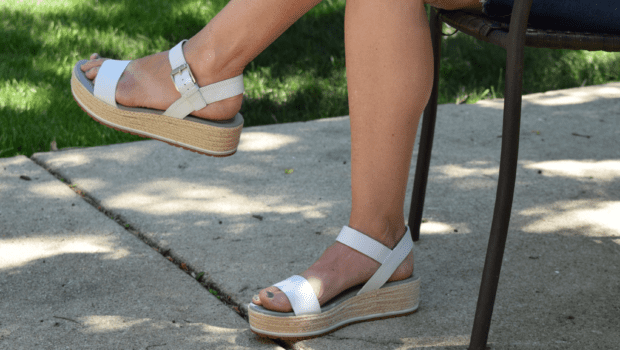 Published on July 9th, 2020 | by Kirsten Borrink
0
Timberland Sandals : Santorini Sun Review
When I told my teenage son that I got a new pair of Tims, he looked at my sandaled feet and said "So, where are they?" Ha.
That's right, Timberland has probably been making cute sandals for a while and I just noticed. This particular style caught my eye for a few reasons: clean lines, espadrille wedge and perfect heel height. I also noticed the overall five-star rating, so started to read why customers like this Timberland sandal so much.
The general consensus convinced me to give these Timberland sandals a chance and I'm glad I did. The comments are spot-on: the Santorini Sun is lightweight, cushioned, sturdy and slip-proof.
The OrthoLite® footbed adds a layer of pillowy cushioning that relieves pain of aching heels or ball-of-foot. Combine that with a lightweight EVA midsole, plus signature Timberland grippy outsoles and the Santorini Sun becomes as functional as it is stylish.
In fact, after being cooped up at home for two months during quarantine, I strapped these on and went out with my husband for patio dining and a nice walk around town.
Aesthetically speaking, I like how the thick forefoot strap covers the bunion area. At first it felt a little tight but has stretched a little with wear. I'd recommend this sandal for a a true medium or slightly narrow foot. If you have moderate to large bunions, you may find the strap too tight (but if you love the look of the sandal, a shoe repair shop should be able to stretch the strap for you).
The ankle strap features a real buckle and is adjustable to accommodate narrow to wide ankles.
The thick 1 1/2″ platform not only adds height, it keeps the forefoot from over-flexing, which provides relief from hallux limitus discomfort.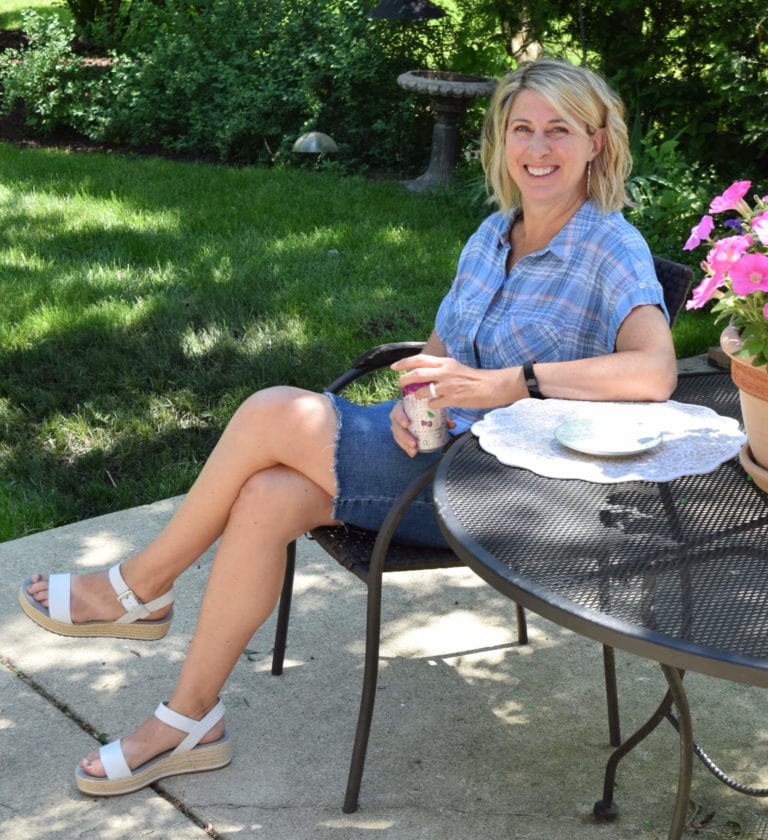 The arch support is moderate at best, but keep in mind this is more of a fashion sandal than a true walking sandal.
The Timberland Santorini Sun is available in four colors, sizes 5.5-11 for $79-109 from Zappos, Timberland.com and Amazon.
Have you tried Timberland sandals? Leave us a comment and let us know your favorite style!
Here are 12 similar styles featuring sandals in various widths, sizes, comfort features.