Multiple Width Shoes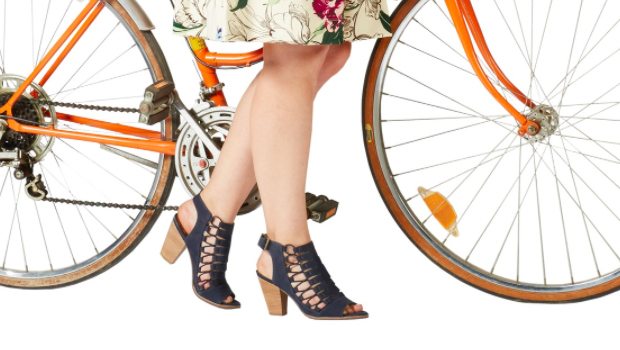 Wide Width Shoes for Women in Small Sizes – Brands to Love
Lately numerous readers have asked for help finding wide width shoes for women in small sizes.  Having uniquely-sized feet can be frustrating and discouraging – nothing seems to fit!  If you can relate, rest easy – we've picked a dozen delightful styles from brands known for offering wide width shoes for women in small sizes.  Bonus: many of these manufacturers also offer large sizes and narrow widths.  So even if your feet are the exact opposite of small & wide, keep reading!   You may find exactly what you're looking for.
Walking Cradles shoes are available in sizes 4-13, and in four widths.  Styles like the sexy Giza sandal (above image) and versatile Bronwyn ballet flat mean fit doesn't have to trump fashion! Find Walking Cradles footwear at Zappos, The Walking Company, and Shoebuy. Find a Walking Cradles retailer near you.
Drew Shoes is known for making quality, therapeutic comfort shoes in a wide range of sizes and widths.   Some Drew styles look a little too orthopedic for our taste, but we found a handful that are pretty stylish.  The Tuscany is a youthful, sparkly sneaker loaded with comfort features, and is available in sizes 5-13 and FIVE widths.  The Ashton bootie is available in sizes 5-13 and four widths and gets fab reviews.  I could see this lovely bootie becoming a footwear staple for many women with hard-to-fit feet. Drew footwear is available at Zappos, The Walking Company, and Amazon.
The Vaneli Ganet has a flattering notched vamp that will help visually elongate a small, wide foot, and it comes in a fun leopard print in addition to navy and basic black.  Comfort plus: reviewers rave about how accommodating the Ganet is for feet with bunions, bone spurs and host of other foot issues.  (If this describes you, consider the version with a stretchy fabric vamp for extra comfort.)  Available in sizes 4-12 and four widths from Zappos, Amazon, and Shoebuy.
Rockport has long been a go-to comfort brand for both men and women with hard-to-fit feet.   Thankfully they're offering more stylish options all the time, like this cute Kalila Perf bootie and Total Motion Pointed Toe pump.  Both come in sizes 5-11 and medium and wide widths.
For some folks (myself included), there's just nothing like a Dansko Professional clog for all-day comfort and a chunky-funky-fashion vibe.   European size 35 should fit size 4 1/2-5 feet, and it's available in three widths. Available at Zappos and Amazon.
Munro is often our first recommendation in wide width shoes for women, or for women with especially small, long, or narrow feet (or any combination thereof). Their high quality, top-notch level of comfort and wide range of sizes and widths is almost unmatched.   One Munro style after another gets five-star online reviews, but right now we're especially fond of the Munro Jillie, a cute sandal with trendy ghillie-style laces that may also help accommodate thicker feet. Available in sizes 4-14 and five widths from Nordstrom, and Zappos. Find a Munro retailer near you.
Do you have REALLY small (or large) feet?  Shoes of Prey might be just the right fit – both for your feet and your fashion sense.  Shoes of Prey come in an astonishing range of sizes (2-15!) and four widths.  This beautiful block-heel pump is just one example of many lovely Shoes of Prey styles available. Available at Nordstrom.
Naturalizer is another one of our g0-to brands for hard-to-fit feet.  Almost all of their many styles some in a wide range of sizes and widths, and their price point is more budget-friendly than some other comfort brands.  This season we're loving the Naturalizer Fae sandal, available in sizes 4-12, four widths, and a bouquet of lovely pastel colors in addition to basic black. Available at Naturalizer.com, Zappos, and Nordstrom. Find a Naturalizer retailer near you.
Hotter shoes understand good fit. If you haven't tried Hotter, you're in for a treat. The soft leather uppers, comforting cushioned insoles and foot-friendly fit will convert you into a loyal fan. Hotter currently offers 47 styles that come in size 5 wide. Featured here is the Dew lace-up oxford with a deep toe box to provide extra wiggle room. Available at Hotter.com.
Readers, now it's your turn – have you shopped for wide width shoes for women in small sizes?  What brands and styles do you recommend?  We'd love to know what you've found – please leave a comment!