Comfortable Boots for women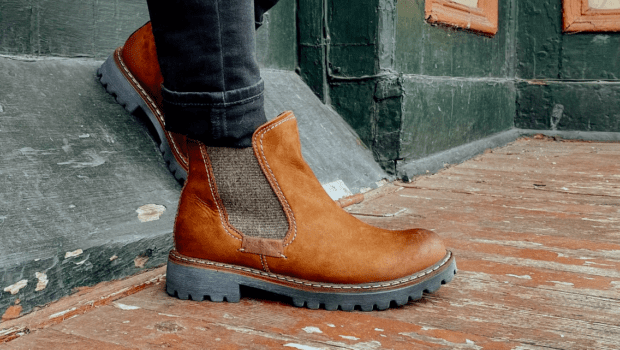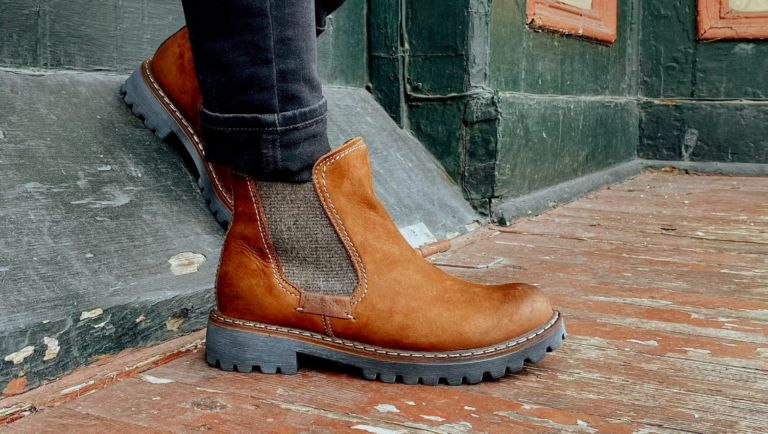 Published on January 20th, 2023 | by Kirsten Borrink
25
6 Cute, Comfortable Ankle Boots Bring Blissful Relief to Problem Feet
Ankle boots have established themselves as a wardrobe staple deserving of top-shelf status right next to tall boots. In fact, I find I gravitate toward ankle boots as a more versatile and comfortable option to tall boots. Have you found a pair of stylish, comfortable ankle boots yet? The ones that cradle your foot, fit like a glove and look great with your cool-weather wardrobe? With the thousands of ankle boots online and in store, it's mind-boggling trying to decide which one will work for you and your particular foot issues. Let us help you narrow the search with our round-up of 6 comfortable ankle boots available from Zappos.
Disclosure: When you buy something using the retail links in this article, I may receive a commission–this does not mean you're paying a higher price.
If you like Blundstones, you'll love the Marta 03 chelsea boot by Josef Seibel. Surprisingly lightweight, the Marta 03 features a rounded toe, removable insole with moderate arch support, and a rugged PU outsole. A side zipper means you won't have to struggle getting them on your feet if you have a high instep. Find the Josef Seibel Marta 03 in euro sizes 36-42 (5-11) for $180 from Zappos.
A happy Zappos customer says this about the Dansko Sarah ankle boot:
"I have a lot of problems with my feet (metatarsal nerve pain, ankle issues, prone to blisters!). Dansko GENERALLY has become a go-to brand for me and these did not fail! It took a few wears to get the arch to stretch just right for my foot but now they feel great."
Don't be scared off by the three inch heel on these ankle boots; it's offset by a one inch platform. A removable cushioned insole provides good arch support while a generous toe box allows for a wider forefoot due to bunions. Find the Dansko Sarah in euro sizes 36-42 (5.5-11.5) for $179.95 from Zappos.
Do you know how hard it is to find cute and comfortable ankle boots in a extra wide (2E) width or a true narrow (AA)? I suppose you do. The western-inspired Propet Reese comes in a size and width for your hard-to-fit foot–and it's surprisingly affordable! Find the Propet in sizes 6-11, narrow to extra wide widths for $78-104.95 from Zappos and Propet. Not in love with this boot, but need extended sizes and multiple widths? Check out SAS and Munro ankle boots–two quality comfort brands with a great selection of stylish, comfortable ankle boots.
We love the Sorel Evie line of cozy ankle boots–they're sporty yet chic, warm and comfortable. Sorel Evie ankle lace (seen above) features a manageable 2.5″ wedge heel, cushioned footbed and slip-proof rubber outsole. Find it in sizes 5-12 for $112.95 from Zappos.
The Naot Pacific checks all the problem feet boxes: generous toe box, excellent arch support, removable footbed to accommodate orthotic and rocker sole. Find it in euro sizes 36-42 (5-11) for $209.95 from Zappos and Naot.
These water resistant lovelies by Wolky come in the most gorgeous colors like this forest suede. We love Zappos customer Willow's review:
"I have never worn Wolky as I have viewed them suspiciously for the tenured professor in the Academia. But not this one. I decided to try it at a funky Townsend store north of MA. Not only the hug gently your ankles (without making your legs look fatter) but the shock-absorbent (feet has dramas) the suede and belt overlap really adds a cool factor in it. They look great with ankle cut jeans or pants. I ran home and ordered a Forrest and black one. I got a lot of compliments. Never looked back."
Find the Wolky Nitra in euro sizes 36-43 (4.5-11.5) for $249 from Zappos.
Honorable Mention
:
Bzees ankle boots
are super-cushioned, supportive and affordable–plus many styles come in wides!