Hallux Rigidus Shoes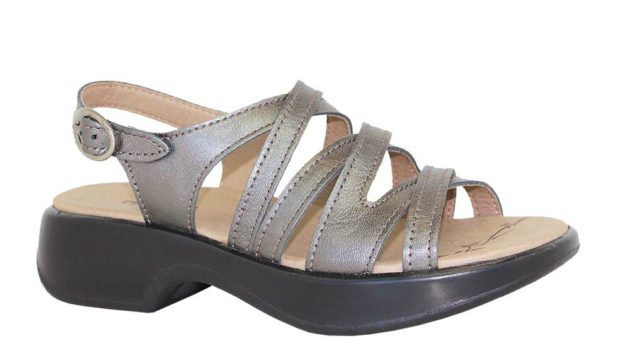 Hallux Rigidus Shoes (and Hallux Limitus) – 5 Solid Options
Do you have pain and stiffness in your big toe when walking? Do you have a bump on the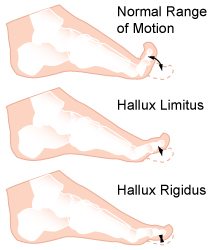 top of your big toe joint that looks like a bunion, but on top of the toe instead of the side? You may have hallux limitus (or the more drastic hallux rigidus). There are a few causes of this degenerative condition from a congenital foot abnormality to an inflammatory disease such as rheumatoid arthritis. Recently, three readers have sent me emails requesting help in finding somewhat stylish hallux rigidus shoes to help their big toe pain. 
Still searching for an attractive comfort shoe to accommodate my arthritis big toe. Most are ugly and I am frustrated…

I have a closet full of stylish, and what I thought, decently supportive shoes. However, I have been diagnosed with Hallux Limitus (ballerina toe) and am looking for stiff soled, yet stylish casual shoes. This is such a blow to my vanity. Your website gives me hope there might be enough variety of shoes that fit the bill? Any suggestions from those in the same situation trying to save their big toe joints?

 I have fibromyalgia, hallux limitus, plantar fasciitis and the start of tailor bunions. In otherwords, I'm pretty miserable! Any thoughts on shoes you've come across? Looking for anything from casual to walking/running.
Friends, I hate to say it, but hallux limitus will in fact limit us, as far as stylish shoes are concerned. We may have to redefine what we consider "stylish." The best footwear for this condition will have a roomy and somewhat high toe box as to put undue pressure on the big toe joint. Also, a rigid sole keeps the big toe from bending past its limited range of motion…ouch. And you've probably figured out that heels are only a huge pain in the big toe. Here are five hallux rigidus shoes to try (with some honorable mentions at the end). Let me know if anything works for you! Also, if you've found a shoe that helps alleviate your hallux pain, do leave a comment and let us know. Thank you kindly.
1. Alegria shoes: Launched in 2008, Alegria has taken the comfort shoe world by storm. All Alegria shoes feature a contoured footbed of cork and latex covered in a layer of memory foam (it's removable too to accommodate orthotics), wide toe box and a rocker sole-the perfect combination for hallux limitus or rigidus. Alegria has a style for you from sandals to slip-ons to boots. Find Alegria shoes at Zappos, Amazon, and Nordstrom. Find a deal at 6pm.com. 
2. Clark's WaveWalk collection:  It's the WaveWalk™ technology that makes these shoes a good option for feet with hallux limitus. The curved rocker sole eases the feet through the stride while cushioning the joints and absorbing shock. Available in sizes 5-12, three widths for $120-140 at ClarksUsa.com, Zappos, and Amazon.
3. Dromedaris: Hard to find, but worth the hunt if you have hallux rigidus. A few specific styles work better than others for alleviating big toe discomfort due to their thick rocker sole and roomy toe box.  Find a retailer near you or buy online at Dromedaris.us, Shoebuy, and Amazon.
4. Dansko Jessica: Office-appropriate yet still big-toe friendly, the Dansko Jessica dress loafer features a removable contoured footbed with arch support, and a sturdy 3/4″ EVA platform. The Josie is the mary jane version of the Jessica and the Jacinda is the slingback sandal version. Find all at The Walking Company, Zappos, Shoebuy and Nordstrom. 
Honorable mention: Kalso Earth Solar and Naot Shell Collection. 
We've done a LOT of research on hallux rigidus shoes and hallux limitus shoes – check out our other posts with more information and many great recommendations!  You can find them all here.
What hallux rigidus shoes (or hallux limitus shoes) have we missed?  Please leave a comment and let us know if you've found shoes that work for you!
SaveSave
SaveSave
SaveSave
SaveSave
SaveSave
SaveSave
SaveSave
SaveSave
SaveSave
SaveSaveSaveSave