Shoes for Morton's Neuroma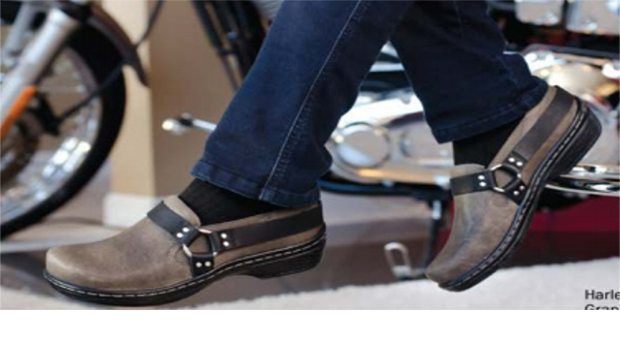 Comfortable, Stylish Shoes for Morton's Neuroma [9 shoes]
See the slideshow at the bottom of this page which will be helpful to know whether the pain, burning and discomfort in your forefoot is, in fact, a Morton's Neuroma.
I recall experiencing a bout of Morton's Neuroma when my Rheumatoid Arthritis was active and my shoes were too tight in the forefoot. It felt like a was stepping on a stone every time I went for a walk; with a burning discomfort located between my third and fourth toe. It was never that serious and resolved by switching to footwear with a wide toe box and good arch support to take pressure off the forefoot. But I know folks who have suffered with this condition to no avail and have actually turned to surgery to remove the neuroma. And of course, custom orthotics may be in order by your podiatrist or orthopedic, but what about footwear? Are there shoe brands that make room for the toes to spread while providing adequate cushioning and support from heel to arch to toes (and don't look overly orthopedic)?
This is what I'd recommend, but I'm always open to hearing from you, dear readers!
1. KLOGS. Don't let the brand name and logo turn you off (as cloddy as it sounds), their styles are updated and fresh while maintaining tried and true comfort and support. With high and wide toe boxes, removable contoured footbeds and shock-absorbing and slip-resistant outsoles, your neuroma should quiet down to a dull roar! I've featured my favorite biker-style clog, the Harley, in the larger photo above, but check out all their styles at Zappos and Amazon.
2. Kalso Earth Shoes: Earth brands split into three different sub-companies a few years ago: Kalso Earth Shoes, Earth and Earthies. I'm recommending the original Kalso Earth shoes for Morton's Neuroma due gentle sole incline that sets the heel slightly lower than the toes–this reduces pressure on the ball of foot when walking. The toe boxes are roomy and arch support is excellent.  Amazon has some great deals! Styles featured above: Peace (left), Proser (upper right), Solar (lower right).
3. Ziera used to be Kumfs. Aren't you glad they switched names? I only wish they weren't so hard to find in the US (they're a New Zealand company). Two podiatrists founded the company 6o years ago with a philosophy that "the last comes first." The last is the mold around which the footwear is formed. Ziera custom designs their lasts for maximum comfort and good fit. Using top-grade leathers, strong steel shanks, underfoot cushioning and support, and removable insoles to accommodate orthotics, Ziera creates footwear that not only looks good, but feels good on aching feet. Ziera footwear is available in the US at FootwearEtc.com and The Walking Company. I've featured three styles from their collection (one heel, if you must!): the Paris slingback, Dimity sandal and Rascal mary jane.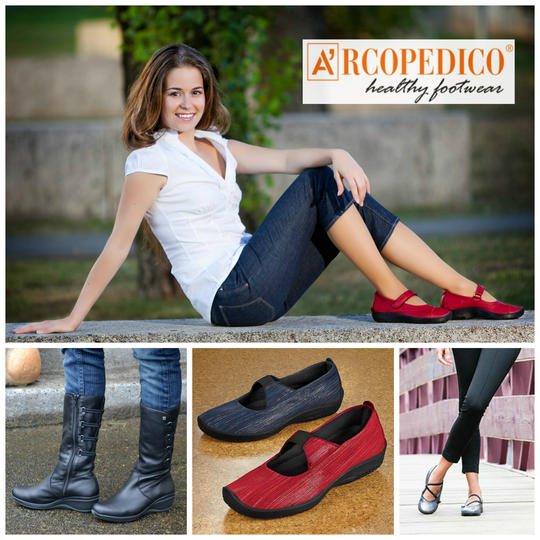 4. Arcopedico: Made in Portugal, Arcopedico footwear features soft and stretchy uppers combined with moderate support and cushioned insoles. Some styles even feature a rocker sole that will take pressure off the forefoot. Available at Zappos and FootwearEtc.com. Find special deals at Amazon.
Do you have a favorite shoe that has helped alleviate the discomfort from Morton's Neuroma? I posed this question to readers on my Facebook page. Here's a list of recommended brands: