Comfortable Boots for women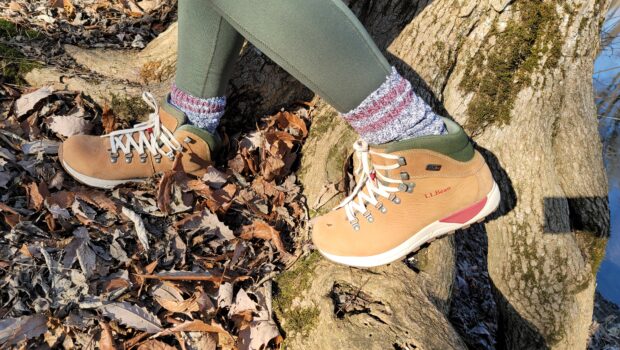 Published on January 12th, 2023 | by Kirsten Borrink
2
Loving My L.L. Bean Hiking Boots! Kirsten's Review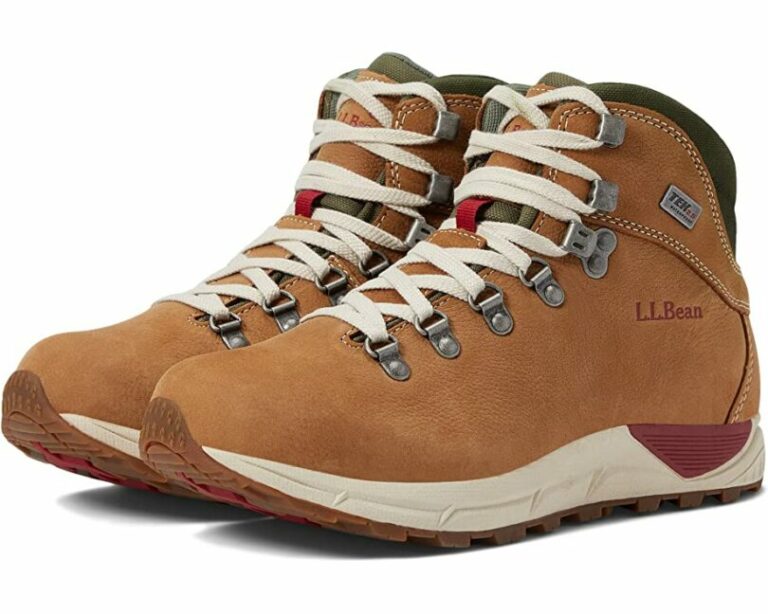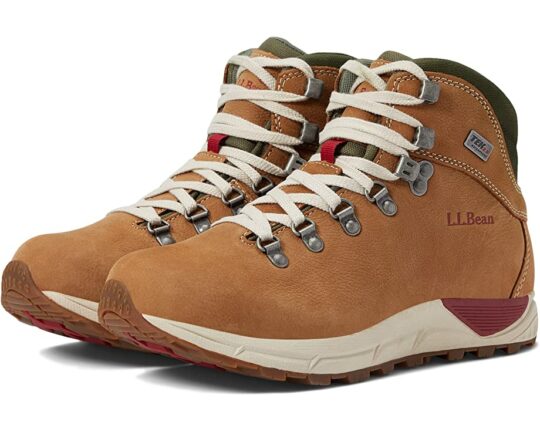 You would think as a comfortable shoes reviewer I'd have multiple pairs of hiking boots in my closet, but I don't! I love nature hikes along the White River here in central Indiana and typically wear my trusty Topo Athletic Magnifly sneakers in warmer weather or my The North Face Shellistas if it's snowy. I realized that I needed a good hiking boot that would accommodate my challenging RA feet if I want to do off-path hikes (especially when I visit my son in Colorado).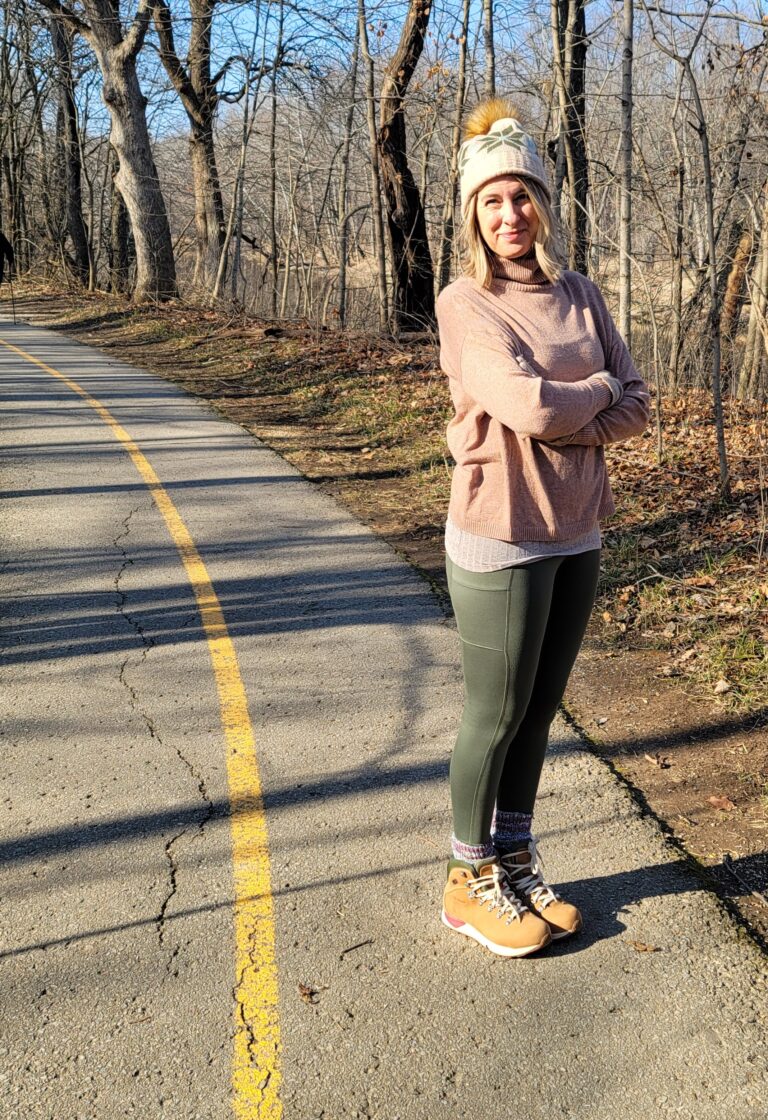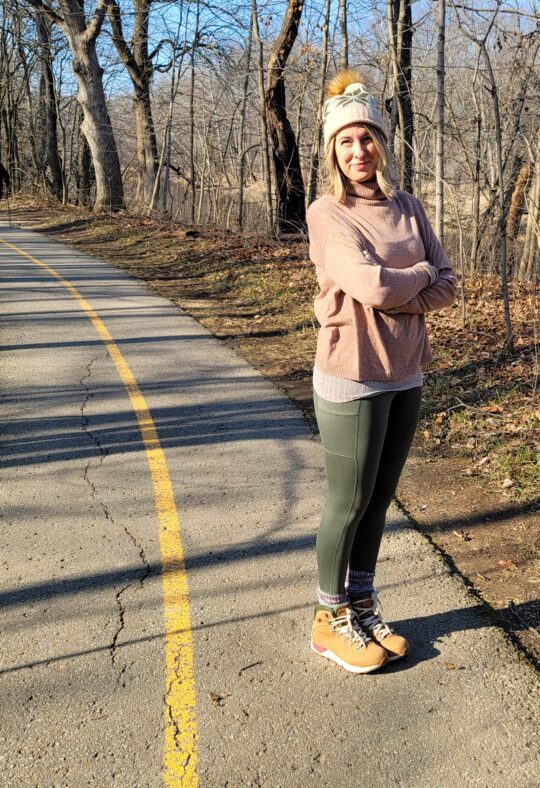 My criteria for comfortable footwear becomes more and more stringent the older I get, and the more my feet change due to living with RA for over 25 years. I've been for a hiking boot that provides a wide and high toe box to accommodate what looks like a tailor's bunion but is actually bursitis (which hurts like the devil when cramped into a too-small toe box). I also need good arch support and a fairly stiff outsole to protect painful big toe (hallux rigidus causes pain when there's too much flex at forefoot).
My exhaustive search led me to the Merrell Moab 3 Waterproof hiking boot (close but no cigar, a bit too narrow at widest part of my foot), the Salomon Outblast (too flexible) and these close-to-perfect L.L. Bean hiking boots.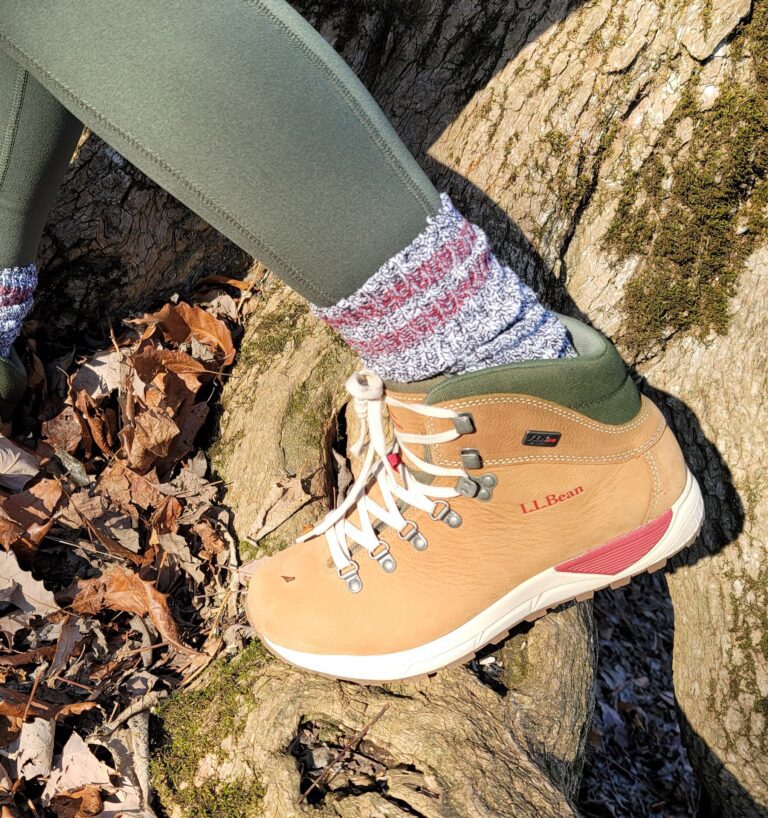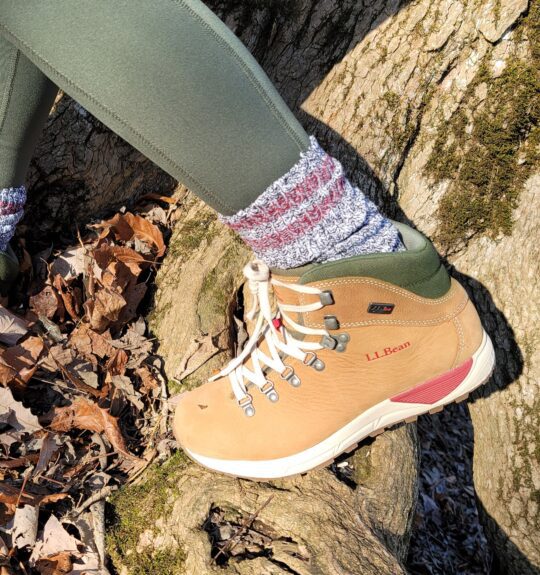 This Zappos customer review influenced my decision to try the L.L. Bean Alpine Hiking Sneaker:
"Comfortable out of the box. Met all my hallux limitus needs: Wide toe box, good arch support, stiff sole, rocker action, well-padded. Warm. Well made. Perfect for my daily 3-4 mile rail trail dog walks. Still pleased after 4 weeks of wear (about 85 miles worth)."
I agree one hundred percent after wearing my new nubuck L.L. Bean hiking boots on a few winter hikes over the last few weeks (I wish I could say dog walks, but we lost our beloved Wheaten Terrier, Harley, to hemangiosarcoma over Christmas vacation).
The toe box is not only wide but high, accommodating bunions, hammertoes, tailor's bunions and Morton's neuroma). A composite toe provides protection and doesn't crease over the forefoot. The arch support is excellent (insole is removable) and the boot doesn't cut into my ankles. These L.L. Bean hiking boots are durable, waterproof and sturdy yet amazingly lightweight!
The fit is true, although if you plan to wear with thick socks, I recommend ordering up a half size. Find the L.L. Bean Alpine Hiking boot in sizes 6-11 for $129 from L.L. Bean and Zappos. Is your size out? Zappos carries a wide selection of L.L. Bean hiking boots with similar fit and features as the one reviewed here.
By the way, my leggings are Eddie Bauer brand. Although they're no longer on the EB site, you can score a pair on Amazon (high quality fabric, medium-high compression=no sagging).