Slippers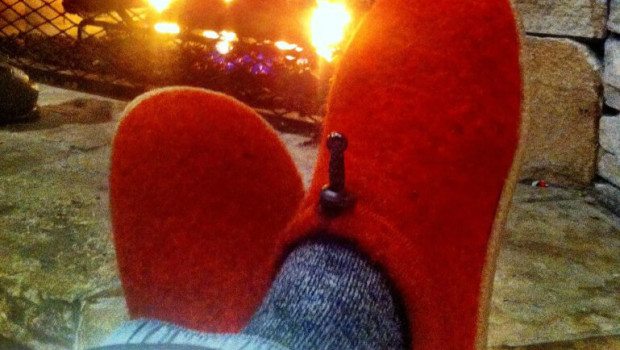 Most Comfortable Slippers for Cozy & Warm Winter Toes
When fuzzy slipper socks just don't cut it on your hard wood floors and your feet ache from heel to toe, it's time for a pair of big girl slippers. See the five most comfortable slippers chosen by the Barking Dog for foot problems like plantar fasciitis, over-pronation and forefoot pain. Two slippers feature removable footbeds to accommodate orthotics. I've included some affordable options also.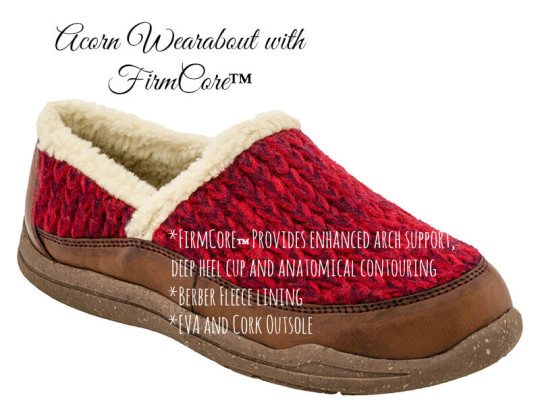 Acorn Wearabout with Firmcore: When you need the support of your favorite loafer, but like the warmth of a slipper. I'd recommend this slipper for those that suffer from plantar fasciitis or hallux limitus. The footbed and sole are structured offering enhanced arch support and a deep heel cup. If you like soft and fluffy, this is not the slipper for you. The Acorn Wearabout fits snug and only comes in whole sizes, so order up if you're a half size. $37-75 at Amazon, $75 at Zappos, $55.99 at 6pm.com.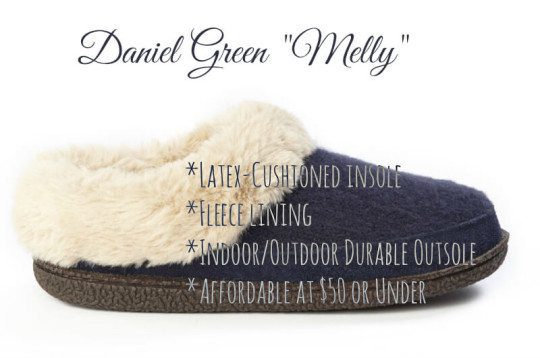 2. Daniel Green Melly: If you like a pillowy, cloud-like feel to your slipper, than the Melly is a great choice. A latex-cushioned footbed and a warm fleece lining provide comfort on hard, cold surfaces. You can even make a quick trip to the mailbox in the Melly due to its durable outsole. If you have wide feet, you'll be happy to hear that this slipper is available in wide widths. We're happy to have this one on the list of most comfortable slippers, especially at these prices – $39.95 at Zappos, $12-40 at Amazon,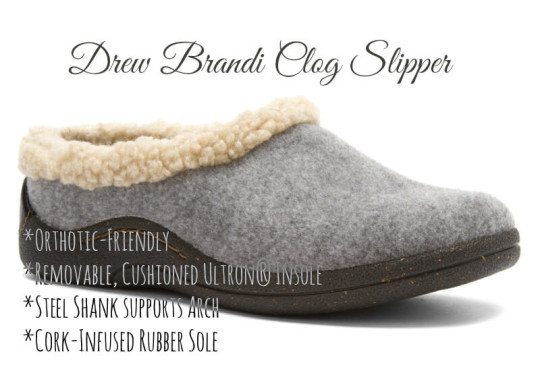 3. Drew Brandi: The Cadillac of house slippers. Drew makes diabetic-friendly footwear, incorporating extra depth to accommodate an orthotic or swollen feet, hammertoes, bunions. The insole is removable but you may find you like it as is with its multi-density Ultron cushioning. A steel shank supports the arch and promotes stability. A cork-infused rubber sole allows for outdoor use. I'd recommend the Brandi for plantar fasciitis sufferers, those that need enhanced arch support and for those that must wear custom orthotics. Available in narrow to extra wide widths,  whole and half sizes to 12. $99.95 at Shoebuy, free shipping and exchanges. $91.99 at OnlineShoes.com, free shipping and exchanges, $74-111 at Amazon.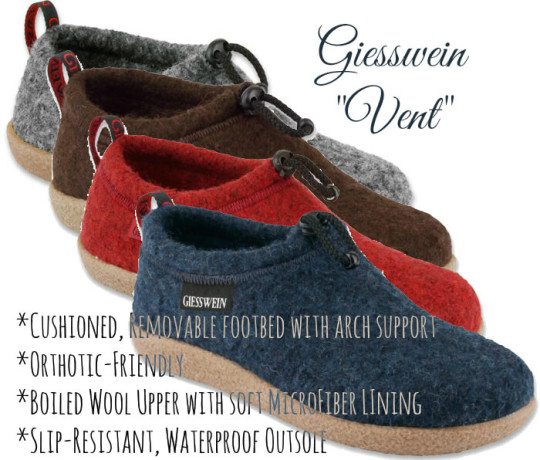 4. Giesswein Vent. Beautiful Austrian-made slippers with remarkable support and warmth. The Vent features double layered boiled wool which is naturally water-resistant and temperature-regulating. Online customers praise the Giesswein Vent's s arch support and soft, cushioned footbed (the arch support is "soft" not as rigid as the Drew Brandi or the Acorn Wearabout). The toggle allows for a custom fit around the ankle and a waterproof outsole allows for short outdoor use. $134 at Zappos, $133.95 at OnlineShoes.com, $117 at Amazon. If you love nature and wildlife as I do, check out Giesswein's lovely collection of slippers featuring flora and fauna.
5. Spenco Supreme Slide: Have you heard of Spenco insoles? They're fantastic at relieving foot pain due to over-pronation, plantar fasciitis and metatarsal pain. This is their slipper with built-in orthotic support. If you have metatarsal (ball-of-foot) pain or Morton's neuroma, I'd highly recommend this slipper as it provides extra cushioning at the forefoot. The Spenco Supreme is available in whole sizes 5-11. $79.99 at Zappos, $29.95-89.99 at Amazon.
*Affordable option: the Crocs Freesail clog with soft lining. I've always loved the cushion of Crocs Croslite on hard flooring. Plus, you can't beat the price at under $30.
How about you? Do you have a suggestion for most comfortable slippers not on this list?  I imagine I'll hear from Haflinger lovers as I didn't include them!  Leave a comment and let us know.