Wide Toe Box Shoes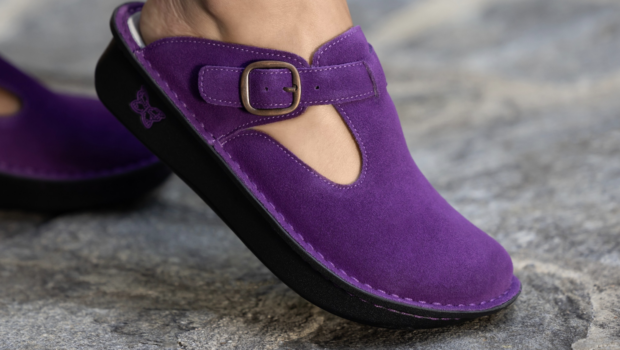 Published on August 29th, 2023 | by Kirsten Borrink
0
Alegria Classic Clog Video Review: New Limited Edition Colors


The Alegria Classic clog is available in euro sizes 36-42 (6-12) with a wide footbed option for $130 from AlegriaShoeShop.com.
Hi, I'm Kirsten Borrink with BarkingDogShoes.com and today I'm reviewing the Alegria Classic in Olive You. Diehard Alegria fans will recognize this silhouette right away with its rocker sole, roomy toe box, slip-resistant outsole, and removable and replaceable cork, latex, and memory foam footbed with enhanced arch support and deep heel cup.

People, this is a real buckle. It's not Velcro. You can snug this up across your instep so there's no slipping. Let's talk about this heavenly footbed. Look how thick it is. Look at that arch support. Do you have forefoot pain or knee pain, maybe back pain? You'll love the rocker sole on the Alegria Classic. It gently propels your foot through the stride, taking pressure off of the joints in your feet, your knees, and also in your back.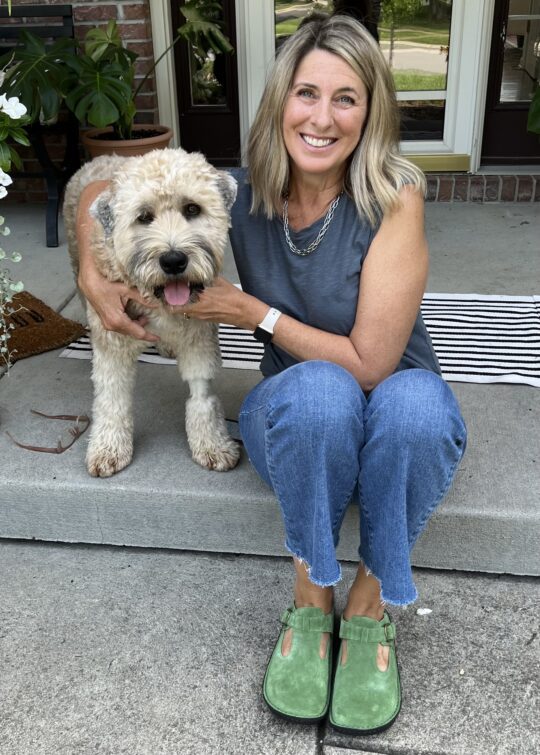 The Alegria Classic carries the honorable Seal of Acceptance from the American Podiatric Medical Association for promoting good foot health. Bring a little happiness to your soles in the Alegria Classic in this fun green shade called Olive You. It is one of four limited edition colors available now through AlegriaShoeShop.com.
A word on sizing: I'm wearing a euro 41 for my size 10 feet. Although the sizing chart states a 41 is best for 10.5-11, I find them to fit perfectly.
How about you? Have you tried Alegria shoes? What's your favorite style? How have they helped your foot or other orthopedic issues? What concerns do you have? Leave a comment and let us know!