Sporty Shoes
Published on September 4th, 2009 | by Kirsten Borrink
3
Comfortable Women's Shoes | Kuru Chicane Review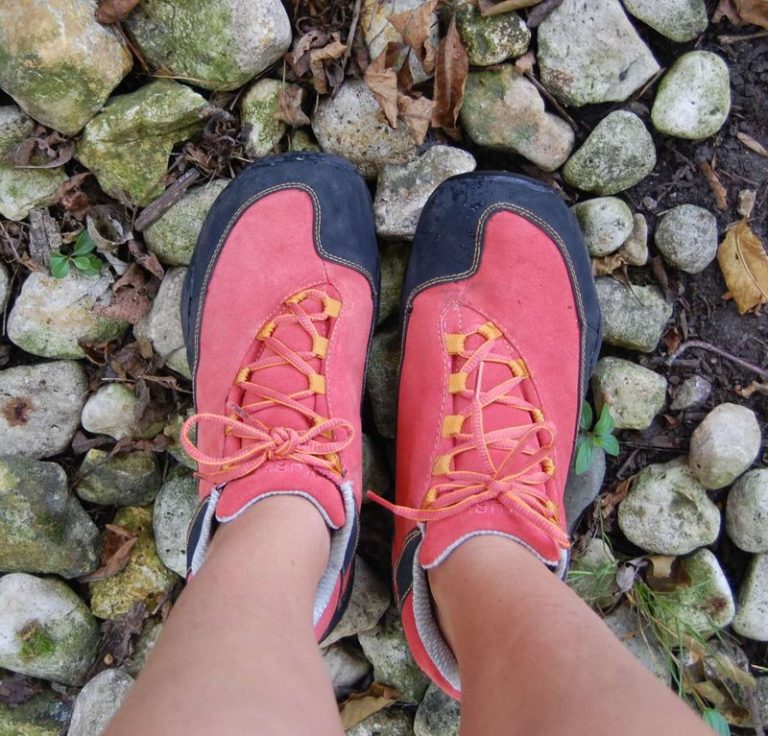 I'm thinking of a four letter shoe brand that starts with "K." They make ultra-comfortable active footwear. Up until a month ago, I would have answered "Keen" hands down. That was until I met Kuru footwear…
I was getting cocky about my feet this summer. Despite the rheumatoid arthritis, my feet decided to comply and not cause me too many aches and pains. Then one morning I got out of bed, placed my feet on the floor, stood up and OWWW! What was this heel pain I was experiencing? It couldn't be. Not the dreaded PF. I had heard of plantar fasciitis before so I knew what it was, unfortunately. Within a week, my new Kuru Chicane shoes appeared on my front stoop. A godsend indeed.
I've been wearing my Kuru Chicane active shoes for the past week when I go on walks to pick my son up from school and would you know,  the heel pain is gone! I'd like to thank Kuru and their "world's most anatomical midsole" for playing a big part in helping my heels. Aside from the orthotic-like support of the insole, I love the generous toe box area which is a must if you have bunions or hammertoes.
Take a look at the Kuru website where you can find out more about their patent-pending KuruSole TM developed by a team of podiatrists, pedorthists and other specialists.
Yes, the Kuru Chicane is a smart shoe with all its comfort technology inner workings,but it's also a fun shoe!  Although my size 10 feet look like pumpkins when I wear orange shoes, I've received at least 4 compliments in a week. I love the assymetrical lacing with yellow laces!
If you have plantar fasciitis or just need a great walking shoe with support, I highly recommend Kuru footwear. Browse the whole line of women's shoes at Kurufootwear.com. When you decide on a pair, use the promo code barkingdog10 to receive 10% off your order.