Best Shoes for Bunions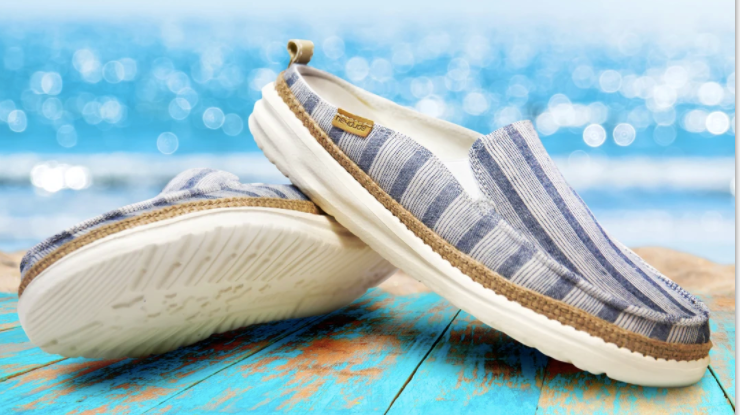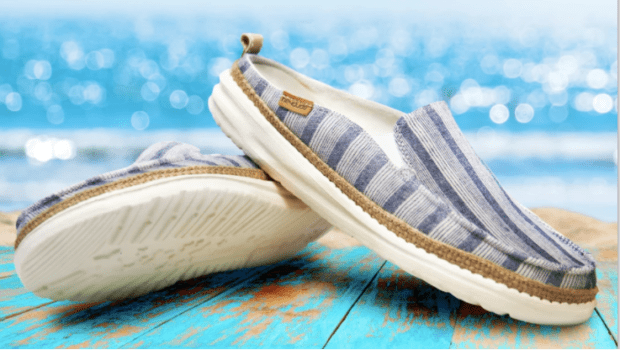 Published on June 25th, 2021 | by Kirsten Borrink
2
Hey Dude Shoes : Kirsten Reviews the Lightweight Lexi Mule
I recently found out about Hey Dude shoes and assumed they were just for, well, dudes. Two of my friends' husbands have a pair and rave about how lightweight and comfortable they are. I decided to check out the website and found out I was wrong. Hey Dude shoes are for dudettes and little dudes too. I ordered a pair of their Lexi mules because the reviews were stellar and the price was right–plus I needed a cute and breezy closed-toe summer option.
I'm glad I tried the Lexi mule over the popular Wendy low-profile chukka (which will be my next Hey Dude shoes purchase). The Lexi is the perfect summer shoe to slip-on quickly and go about my errands. The cotton canvas upper is soft and breathable which is a necessity for a closed-toe shoe during our extra humid Chicago summer. I thought the seams might irritate my toes, but there's an oxford cloth lining that feels soft against feet. The toe box is nice and wide without making my feet look clownish. My bunions and hammertoes aren't bothered at all (and they don't show through the canvas like they do in other shoes with fabric uppers). Dual-goring at the instep provides a secure yet flexible fit.
The memory foam footbed is removable, but I haven't tried wearing the Hey Dude Lexi with a different insole, although I suppose you could. The standard issue footbed is about 1/2″ thick at the heel tapering down to 1/4″ at the ball of foot with minimal to moderate arch support (there's even a tiny bit of metatarsal support). I find that it's just enough to keep my feet happy for shorter stints: walking the dog, grocery shopping, and bumming around the house (these do make great house slippers). I also wore them with no-show socks through the Denver airport when taking my son to college–perfect for taking off quickly through TSA lines.
I haven't had a chance to wash my Hey Dude shoes yet, but I'm happy that they're machine-washable. Unfortunately, the footbeds aren't meant to go through the wash, which stinks since that's the part of the shoe I'd really like to clean! I'm hoping that Hey Dude starts to offer replacement footbeds soon.
The outsole is truly lightweight and shock-absorbing. If you have knee problems and need a flexible shoe, give Hey Dude shoes a try (the whole shoe weighs a mere four ounces). You can find the Lexi mule in whole sizes 5-11 (order up if between sizes) for $44.95-54.95 from Zappos.